On Friday I attended a Cheshire Maver Club Match on Heronbrook, I drew peg 10 on Meadow, a good peg but with the wind blowing down to peg 1, and the peg being flat calm didn't fancy it too much, Spent the first 30 minutes on the feeder, didn't have a bite, had a look on my shallow line, had a couple of F1s, but then nothing, tried fishing deep shallow again you would nick a couple then they would dissappear, think the peg really needed a ripple for them to settle properly. About 3 hours into the match had about 30lb and was going nowhere, watching a few other anglers catching steady shallow. At this point in the match I decided to get my head down and fish for carp, as it was the only way I had any chance of getting back in the match.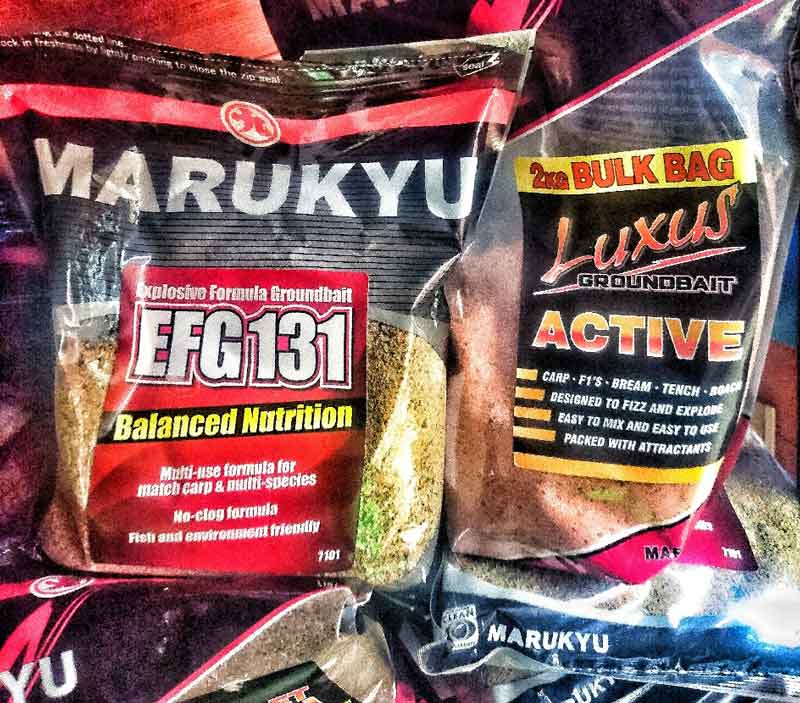 I started feeding groundbait some big pots of EFG131 mixed with Luxus Active down the edge and fishing paste over the top, and then started catching some decent carp, the stamp of the fish were averaging about 6lb so, Spent the rest of match down the edge on corn and paste, feeding another big pot after every couple of fish, to finish the match with 15 F1s and about twenty proper carp for 155lb 8oz, which was good enough for second in match, just behind the winner who weighed in 159lb.
The combination of EFG 131 and Luxus Active worked a treat and really helped me pull the larger fish into my peg, with the natural attractors and high amount of particles, definitely worth a try if your looking at catching some big carp down the edge on the pole.