Digital Subscription – Print Subscription - Single Issue
What's Hot!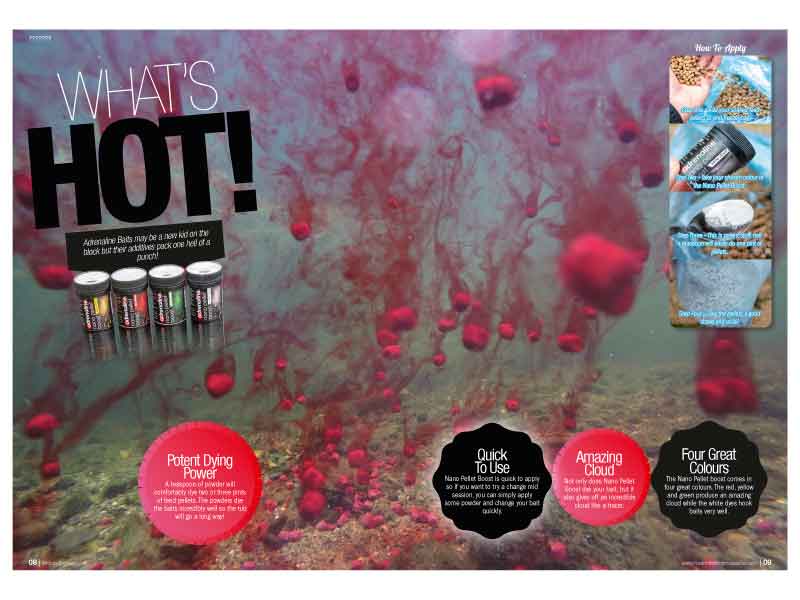 Adrenaline Baits may be a new kid on the block but its additives pack one hell of a punch!
"Quick To Use – Nano Pellet Boost is quick to apply so if you want to try a change mid session, you can simply apply some powder and change your bait quickly."
Masterclass with Kayleigh Smith - Margin Masterclass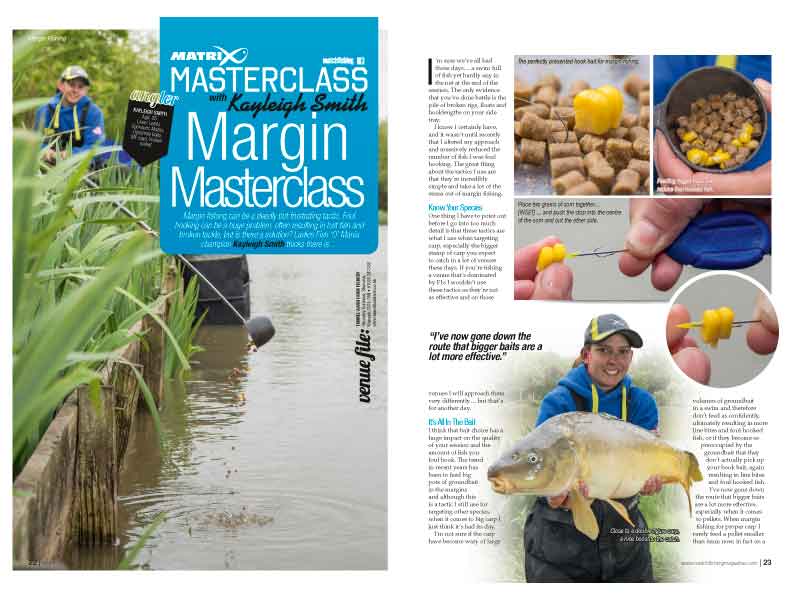 Margin fishing can be a deadly but frustrating tactic. Foul hooking can be a huge problem, often resulting in lost fish and broken tackle, but is there a solution? Ladies Fish 'O' Mania champion Kayleigh Smith thinks there is…
"I'm sure we've all had those days… a swim full of fish yet hardly any in the net at the end of the session."
The Feeder Masterclass Pt 6 – Hybrid Theory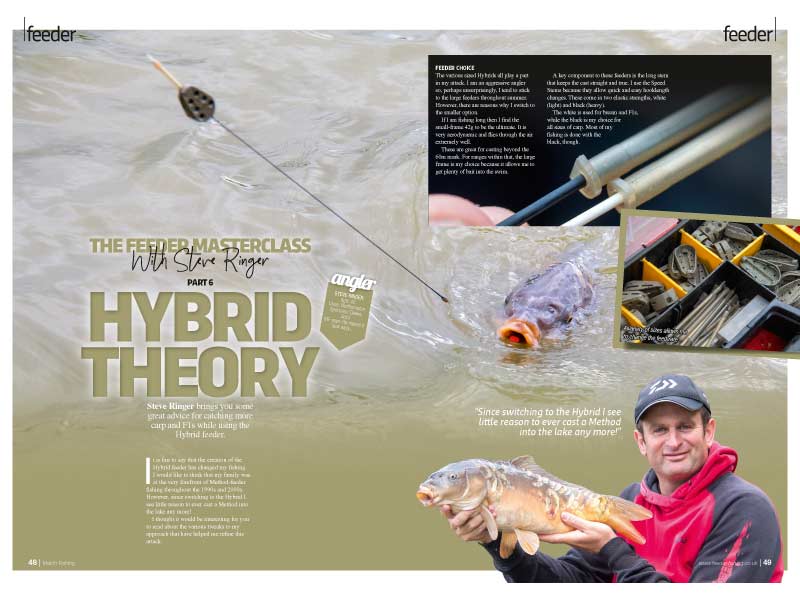 Steve Ringer brings you some great advice for catching more carp and F1s while using the Hybrid feeder.
"It is fair to say that the creation of the Hybrid feeder has changed my fishing. I would like to think that my family was at the very forefront of Method-feeder fishing throughout the 1990s and 2000s!"
WIN A Multi-purpose Middy XM10-2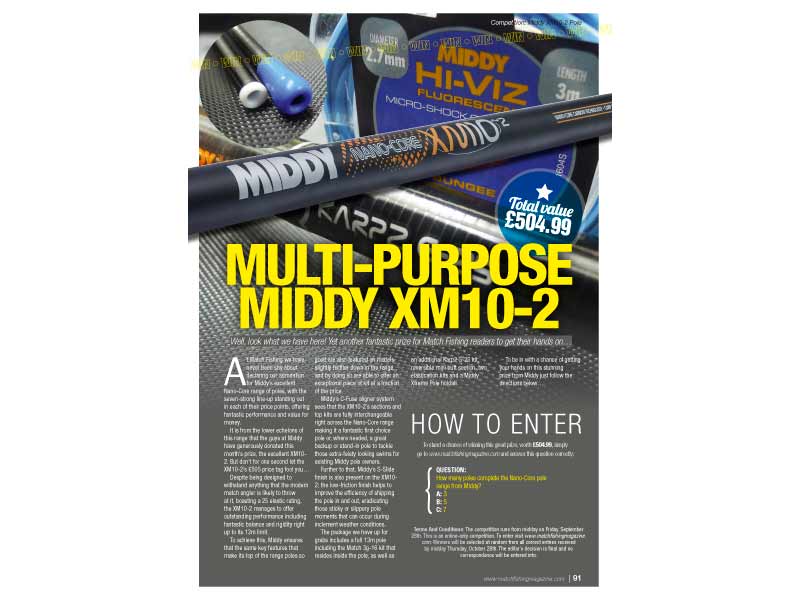 Well, look what we have here! Yet another fantastic prize for Match Fishing readers to get their hands on…
"At Match Fishing we have never been shy about declaring our admiration for Middy's excellent Nano-Core range of poles, with the seven-strong line-up standing out in each of their price points, offering fantastic performance and value for money."
Ever Tried Speed Baiting?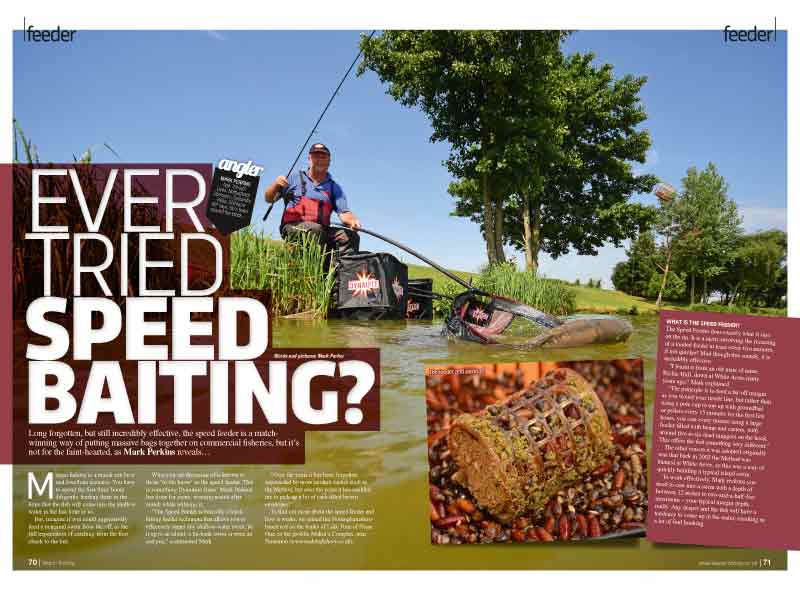 Long forgotten, but still incredibly effective, the speed feeder is a match-winning way of putting massive bags together on commercial fisheries, but it's not for the faint-hearted, as Mark Perkins reveals…
"Margin fishing in a match can be a real love/hate scenario. You have to spend the first three hours diligently feeding them in the hope that the fish will come into the shallow water in the last hour or so."
The Slop Attack!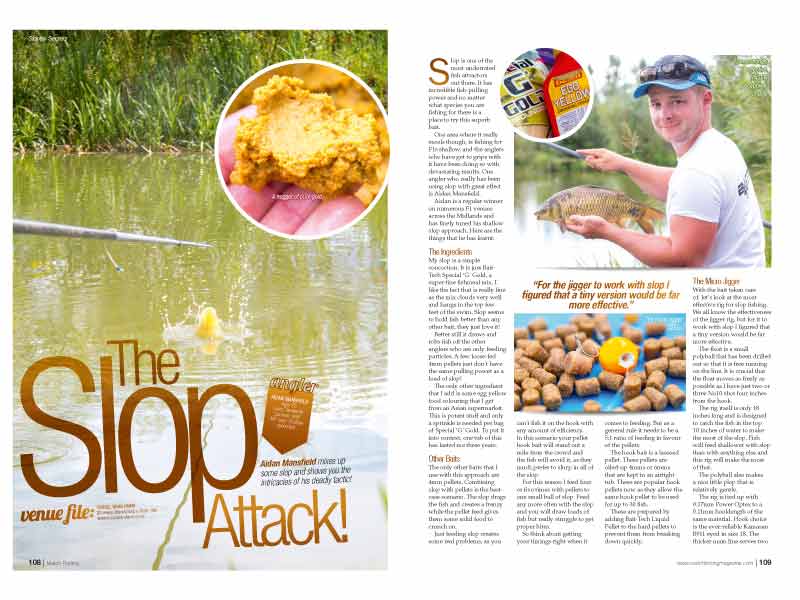 Aidan Mansfield mixes up some slop and shows you the intricacies of his deadly tactic!
"Slop is one of the most underrated fish attractors out there. It has incredible fish-pulling power and no matter what species you are fishing for there is a place to try this superb bait."
Digital Subscription – Print Subscription - Single Issue