Digital Subscription – Print Subscription

Open the 'window' to better bream fishing.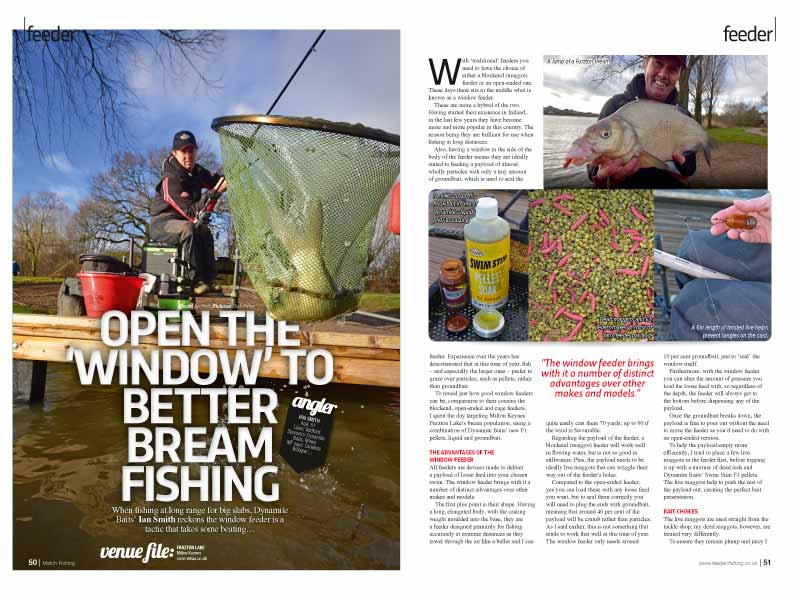 When fishing at long range for big slabs, Dynamite Baits' Ian Smith reckons the window feeder is a tactic that takes some beating…
With 'traditional' feeders you used to have the choice of either a blockend (maggot) feeder or an open-ended one. These days there sits in the middle what is known as a window feeder.
Canal Fishing Made Easy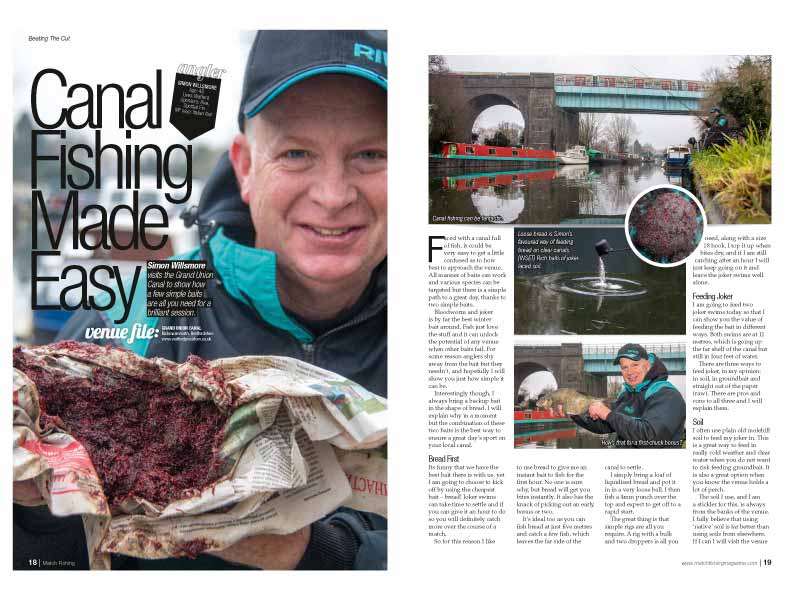 Simon Willsmore visits the Grand Union Canal to show how a few simple baits are all you need for a brilliant session.
Faced with a canal full of fish, it could be very easy to get a little confused as to how best to approach the venue. All manner of baits can work and various species can be targeted but there is a simple path to a great day, thanks to two simple baits.
Ten Of The Best – Bomb And Bread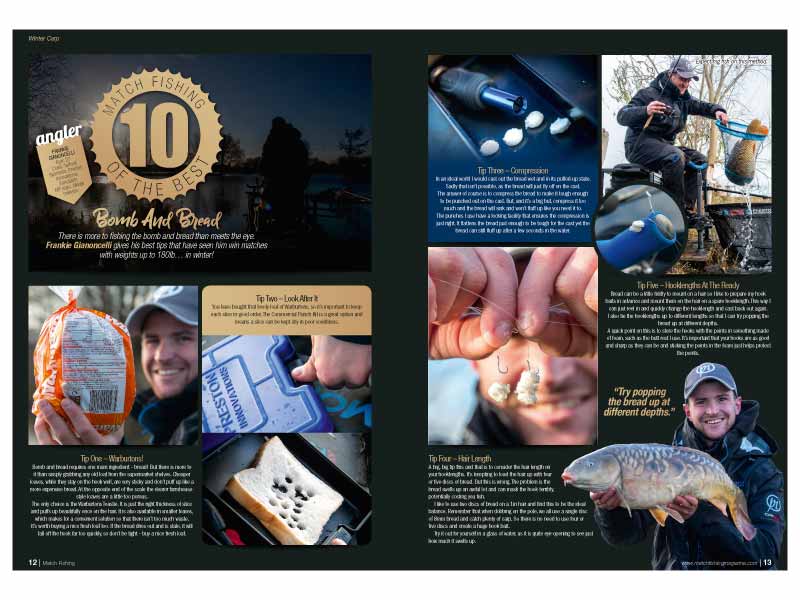 When the weather turns arctic Cadence Fishing headman James Robbins doesn't stay at home, instead, he just heads for the river and catches some chub.
The King Of Castle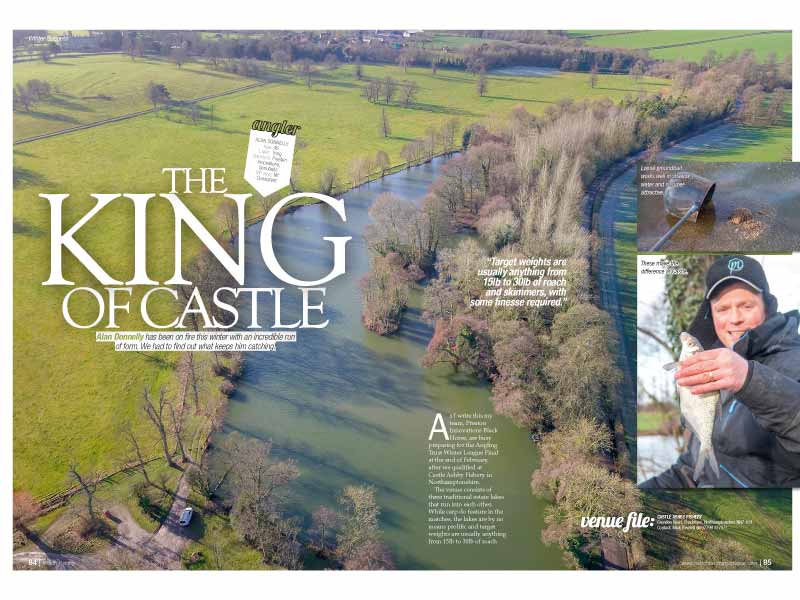 Alan Donnelly has been on fire this winter with an incredible run of form. We had to find out what keeps him catching!
Digital Subscription – Print Subscription