Digital Subscription – Print Subscription

A Risk Worth Taking

Maver-backed England international Callum Dicks demonstrates his approach to targeting river barbel on the feeder.
"Over the past few years, there has been a real surge in popularity towards matches held on some of our country's most diverse rivers. The rivers Trent, Severn and the awesome Wye, where you join me today, have profited significantly from the rise in attendances that they have seen."
Match V Carp – The Ultimate Battle!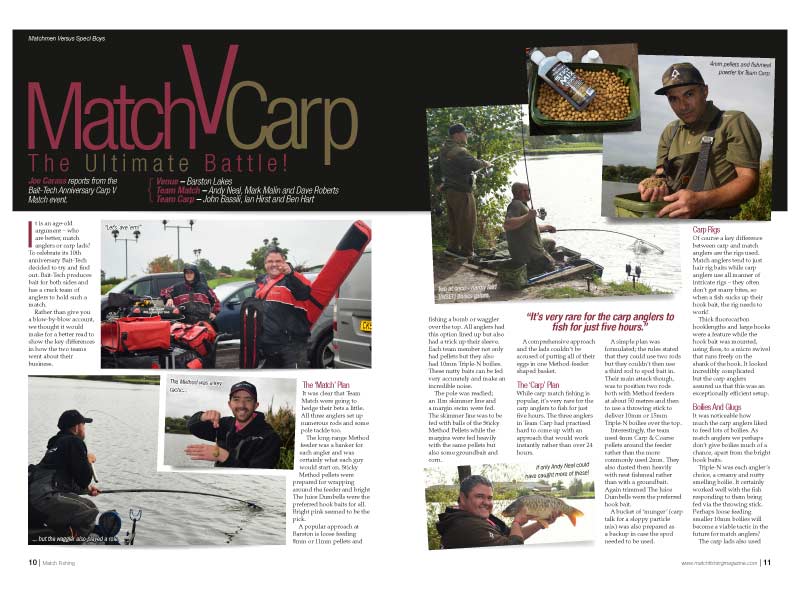 Joe Carass reports from the Bait-Tech Anniversary Carp V Match event.
"It is an age-old argument – who are better, match anglers or carp lads? To celebrate its 10th anniversary Bait-Tech decided to try and find out. Bait-Tech produces bait for both sides and has a crack team of anglers to hold such a match."
Hemp Fishing For The 21st Century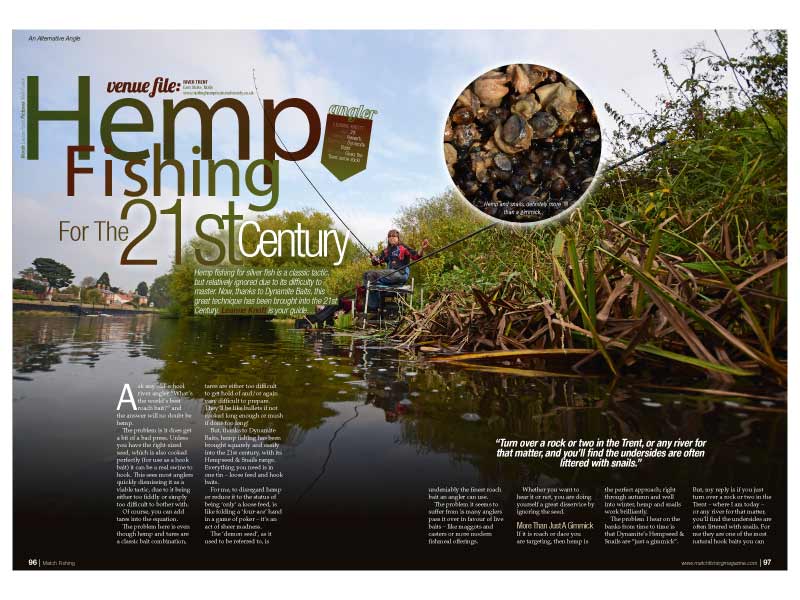 Hemp fishing for silver fish is a classic tactic, but relatively ignored due to its difficulty to master. Now, thanks to Dynamite Baits, this great technique has been brought into the 21st Century. Leanne Knott is your guide…
"Ask any old-school river angler "What's the world's best roach bait?" and the answer will no doubt be hemp."
WIN - Tri-Cast Competition -Worth £2,249.99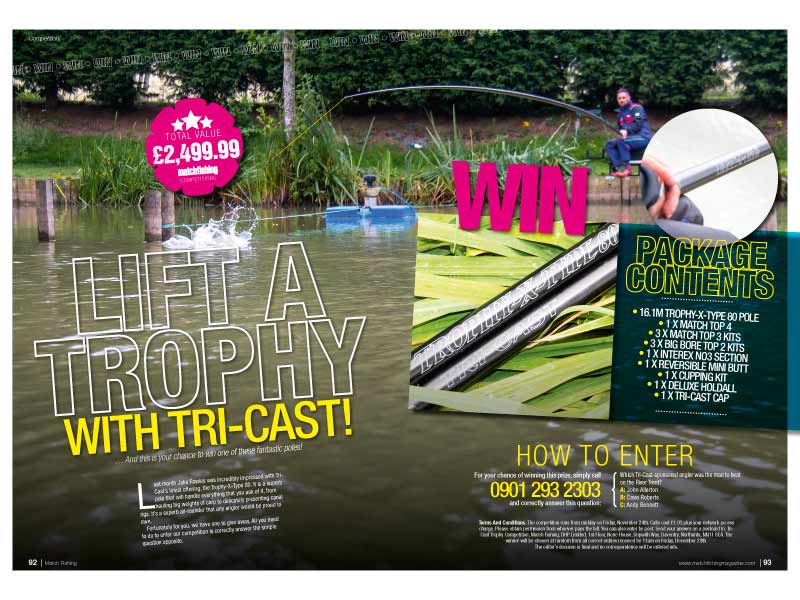 Lift A Trophy With Tri-Cast!
"Last month Jake Fowles was incredibly impressed with Tri-Cast's latest offering, the Trophy X-Type 80. It is a superb pole that will handle everything that you ask of it, from hauling big weights of carp to delicately presenting canal rigs. It's a superb all-rounder that any angler would be proud to own."
Double Trouble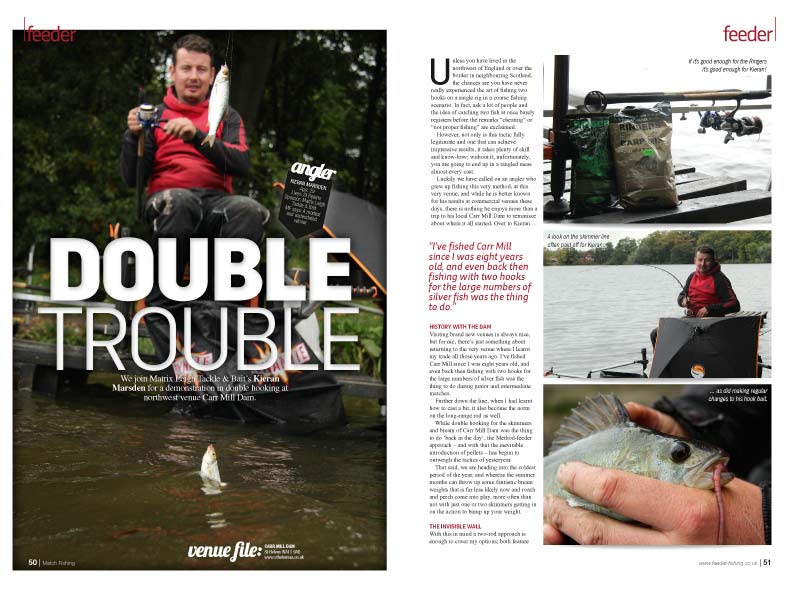 We join Matrix Leigh Tackle & Bait's Kieran Marsden for a demonstration in double hooking at northwest venue Carr Mill Dam.
"Unless you have lived in the northwest of England or over the border in neighbouring Scotland, the chances are you have never really experienced the art of fishing two hooks on a single rig in a coarse fishing scenario. In fact, ask a lot of people and the idea of catching two fish at once barely registers before the remarks "cheating" or "not proper fishing" are exclaimed."
Digital Subscription – Print Subscription