Check out what's in the feature-packed May 2013 issue...


ON SALE FRIDAY 26TH APRIL

Mister Dippy
Southwest star Steve Tucker looks at how dipping your hook pellets can rocket your results.
Bait-Tech Competition
Your chance to win some of Bait-Tech's superb new groundbaits.
Match News
What's been happening this month in the world of competition angling? Find out in our news pages.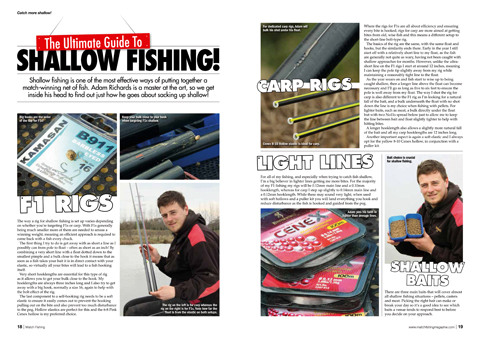 The Ultimate Guide To Shallow Fishing!
Browning-backed Adam Richards is a shallow fishing superstar. Here he exclusively reveals the tricks of the trade.
Winning At Barford Lakes
Warren Martin looks at how to win on one of his all-time favourite venues in readiness for the big-money qualifier.
Discussion Forum
We get your thoughts on the changes to England's float teams.
Winning At Monk Lakes
Young local expert Ross McAuley reveals how to win at one of Kent's mega-complexes.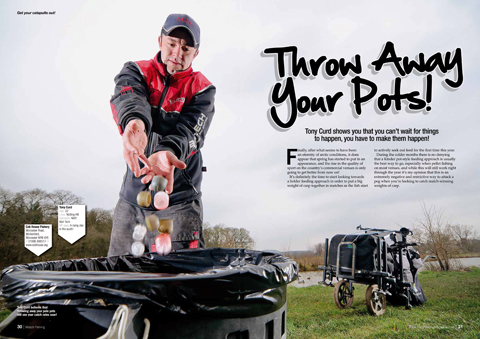 Throw Away Your Pots!
MAP and Bait-Tech star Tony Curd reveals how to use noise to your advantage this spring.
Shimano & Dynamite Baits Q&A
Four of the country's top anglers answer your questions. Plus, there are some great tackle and bait prizes up for grabs.
Performance Of The Month
New England recruit Lee Kerry steals the title this month for back-to-back Sensas Challenge wins. Here's how he did it.
Winning At The Oaks, Sessay
Venue expert Chris Hall is your guide to winning one of this month's qualifiers at one of the north's most popular waters.
Big Interview
Stan Piecha catches up with the only man ever to win two £25,000 titles in one season – Neil Machin.
Banknotes
Rob Wootton's monthly diary commences – this time around he looks at the Bait-Tech festival and a trip to Holland.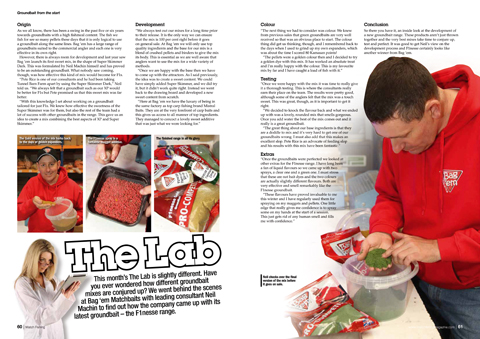 The Lab
Just how is a groundbait mix formulated? We visit Bag 'em Matchbaits for a detailed insight with Neil Machin.
Four In One
How to fish four different methods with just one rod! Les Thompson reveals all.
Where Do You Place Yours?
Joe Carass deliberates over shotting patterns in another of his revealing insights.
The Best Summer Method… Ever!
We get an insight into what one man believes is the ultimate in summer tactics for huge weights of carp.
Go Long!
England Feeder Team member Mick Vials reveals the secrets to long-range feeder fishing. Increase your distances overnight!
Kerry's Way – Larford Silver Fish Festival
Our monthly contributor looks at a recent festival where things didn't quite go to plan!
Noise=Reaction=Fish On!
Nick Speed looks at how to use noise to your advantage for big match wins.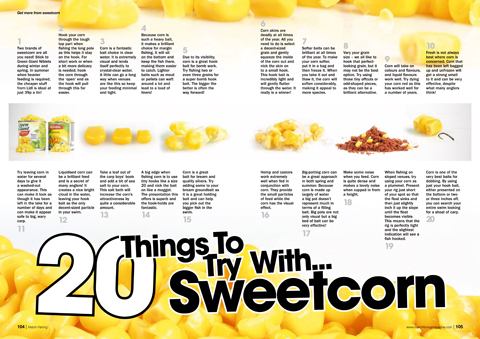 20 Things To Try With… Sweetcorn
Check out our whistle-stop tips section to getting the most out of one of the all-time greatest baits.
New Gear
A fine display of the latest and greatest tackle items to hit the shop shelves.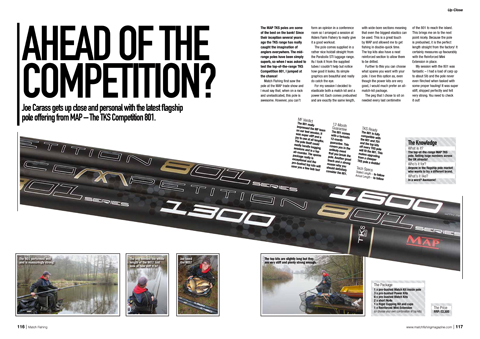 Up Close – MAP TKS Competition 801 Pole
Joe Carass checks out MAP's all-new flagship pole that's blowing some of the competition away.
Up Close – Bait-Tech Groundbaits
Editor Alex Bones checks out two of Bait-Tech's new mixes.
Used & Abused – Preston Method Feeders & Moulds
Joe Carass loves fishing the Method and takes a close look at his favourite feeders for the job.
Used & Abused – Daiwa Hydrolastic
Just what is the best elastic out there for pole fishing? Alex Bones gives his opinion.
What's New From Guru in 2013?
A look at the new product launches from the Essex-based tackle experts.
Matrix Superbox Competition
Your chance to win one of two superb Matrix Superboxes worth a combined £958!
Big Fish Or Bust!
Hallcroft expert Luke Sears looks at how to target venues where big fish are the key to winning.
Winning At Messingham Sands
Maver Midlands man Martyn Leck explains how you can snatch a win at one of his favourite venues this May!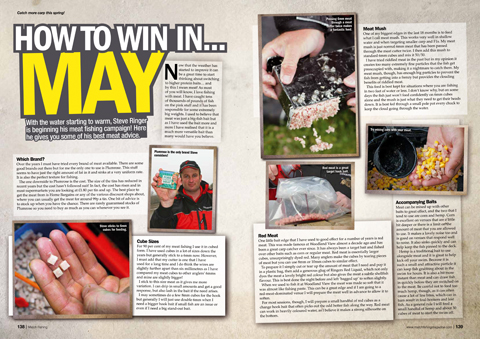 How To Win In… May
Meat is on the menu now the water is warming up. And who better than Steve Ringer to guide you through how it's done?
Hot Topic
Does line diameter really make that much of a difference to your results?
ON SALE FRIDAY 26TH APRIL