With just one team place up for grabs in the prestigious Match Fishing Team Championship Final taking place on August Bank Holiday Monday, this qualifying match was always going to be an intensely fought battle.
Coming out on top on the day was local side Sensas WB Clarke Superteam. They came to the river harbouring a small fish plan, intending to target bleak short and fish a maggot feeder two thirds of the way across the river. As the day unfolded, it was big fish that helped them to win however. Drawn on highly fancied Peg 1, Steve Maher put together a match winning 18-4-0 net of bream on groundbait feeder tactics, while John Price caught a 6lb barbel to boost him up to a section win and 5th individual on the day from Peg 48. Their man in the bottom section, Terry Parrott was also boosted well up his section thanks to a big eel in the closing stages of the match. With their other team members, Mike Bedding and Jason Cooke returning with good nets of small fish, the team romped to an emphatic victory, finishing 13 points clear of second placed Alcester Sports.
In the individual stakes, Maver Midlands rod Jon Arthur claimed second spot with an impressive 10-12-0 net of silver fish. Jon attacked his peg with groundbait on the long pole, before running a 3g rig over the top with maggot on the hook. He ended up with 21 hybrids and nine roach for his double-figure bag.
In third place was Bidford rod Steve Hemming, who caught a good bream on groundbait feeder tactics and some small fish to weigh in with 8-14-0.
Teams
1 Sensas WB Clarke Superteam 60 points
2 Alcester Sports 47
3 Milo Bordon 46
4 Matrix Dynamite Trentmen 45
5 Kamasan Starlets 45
6 Garbolino Black Horse 39
7 Noddyboys 39
8 Maver Image 38
9 Maver Midlands 34
10 Garbolino Lincs County 31
11 Bidford AC 29
12 Baileys Of Warwick 28
13 RAF 25
14 Worcester Match Group 22
Individuals
1 Steve Maher (Sensas WB Clarke Superteam) 18-4-0 (peg 1)
2 Jon Arthur (Maver Midlands/Pole Fishing) 10-12-0 (peg 42)
3 Steve Hemming (Bidford) 8-14-8 (peg 13)
4 Mark Perkins (Matrix Dynamite Trentmen) 7-3-8 (peg 33)
5 John Price (Sensas WB Clarke Superteam) 6-14-8 (peg 48)
6 Tim Kaye (Alcester Sports) 6-4-0 (peg 75)
Qualifier
Sensas WB Clarke Superteam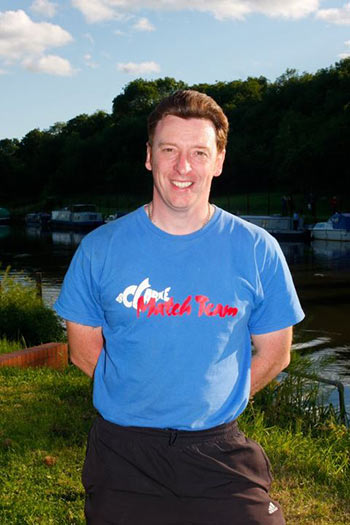 1st individual, Steve Maher
.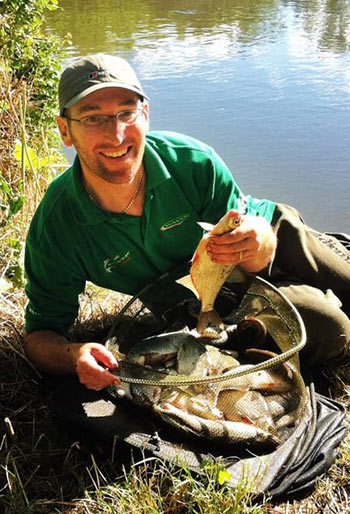 2nd individual, Jon Arthur.