Supplied on 300m spools there's enough line to spool up most match reels (or two if you're a cheapskate like me and use backing) and the line itself is a very attractive matt green colour. This makes a nice change from either the black or very dark brown lines that I usually use. Whether it makes a jot of difference to the fish is anybody's guess, but it certainly racks up a confidence point for me.
In the same way, this is a very smooth line. When I unwound some of the lines from the spools for a feel, I felt none of the 'edges' that you can sometimes find on thicker diameter lines – it rolls through the fingers nicely, suggesting it has a perfectly round profile.
Both of these attributes will probably aid the Long Cast aspect of the line, as it has been designed for long-distance feeder fishing.
It also has what Rive claims is a "very high rigidity for great bite registration". It certainly appears to have a lot less stretch than many other lines, with good sinking ability, and it is very durable and abrasion resistant, while the diameter/breaking strain ratios (if accurate) compare very favourably to many other lines on the market that are popular for feeder fishing.
To try it out I spooled up a 3000-sized reel with the 0.234mm 9lb version and fished it in a match with a ¾oz bomb and pellet for carp in the 6lb to 12lb range. Although I didn't have to cast too far (a big heave would have put my lead in the next lake) I did have a blustery wind to contend with at times, alternating with flat-calm conditions.
The line actually casts like a dream, peeling off the spool smoothly and cutting through any side wind. In calm conditions it was easy to feather the lead down for a subtle 'plop' rather than a big splash. When the lead hit the water, dunking the rod tip under the surface saw the line quickly disappear underwater.
Bites when they came were savage – with little stretch they were full on against the bend of the tip, but not once did I feel in any danger of being broken. On the retrieve the line went back on to the spool with no complaints, no stress against the bail arm roller, just very smoothly. Playing the fish felt more direct than on my previous lines, which was no bad thing.
In winter the 6.8lb version will be great for slightly more delicate bomb fishing for wary carp, and I think will be just the job for the feeder or straight lead on my local stretch of the Warwickshire Avon for chub and barbel. I can also see me using the 11.2lb line, which has a diameter of just 0.261mm, at somewhere like Barston Lakes, where you sometimes need to go a very big chuck to find the carp. Trouble is, now I have to strip and respool all of my reels!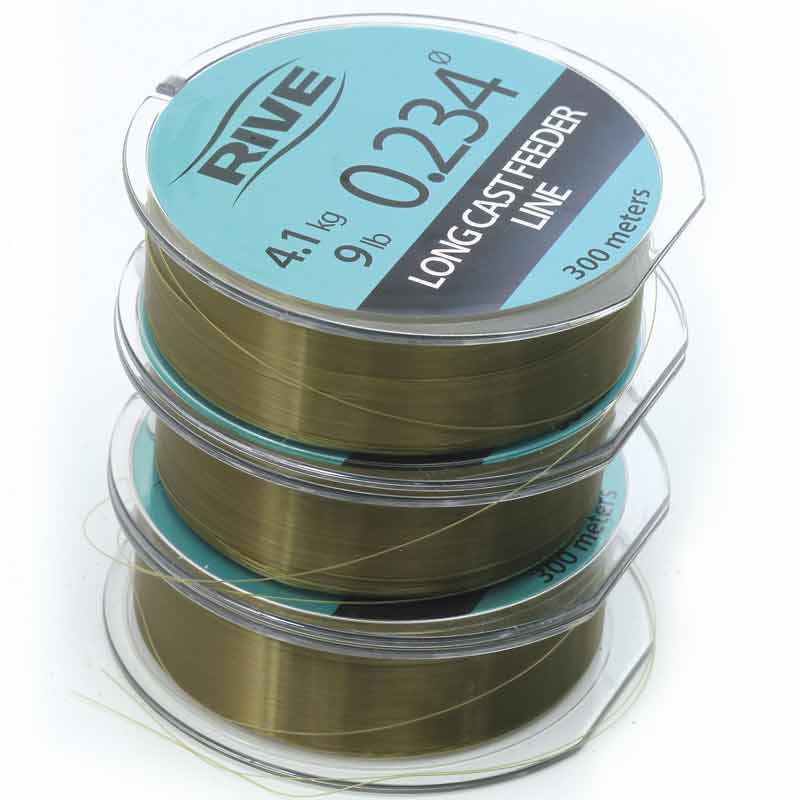 The Verdict
Perhaps a little pricey but I really like this line, and I'm going to be using it a lot more.
Tech Spec:
Diameter (mm) Breaking Strain (lb)
0.203 6.8
0.234 9
0.261 11.2
0.286 13.4
RRP: £10.99
Like what you see?

Or buy a single issue