There are certain items of tackle in an angler's armoury that no matter how battered, bruised and abused always seem to fall way down the list of priorities in regards to seeking a replacement.
Unlike a pole, where we will generally seek a replacement at the first sign of an imperfection, landing-net handles definitely fall into the category of being an afterthought, despite being such an integral item of tackle for any angler. Walk along the bank of your local commercial fishery and you'll see examples everywhere of anglers using the latest, most expensive pole on the market but a landing-net handle that was probably the same one they used over a decade ago, a handle that has seen three, four, even five new poles come and go in the same time frame that it has been of service to its owner.
So, with this in mind, purchasing a new landing-net handle should in fact be given a considerable amount of thought, given that the chances are you are going to have it until something disastrous happens… like the day my previous handle found itself rolling into the bottom of a local commercial fishery!
Luckily, I didn't have to look too far to find something suitable in our 'to review' area of the office in Middy's XZ65-2 Net Handle, a four-piece, 4m take-apart handle constructed using the same Nano-core carbon used in the tackle manufacturer's top-end poles, which, on face value results in a product offering everything you want of a landing-net handle: strength, length, rigidity and all that despite it weighing just 350g in full.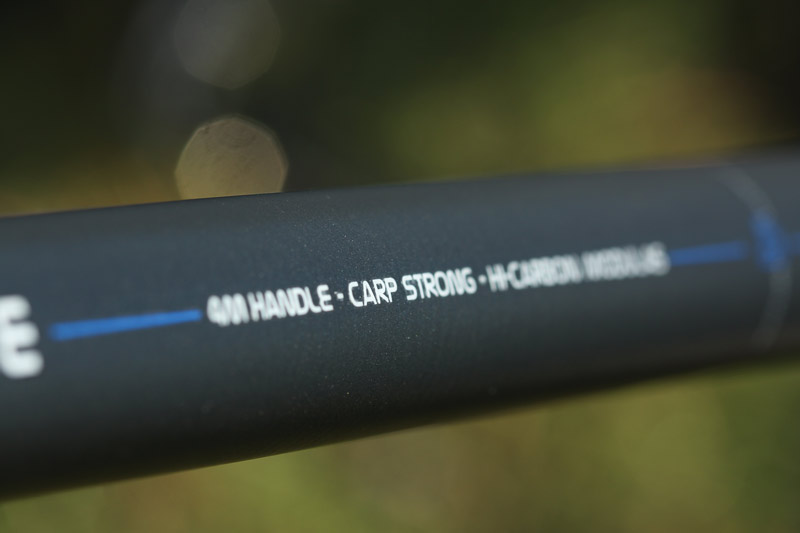 Having used the Middy XZ65-2 handle for the past six to eight months it has seen its fair share of on-the-bank action and is yet to put a foot wrong. Supplied with two threaded sections it can be deployed at five different lengths, personally I opt to use it at just two, either the full four metres when fishing deeper venues or when targeting skimmers, giving me the extra reach to net fish further out. Alternatively, removing the 'silver fish' threaded section and screwing my net into the second, stronger threaded section gives me a 3m, ultra-stiff and strong handle that makes netting fish both conventionally or scooping them under the surface particularly efficient. The textured finish synonymous with Middy's Nano-core poles, along with the relatively large-diameter butt section of the XZ65-2 really helps in getting a good grip of the handle and increases the ease of sliding it in and out when netting a fish, without it slipping inconveniently through your hands as you do so. The fact that the handle weighs so little despite offering plenty in the way of strength ensures there is never any struggle trying to hold the handle out ready to slip your net under a tiring fish.
In summary, I couldn't really be much more impressed with what the XZ65-2 handle has offered to this point. It's an impressive piece of kit that has more than proved itself to be a welcome addition to my tackle. Should you happen to be in the market for a new landing-net handle, the Middy XK65-2 is definitely one worth checking out!
RRP: £139.99
Like what you see?

Or buy a single issue