Net management is a critical part of commercial match fishing now that strict net limits are in place on most commercial fisheries. Being able to position three or more keepnets is a common issue, along with having the space to correctly position those nets.
The Seatbox Tool Bar from Frenzee is an effective way to position up to five of the company's FXT Euro Nets in a nice compact way.
The bar is supplied with four 360 Lock Quick Release Brackets. These allow the connector to remain on the keepnet at all times and simply connect to the bracket.

The tool bar itself sits on the front legs of your footplate. The bar will fit 25mm, 30mm and 36mm legs thanks to the various inserts. The bar can then be fitted at its closed length, which is ample for two keepnets or possibly three of the Euro Nets.
When the tool bar is fully extended there is now the room for up to five Euro Nets making this the perfect solution for those bagging days when net management is everything.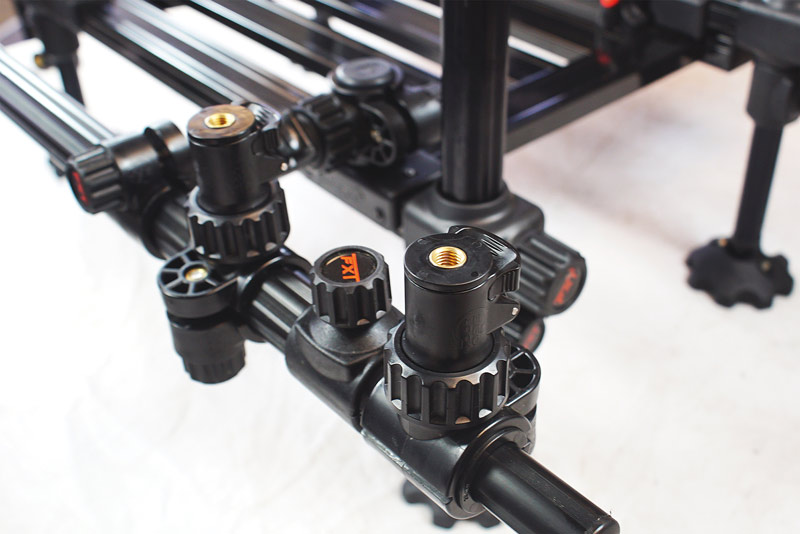 It's a brilliant system and as with all of Frenzee's gear this is an extremely sturdy and robust piece of kit that will last. The tool bar also comes in its own bag to make storage a piece of cake.
RRP £134.99
Verdict – simple, secure and well made. Perfect for mounting multiple nets in the correct position.