Frenzee is a brand that just keeps on producing the goods. I have been so impressed with the products it has brought to the table in recent years; it always likes to do things its own way and always has some interesting ideas and innovations that set its products apart from the rest.
We managed to get hold of the first-ever model of the brand-new Precision 6E FXT. This is Frenzee's new flagship pole and if the previous model is anything to go by then it was sure to be something special indeed.
First thing I noticed when taking the pole from its protective tubes was the finish. I would expect a flagship pole to have a nice finish of course, but this one was the smoothest that I have seen to date. Usually the finish on poles changes from the butt sections to the lower sections but on the 6E that isn't the case, and it is one super-slick finish throughout. It's the easiest pole to ship that I have tried so far – a great start.
But what is the pole like? The previous model was one of the stiffest 16m models that I have used so I was expecting great things. Sure enough, this pole is really, really stiff! At all lengths it is hard to fault, to be honest. The problem I have is that every flagship pole out there now is super-stiff. Manufacturing processes and manufacturers are just excellent nowadays and poles have reached an incredible level.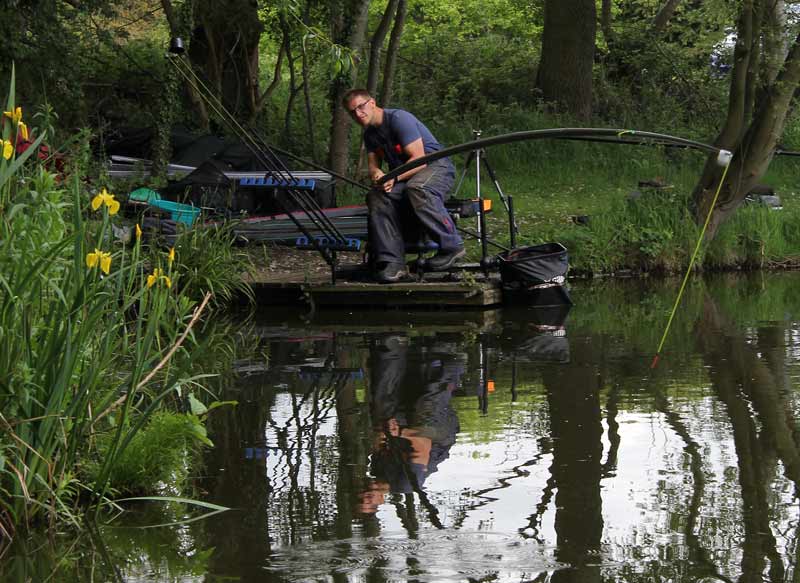 Strong enough...
But, as I expected, this pole is one of the stiffest available, that's for sure. What I did appreciate was the balance that this pole offers. It's not a super-lightweight model because it is built to stand the abuse from commercial work, but the balance is superb. It's just so easy and pleasurable to fish with.
The package is a key area for Frenzee and the 6E has had plenty of attention in this department. I will list the full details below but I want to draw your attention particularly to the Stubby kits.
Short top kits are very much the 'must have' accessory with poles these days. Frenzee has recognised that and has as expected put its own slant on it. Rather than go down the one-piece top-kit route, it has instead produced a short and 'stubby' No1 section that fits on to the standard top kits, which are supplied with the brilliant Eeze Glyde side pullers that I already use myself.
I actually really like the Stubby option. I think it gives you a lot of versatility because you can purchase several of these Stubby kits and simply swap your normal kits over for the summer months. There are a few options to choose from here. There are black and grey kits available and also three diameters – 3.2mm, 4.3mm and 5.2mm.
These Stubby kits work really well and perform superbly elasticwise. Of course they also stiffen the action of the pole dramatically.
Another feature that I really appreciated was the precision points on the entire pole. I do a lot of winter F1 fishing and am always marking my pole with tape or Tipp-Ex to identify the swims that I am fishing. Frenzee has done away with all of that and every section has several of these discreet markers. It may only be a small thing but it's one that I thought adds really well to the overall deal.
The Precision 6E FXT really is a great pole. It measures up well, the package is great and its performance is spectacular. Frenzee always comes up with its own ideas and I really like what it has done with this great new pole.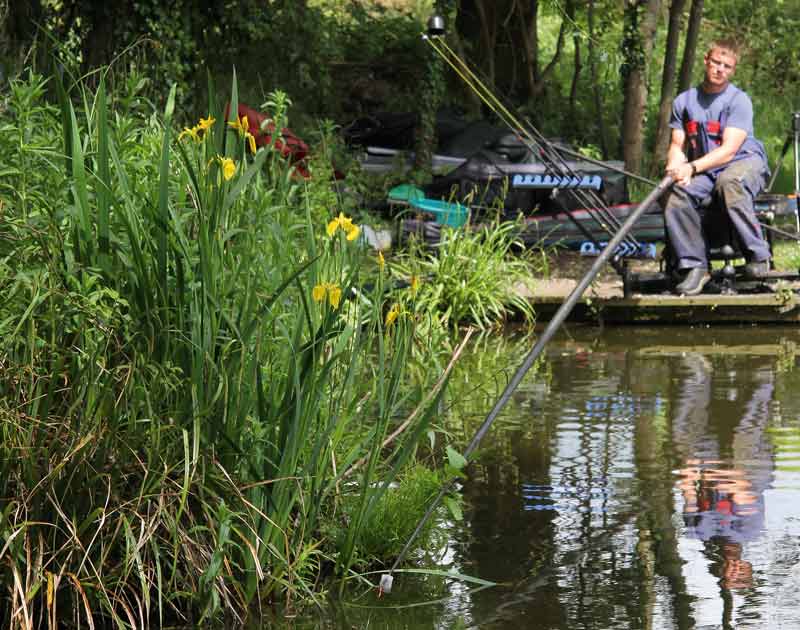 ...long enough
Tech Spec
16m pole
8 x top kits with Eeze Glyde side pullers (pre-bushed)
Cupping kit with cups
Dolly butt that fits 13m, 14.5m and 16m sections
Short No4
3 x Stubby kits (pre-bushed)
Holdall
RRP: TBC