To kick off this review I will take you back 13 years. I was a 16-year old match angler who was eager to 'make it'. I knew that to compete I needed the best pole that I could lay my hands on. I was an apprentice working in sewerage works earning, well, not a right lot actually, but I knew I had to get the best pole available.
The pole to have at the time? The original Daiwa Tournament Professional, of course. My dad cut a deal with me and paid for the pole and allowed me to pay him back on a weekly basis, but I was all set and was the proud owner of the Tourney Pro.
It served me very well for four years before I joined a sponsored team and changed to one of the sponsor's poles. The Tourney Pro was a wonderful pole, though, and miles ahead of everything else; it was so good in fact that you still see numerous original Tourneys on the bank to this day. I regret still that I ever sold that pole!
Enough nostalgia though, and fast forward to 2017. The Tournament Professional X is still one of Daiwa's most successful poles. Famed for its usability, reliability and strength it has to be considered the ultimate pole for commercial fisheries.
However, as with the Air, Airity, Whisker and G50, The Tournament Pro X has received the XLS treatment.
What is XLS? It stands for extra long section and is a new concept for Daiwa. It has lengthened the butt sections by 10 centimetres to not only give you more length but to also increase the rigidity and responsiveness of the pole. It has been a huge success with the Air and Airity and was a surefire way to improve the Tourney Pro X.
There is no doubting Daiwa's technical credentials. Its poles have always utilised top-secret carbon treatments and processes that make the poles so… well, good! But how does this model perform?
I took the pole for a session on the Top Pool at Tunnel Barn Farm. This is exactly the type of fishing that this pole is designed for – venues where big weights are required, yet you need the ultimate in performance. I was also keen to try the F1 Speed kits that Daiwa now offers. These are one-piece top kits that come pre-bushed in either a standard black or with the 'cloud' paint finish. They also come in two tip diameters, 4mm and 4.7mm.
The pole is lovely and stiff. It definitely isn't the stiffest pole on the market, but for some reason this pole just feels, how can I put this, better. I know it's not as stiff as other poles in this price point, but I don't know of another pole that is so nice to actually fish with. It is incredibly well balanced and just feels superb to use. It's strong too and would cope with just about every fishing situation that you are likely to encounter.
This is my kind of pole. For sure the Air and Airity models are stiffer, but the Tourney just has that five per cent more strength and robustness. I throw my kit around something chronic and I need that robust feel, and this gives me that. The trend now seems to be to have a flagship pole and then have a back-up carp pole. With a Tournament Pro XLS that doesn't need to happen!
What about the F1 Speed kits? These retail at a bank account friendly £69.99 to £74.99, and judging by how many I have seen, lots of Daiwa fans have already bought them.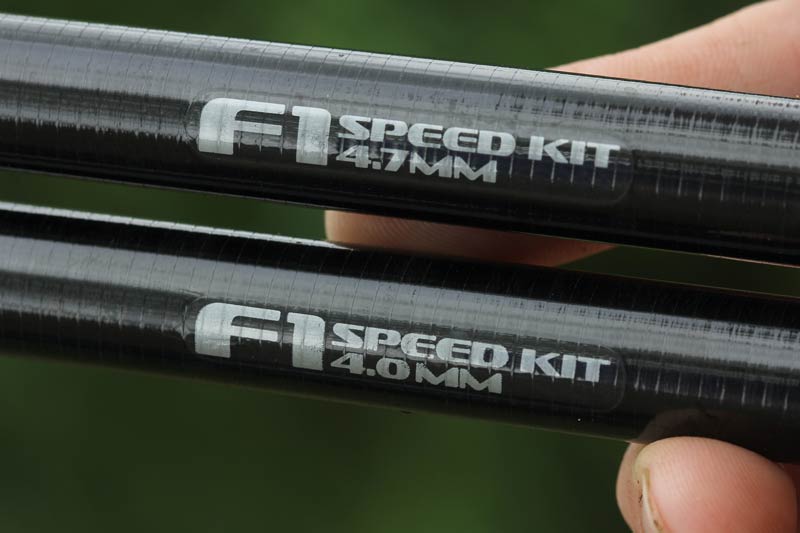 F1 Speed Kits are not supplied but are a great addition to the Daiwa range.
The kits come in two tip diameters, and to be honest I can't really get my head around that. The 4.7mm is the model to buy, as it will be perfect with all of the popular grades of hollow elastics likely to be used. Yes the 4mm kits are nice for a single solid elastic, but let's be honest, that's not really what this type of kit is about. Saying that, now I think of it, I reckon these would be lovely for canal anglers and light elastics! But for commercials, it's the 4.7mm every time.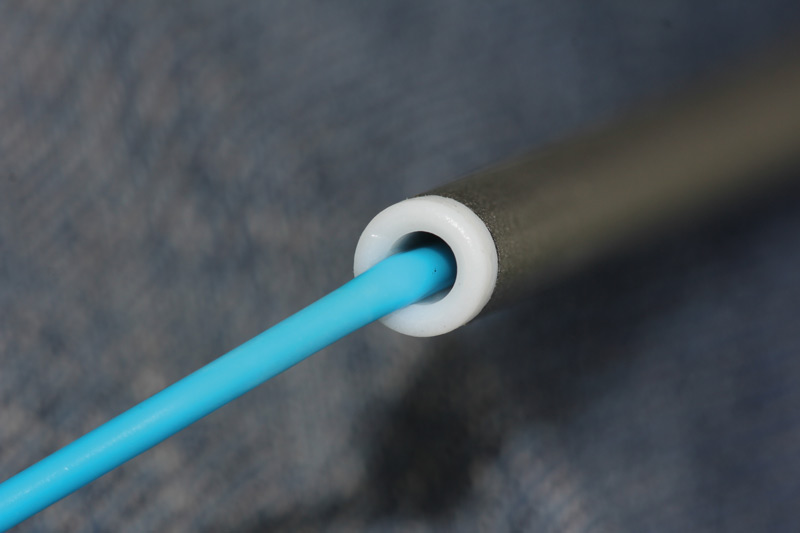 The 4.7mm tips are perfect for sensible sized hollow elastic.
Of the two colour options I bet the cloud kits sell the most – they are the ones that I would buy, for sure. The kits perform well and I was pleased with how well blue Hydro worked through them. In fact, despite my reservations, blue Hydro even worked well through the 4mm kit.
Let's get to the meat of this review though, and my time with this pole. This is the first pole that I have held in a long time that has made me want to change from what I currently use. I would go as far to say that this is my favourite pole on the market at this moment. For sure there are stiffer models, poles with better kit packages and poles that are longer. But handling wise, this is my favourite!
The Verdict
My favourite pole in the Daiwa range. The XLS concept has been a welcome improvement to this popular pole and you know what you are getting when you nail your colours to the Tournament Pro mast!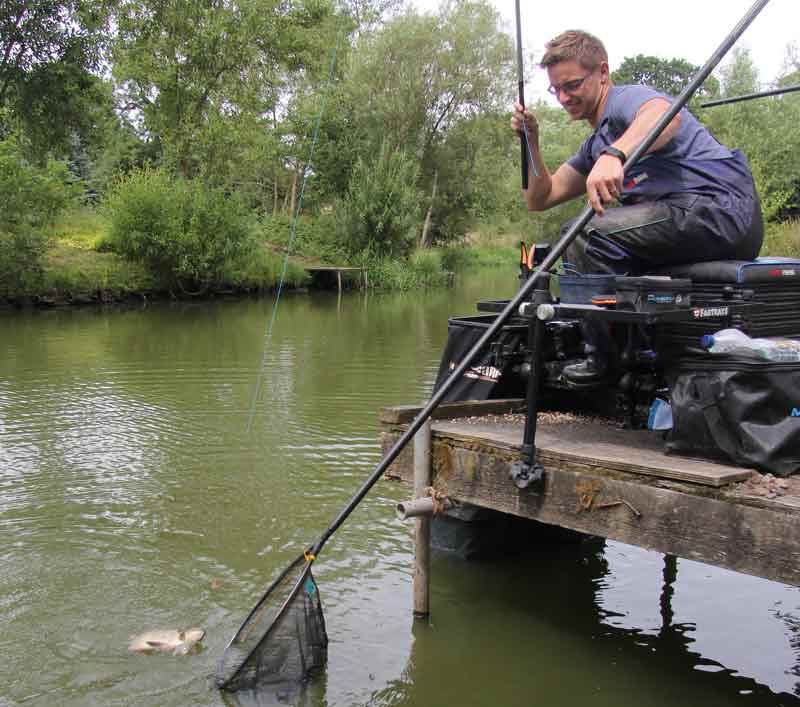 Joe loves the Tournament Professional XLS.
Like what you see?

Or buy a single issue