A lot of my fishing over the past six months has been fishing for skimmers on commercial waters such as Barston and Meadowlands, and by skimmers I mean 4oz to 2lb fish. Knowing how this was going to be playing a part in my fishing, I asked Matrix if I could hang on to the rods as I felt they would be perfect.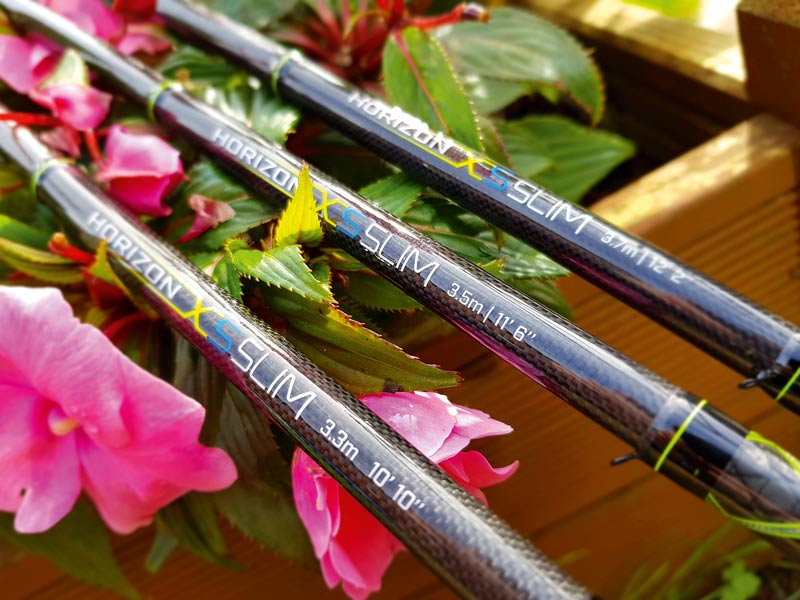 Initially my favourite rod in the three-strong range was the 10ft 10in model, which fitted my short-range bill nicely. It's a beautiful rod and I know I have recommended it to a few anglers who have gone on to buy them and have also loved them. It's a very smooth rod and by that I mean the rod isn't just ridiculously soft and then it hits a stiffer spot in the blank; this blank is soft but progressive and they cast very well too.
The longer two rods were initially off my radar on a personal level. I could see they had a place but the 10ft 10in was where it was at… well, that's what I thought.
On the Golden Rod qualifier at Barston before Christmas I went to the match with a plan to target skimmers. It was the first match there of the initial run of Golden Rod qualifiers, and since then there have been lots of silver-fish-only feeder matches, but at the time most anglers were convinced you would need carp to qualify. In my mind I knew skimmers held the key, so my plan was to fish two lines for them after an hour fishing the Method trying to nick a bonus fish.
The 10ft 10in covered me for my short line, but I felt I needed a slightly longer rod for 35 metres so I chose the 11ft 6in model. This again has that soft action but has some power to punch the feeder. It proved to be perfect and after a hard match I managed to qualify for the big final with 17lb 10oz. The two rods were just perfect and I have used both rods extensively since.
One thing that really impresses me is the Horizon quivertips. They are a fast taper and absolutely perfect for spotting delicate bites. They are my favourite tips that I have used and to be honest I hope they fit some of my other rods! The 1oz tip is the one that has found most use.
I love these rods. There is no way Matrix is getting them back once this long-term test is over as they are perfect for what I need.
Hats off to Matrix for these, it's a bit of a punt developing silver-fish rods but, judging by the sales figures, other anglers are also buying into them.
Six-Month Verdict
Quickly became the favourite rods in my holdall, just brilliant at what they are designed for!