Cresta Blackthorne Luggage Range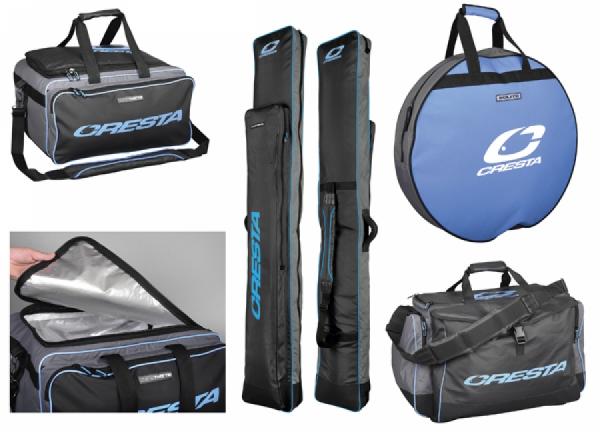 Stylish And Quality - Match Fishing looks at the Cresta Blackthorne luggage range from Spro.

This is attractive, hard-wearing luggage at a price that doesn't break the bank. And the other great thing about the Cresta Blackthorne luggage?
It looks pretty sexy on the bank too! Manufactured from hard-wearing and waterproof material, the Cresta Blackthorne luggage features ultra-strong zips, and reinforced straps and seams. In a break from convention, the ready-rod bags do not come with fixed rod ties, but instead are supplied with a separate complement of neoprene versions. The carryall and holdall are supplied with ultra padded carry straps, for extra comfort in transportation, and the rear of the carryall is also padded – so no sharp attachments digging into your spine as you stroll along the bank!
The range includes a carryall, cool bait bag, a round net bag, a four-pole holdall, a six-pole holdall and a 12-tube holdall. It also boasts a two-rod feeder holdall, a three-rod feeder holdall, an EVA keepnet bag and a water bucket complete with 8m cord. If you are after some quality luggage that looks great and doesn't break the bank, get down to your local Spro stockist today!
Carryall 55 ltr £74.99 Cool Bait Bag XL£54.99 Round Net Bag £41.99 Pole Holdall 4-Tube £74.99 Pole Holdall 6-Tube £84.99 Pole Holdall 12-Tube £114.99 Feeder Holdall 2-Rod £104.99 Feeder Holdall 3-Rod £124.99 EVA Keepnet Bag £44.99 Water Bucket, 8m Cord £13.49