We have five sets of the new MAP Embed feeders up for grabs!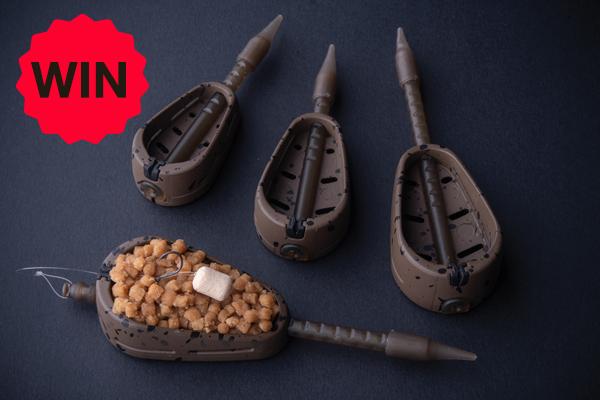 This competition is now closed, the winner were Alan Quick from Notts, David Donoghue from Merseyside, Graham Davies from West Midlands, Martin Charnock from Surrey & Andrew Ferris and Bristol.
So, what is it about the new Embed Inline Feeders from MAP that's causing such a stir? Well, for a start they feature a world first soft, line-friendly grip that retains the hooklength to ensure it remains in place. As the bait on the feeder breaks down or becomes loose, the hook bait will stay in position, ready to be sucked in by an unwary carp.
The slotted rubber grip also allows you to adjust the length of hooklength according to how fish are feeding or how you want the hook bait to react, perfect for wafters and pop-ups. When a fish takes the bait, the line pulls from the grip, engaging against the feeder to set the hook.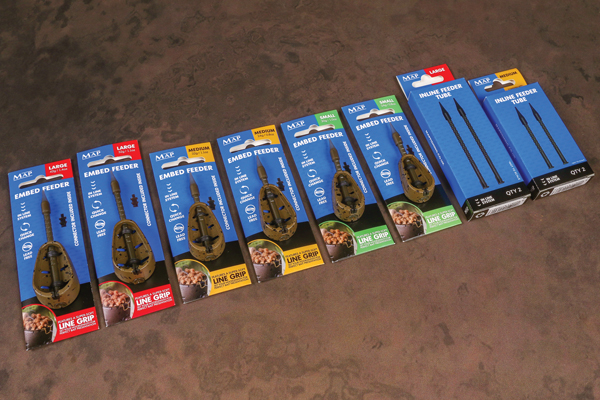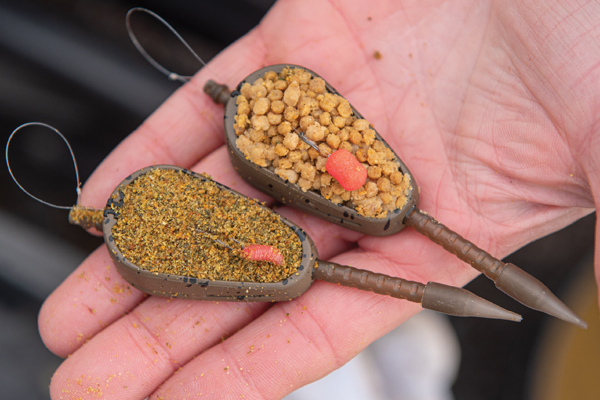 Other points of interest are that the feeders are front loaded to ensure accurate casting and a sloped base creates less water displacement when the feeder lands, which not only protects the bait within the feeder from being dislodged on impact, but also makes less noise, meaning that achieving that satisfactory 'plop' is easier than ever.
Each feeder is based around an interchangeable design, meaning bodies can be changed easily so you can adapt to condition or feeding habits quickly without the need to disassemble the rig, with two stem lengths available. Hooklengths are attached via the unique connector supplied with every Embed Inline Feeder.
Features:
• Unique integrated line grip
• Front-loaded design improves casting accuracy and range
• Perimeter weighting means a deep bait cavity for improved aerodynamics
• Olive camo to blend in with the majority of conditions
• Three body sizes – small/medium/large
• Two sizes of inline tube available (short 65mm/long 90mm)
•Supplied with hooklength connector and rubber tail cap
RRP:
Available in Small 24g, 30g; Medium 24g, 32g; Large 32g, 42g - £3.25
Inline tubes, Short or Long - £2.49
HOW TO ENTER
For your chance to win a set of Embed feeders in each size and weight, plus inline tubes. Simply anser the following question. Good luck!