Win a Guru A-Class Power Distance Feeder Rod and A-Class 5000 Reel!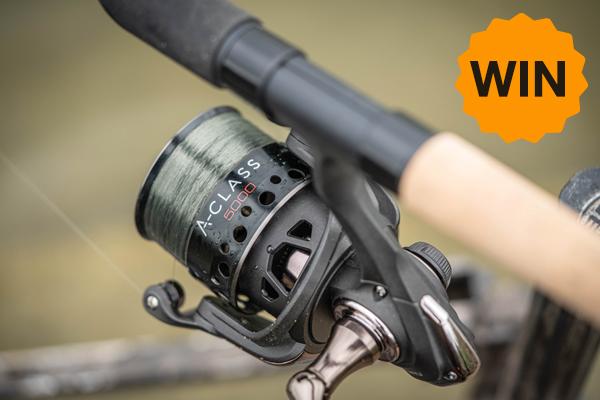 This competition is now closed, the winner is David Donoghue from St. Helens.
Following on from the success of the A-Class range Guru has added three additional distance models, all three-piece models in 12, 13 and 14ft lengths to cover long range and big river fishing. Whether it's long-distance feeder fishing for bream, Hybrid or Method feeder fishing on big carp waters or river fishing for barbel, chub or bream, these rods will do the job.
The 24T tensile carbon blanks create a powerful progressive action when under pressure, which provides the power to hit long distances, but still maintains a fish-playing action that absorbs lunges during the fight to eliminate hook-pulls. The oversized stainless frame guides with durable titanium oxide ceramics allow shockleaders to fly through with ease and eradicate frap-ups.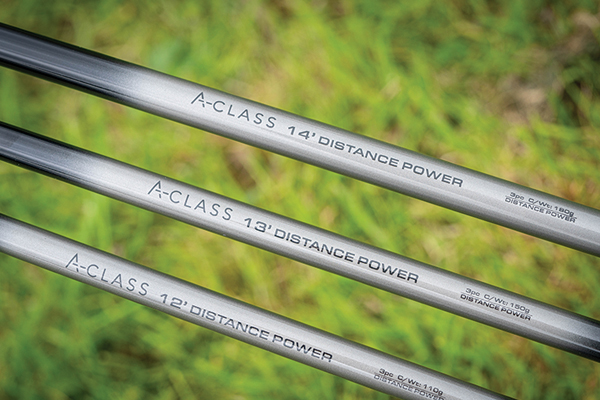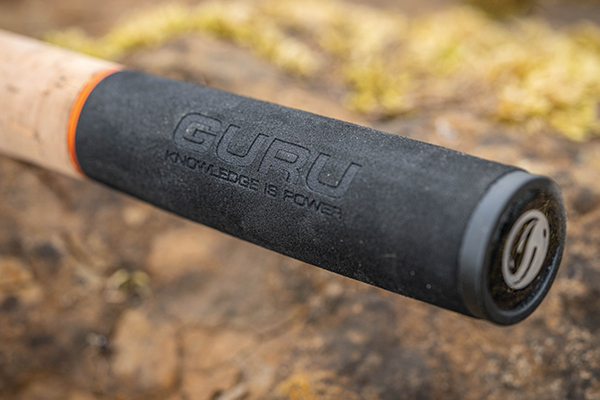 All this is matched with a downlocking DPS style reel seat, and an extended cork handle with Guru ergonomic EVA rear grip, which all create the perfect balance to generate casting speed to achieve the extra distances possible with these weapons!
• A-Class Power Distance Feeder 12ft £79.99
• A-Class Power Distance Feeder 13ft £84.99
• A-Class Power Distance Feeder 14ft £94.99
A-Class 5000 Reel
A larger addition to the A-Class reel family, this new 5000 size is suited to distance fishing and balances with longer rods – perfectly matched with the A-Class Distance rods! The graphite body and side plate provide durability, while the aluminium spool and handle keep weight to a minimum. There's also an infinite anti-reverse and smooth front-drag clutch system for fish playing control, with a thick wire bail arm. The five ball bearings and line roller create a super-smooth action, with lots of power for retrieving heavy feeders and big fish from a distance. The spool features an effective non-damaging line clip.
• A-Class 5000 Reel £39.99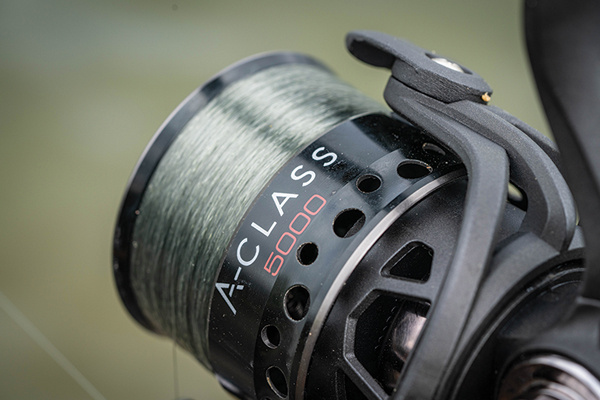 HOW TO ENTER
For your chance to win a Guru A-Class Power Distance Feeder Rod and 5000 Reel, simply fill in your details below and answer the following question. Good luck!