Win a Shimano Aero Landing Net Handle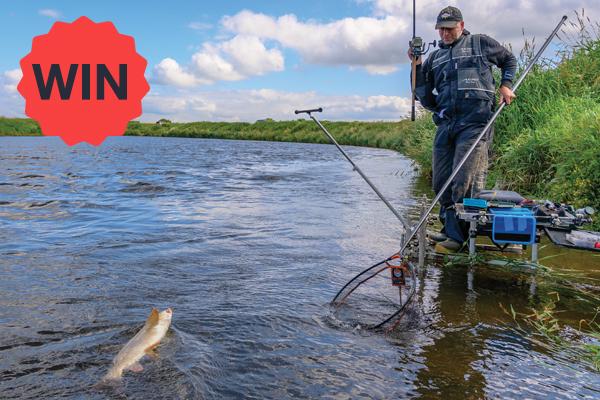 This competition is now closed, the winners were Philip Carter from Cambridgeshire, John Wharton from North Yorkshire & Neil Hart from Nottinghamshire.
These three landing net handles from Shimano are available in different lengths and stiffnesses to ensure match anglers can equip themselves for all situations.
The ultra-lightweight 3m two-piece Light version is perfect for natural fishing where speed in netting silvers comes into play. The carbon blank is remarkably slim yet still remains strong enough and long enough for the majority of your fishing needs. The ultra-stiff 3m two-piece Power model is certainly one for the big boys and will not be found wanting whatever the size of fish you land. Its two-piece construction in ultra-strong carbon fibre with threaded metal end-piece will cope with big match carp on venues where they grow that bit bigger.
Lastly the versatile and lightweight three-piece Multi handle covers every aspect and can be used at a range of lengths between three and four and a half metres, depending on the way you assemble the sections and utilise the supplied extension piece, which is also available separately and is double ended to fit the other two models to provide an extra half metre of reach. The sections are cleverly tapered to push the balance to the butt end, making the handle feel even lighter. It has two screwed ends – which you use depends on the size of fish you're expecting to catch or length of reach you require – and is remarkably slim and strong.
All models come with EVA foam end caps for protection in transit and in use when shipping that match winning fish back towards you, and are supplied in cloth bags.