Win two of Daiwa's new Rockin Rollers, worth £400!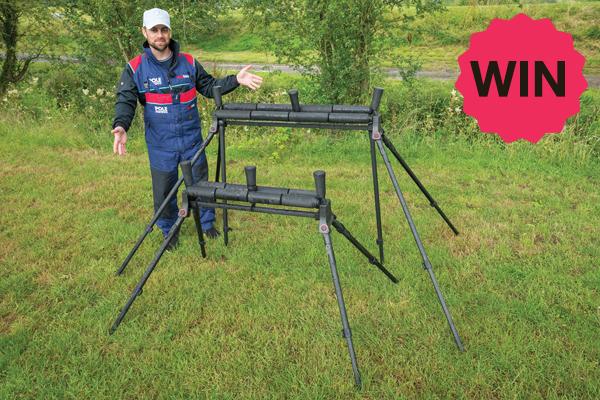 This competition closes on Friday, October 6th 2023.
Tested thoroughly by Alex Bones in the August issue, these new pole rollers from Daiwa are designed to offer the ultimate in stability and smoothness and pack every conceivable feature and level of functionality into a pole roller.
Daiwa says: "These innovative rollers are specifically engineered to ensure that your pole remains in constant contact with both rollers as you ship your sections back, virtually eliminating any bouncing. This unique feature instils confidence in your pole's safety. The Rockin Rollers provide a reliable and robust roller system for anglers who demand the best in performance and stability."
In use the rollers are exceptionally versatile and can be positioned at pretty much any height and angle you're ever likely to need. They are easy to set up and the stability is every bit as good as you might expect. The legs are fully adjustable both in height and angle, allowing you to combat the most uneven and awkward of bankside obstacles.
They're super-smooth in operation with two outer upright folding rollers and one removable middle upright roller. The outer rollers are angled at 20 degrees to prevent the pole from being blown off the roller in strong winds.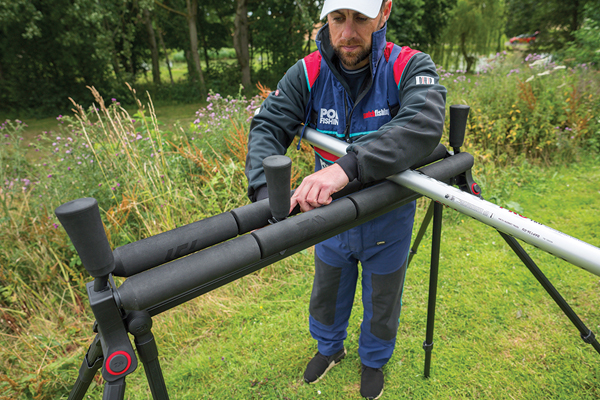 Alex concluded: "They offer everything the discerning pole angler is likely to ever want or need with a huge array of adjustments and versatility on offer. They're ultra-smooth and the cam lock system ensures the legs are rock steady once you've set them where you need them. They're one of the very best, premium pole roller solutions out there on the market."
And now thanks to Daiwa we're giving you the chance to win the rollers that Alex tested – the 6-leg Large and 4-leg Medium – worth a total of £400!
HOW TO ENTER
For your chance to win these two Daiwa Rockin Rollers, simply fill in your details below and answer the following question. Good luck!