The Anatomy Of A Groundbait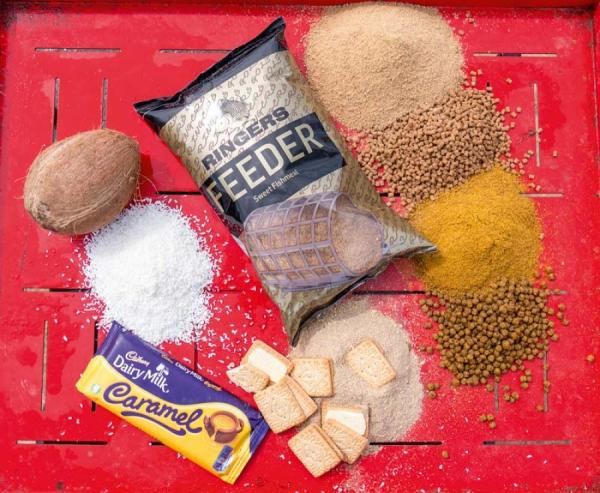 Phil Ringer explains just what the process and ingredients list looks like when developing a new groundbait mix.
He has been responsible for some of the best and most popular mixes over the past 20 years. Classics like Ringers Original and Dark have been huge for that entire time, no matter whether bream or carp are the target.
But how does Phil go about developing a new mix? And what exactly goes into a groundbait to make it work? We joined him to take a look at the development behind the brand new Ringers Feeder mix…
---
The Background
I have never wanted to produce too many different groundbaits. I am so proud of and confident in the blends we produce that I want anglers to get behind those rather than constantly release new baits that could confuse anglers rather than actually help them.
But last year I saw the need for something different in the range. I have never produced a sweet groundbait before and I saw a real opening for a sweet fishmeal feeder groundbait in the range. So it was time to set to work and start researching what makes a good sweet groundbait.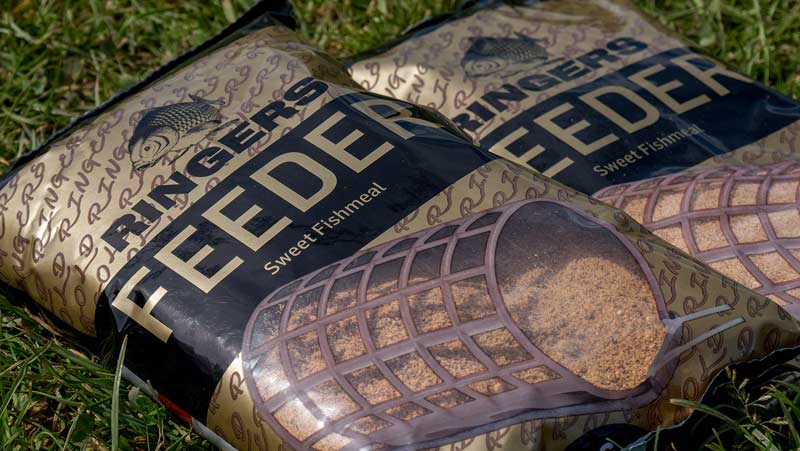 I needed to look at everything from scratch. Good but simple ingredients are always best in my experience and despite what people may tell you, the best mixes are usually just a combination of four or five ingredients that complement each other. The new mix needed to be versatile, it needed to be easy to mix, it needed to have some fishmeal and it needed that sweet element.
It probably took 12 months of trying various combinations of ingredients before I finally settled on what we have here. Lots of testing and mixing goes into designing a groundbait, because let's be honest, what good is a mix that doesn't help to catch lots of fish?
The Ingredient List
Biscuit – this forms the base of the mix, which may seem a little surprising as a lot of mixes use bread as a base. Biscuits though, are lovely in terms of texture and flavour and they also mix up very well, taking on plenty of water. These are milled nice and fine, in fact the whole mix is milled fine, which is how all good groundbaits should be.
Coconut – a brilliant additive to sweet groundbaits. But the coconut meal that we use in fishing bait is slightly different to perhaps the coconut that you would associate with food! It smells totally different and isn't the vibrant white colour. Instead coconut meal is a light brown. And if you smell the stuff in its pure form it will no doubt be a familiar smell, as many of the best selling sweet groundbaits are packed with it! It adds protein and flavour to the mix and also gives it a fluffy texture that helps to break down. It also has a bit of oil inherently so that is always a benefit.
Crushed Coarse Pellets – there isn't any fishmeal in this mix, but there are two different types of crushed pellets. Coarse pellets have a lot of things going for them when it comes to mixing groundbait. Obviously the fish love them and even on natural venues now fish readily eat them. They add a stronger fishy flavour to the groundbait and give it some binding power and protein.
Crushed Expander Pellets – what skimmer mix is any good without the addition of some crushed expander? This beautiful, light and fluffy ingredient is a must-add nowadays. It adds bulk and volume to the mix and again is another ingredient that helps break down the mixed groundbait. Fish absolutely love this stuff and skimmers in particular adore it. I use nice golden expanders for this, as they seem to have the perfect balance of texture, flavour and colour.
Caramel Additive – the final ingredient is a simple caramel flavouring that just brings the whole thing together. Let's be honest, we often choose groundbaits because they smell nice to us and that caramel kick really does smell nice! But fish do like the flavour too and it helps to balance the various ingredients.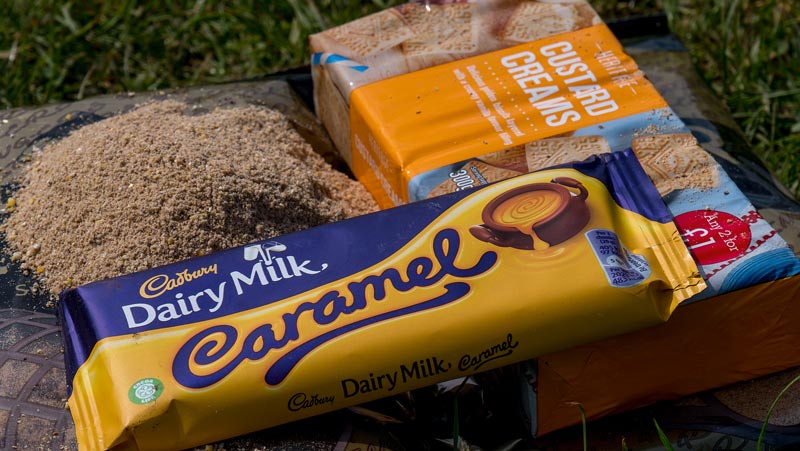 As you can see there is nothing complicated. This is just a blend of good ingredients that work well, and put together in the right quantities they make for a superb groudbait.
How To Use
To show just how simple skimmer fishing can be, I have brought you to Makins Fishery – Lake One to be exact. I have mixed up a bag of Feeder and complemented that with some micro pellets and half a pint of dead red maggots. I have worms with me but to start with they will remain on the subs bench. On some days you need worms and on others you don't, but luckily they are instant and usually within three casts of feeding worm you will know whether they are right or not.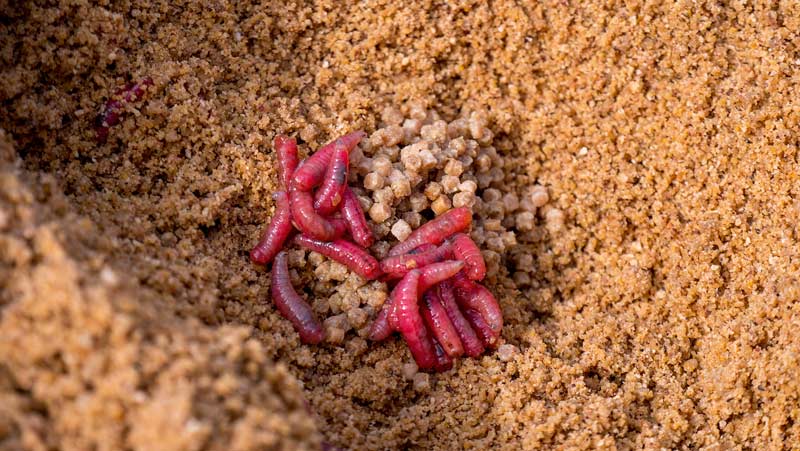 It is pretty deep here compared to most commercials and at 24 metres where I have elected to fish I have a good 10 feet of water to go at. The groundait has been mixed to a dryish consistency that I can experiment with throughout the session by either adding more water or even drying it out with a bit of dry groundbait.
I have kicked off with a steady five feeder loads of groundbait, each with a pinch of maggots and a pinch of pellets. I find it so important to add a few feederfuls just to give myself a base to work from.
Pull Them Down
"I don't think anglers realise how important regular casting is in deep water. Bait, noise and the visual element draw fish down to the bottom and the falling feeder is one of the very best attractors of fish.
Bream and skimmers don't live anywhere near the bottom, but they will follow a feeder down and have a little munch. It is so important to realise this early and get into a rhythm of casting regularly.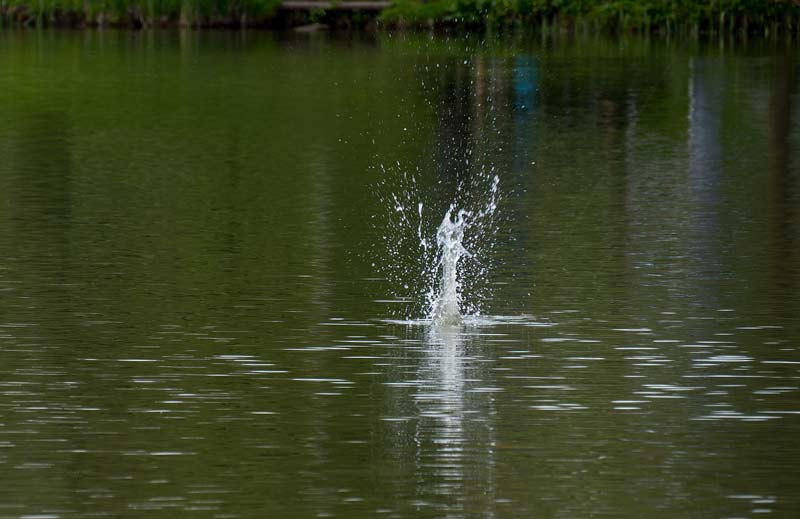 Today I am actually getting liners as the feeder falls. There must be dozens of fish out there and my feeder is falling through them. If I haven't had a bite within 30 seconds then I have found I just don't get one at all. So being proactive and casting regularly is the route to success today.
Verdict
There is no doubting that this groundbait works. The testing and anglers feedback has been terrific since its launch. There is nothing fancy as you can see, just good ingredients that work.
The fishing has been tremendous today with 3lb bream falling to my double maggot hook bait on a regular basis. It hasn't been a 'chuck it out and reel in' job though, as the fish being off the bottom have kept me on my toes.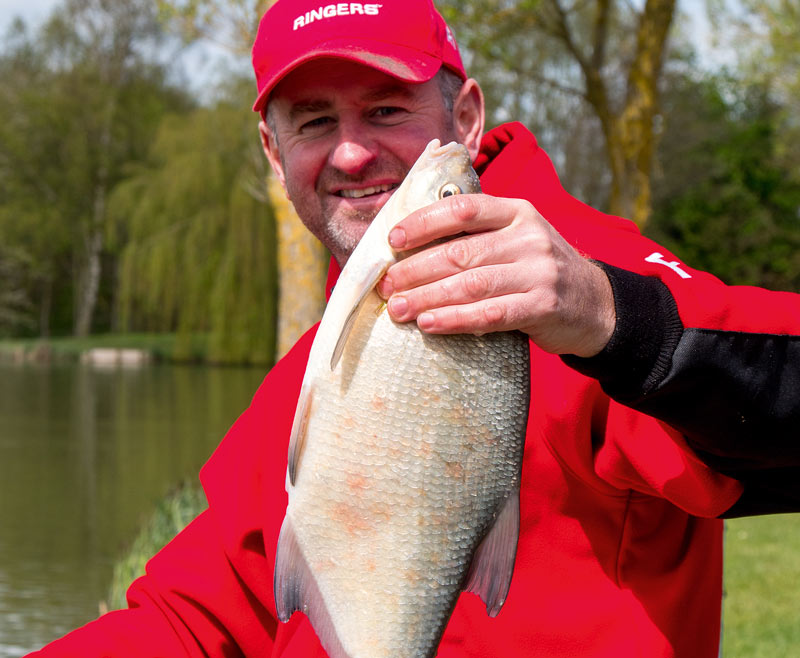 I have tried short and long hooklengths and various sizes and weights of feeders. A four square feeder and 50cm hooklength has proven to be about the best, while getting into a routine of casting every minute to keep trying to pull a fish down.
You can buy Ringer Baits at Benwick Sports