Up Close: Colmic Extima Float Rods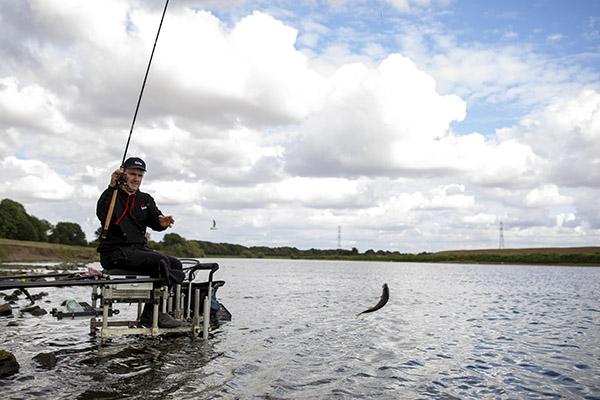 Try And You Will Buy!
Tom Scholey takes one of Colmic's new Extima float rods for a workout on the River Trent and is blown away by its performance.
If I had one day left on earth there is a good chance it would involve a spot of stick float fishing. For the angling hedonist, few things are finer than seeing that little blob of red disappear below the surface as an angry roach makes a bid for freedom. In terms of our base angling sensory pleasures it really does tick every box. And that base pleasure is enhanced all the more when one has the right rod in their hand.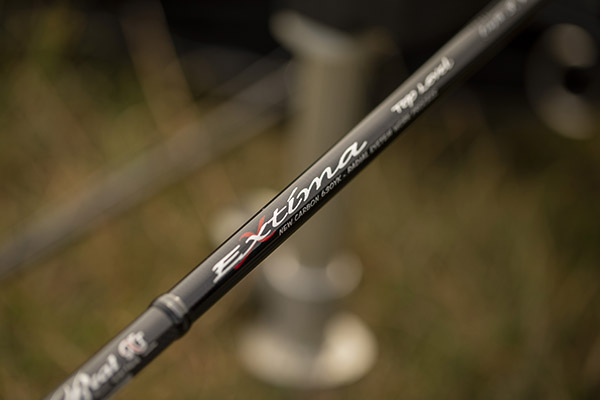 When small fish are the target, having a soft progressive blank so that fish are not bumped, and just as importantly, a rod that sits well in the hand is vital. I have used a lot of different float rods over the last few years, but these Extima rods from Colmic are among the very best.
For today's workout, I have bought the Extima rods to the River Trent at Burton Joyce. It's just over a week until the RiverFest Final, and the idea of a cheeky practice was too good to turn down. I started on a pole and caught some good dace and roach while priming an inside line with a 'party mix' of hemp, casters and Fjuka bait. After an hour or so of feeding, it was time to give the rod a try…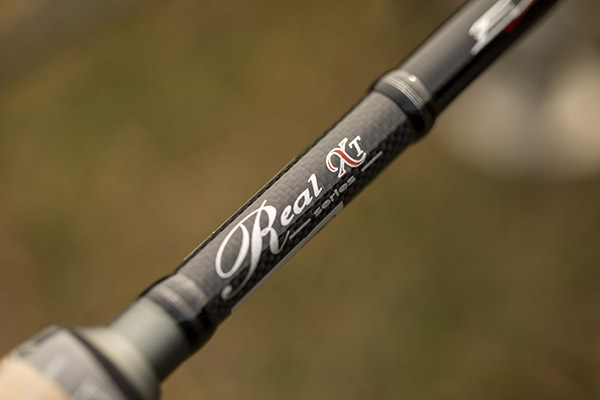 With a stated casting weight of 6 to 18g, the rod's action feels perfect for light to medium stick and waggler float work. There is a heavier model, which is 10 to 25g and may well be better suited to big fish work. In the hand, the rod felt absolutely awesome. A cork handle with screw down reel fitting gives total confidence and comfort, which is so important when holding a rod for long lengths of time, as you often are with stick float work. As is so often the case at Burton Joyce, there was a stiff breeze and at times a drop of rain in the air, so in many respects it was perfect for testing the rod. Certainly not dream float fishing conditions.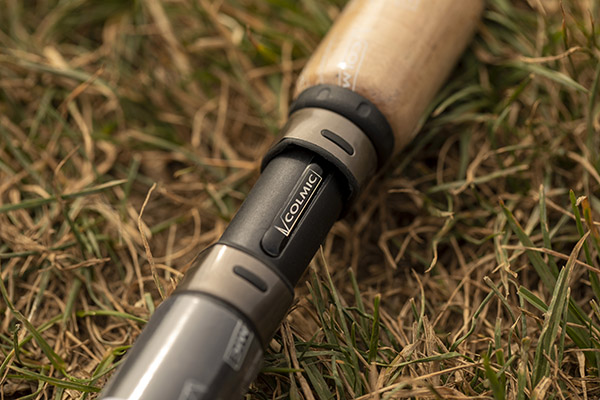 The first thing that struck me was how beautifully the line flowed through the guides. These are well pronounced from the blank, and of a really high quality, which made running the float down the river an absolute delight. Pleasingly, I also had no issues with the line sticking to the blank when wet, the Colmic designers have got the placing of the eyes just right.
Before long a small dace was hooked, and I was impressed to see the action of the rod bend into it. This was the key test for me. Winding small, 'twisty' fish like dace back upstream requires a forgiving blank, and this did the job beautifully. Several more followed, before something more substantial was hooked. It turned out to be a decent perch, and again, every movement of the fish's head was cushioned in the blank.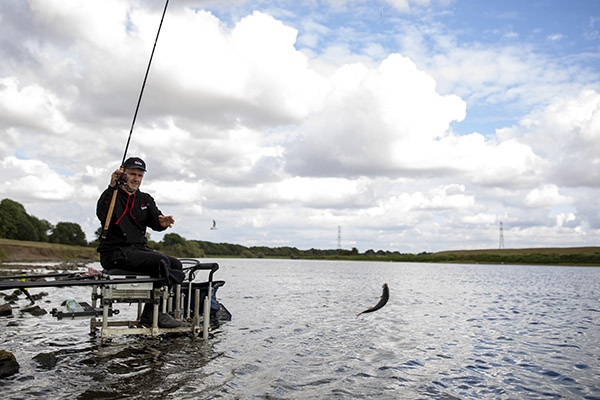 I must admit, after half an hour I was falling in love with this rod. Until you have fished with one, it is difficult to explain how good it is, other than to say it just works. It sits easily in the hand, is very light with guides that work superbly, and the playing action makes you feel like you are always in control of the fish that you hook; no danger of bumping small samples, but some power in reserve for bigger fish.
But then again, this was no real surprise. I have seen a good few Colmic products over the years, and they always have a quality feel about them. With the Italian team, and anglers like Jacopo Falsini behind them they have some of the best angling minds in the business calling the shots. It is just, perhaps, that we English anglers don't see as much of Colmic as we do other brands.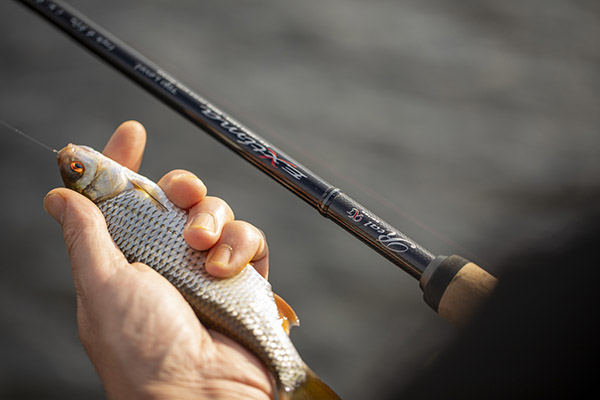 The rod I tested was the 4.2m version, but there is also a 4.5m version. Both are available in 6 to 18g and 10 to 25g casting weights. A 13ft, 6 to 18g model has also been introduced especially for the UK market. Although I didn't fish with the heavier version, I did have a good look at it, and it looked equally impressive.
Maybe the Colmic lads will let me have a little play with one on the River Wye later this year?