Up Close: Preston Innovations Response XS Carp Pole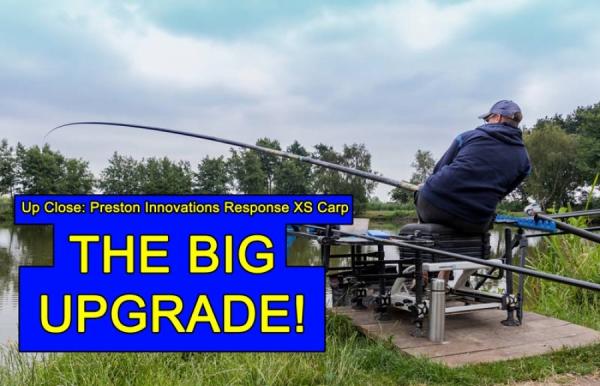 The Response family of poles from Preston Innovations has been an incredible success story for the company after the original range got anglers switching to Preston models overnight! Suddenly Preston Response poles were the talk of the town and with good reason too.
Fast-forward to 2018 and we have the start of the next generation of Response poles, the Response XS Carp.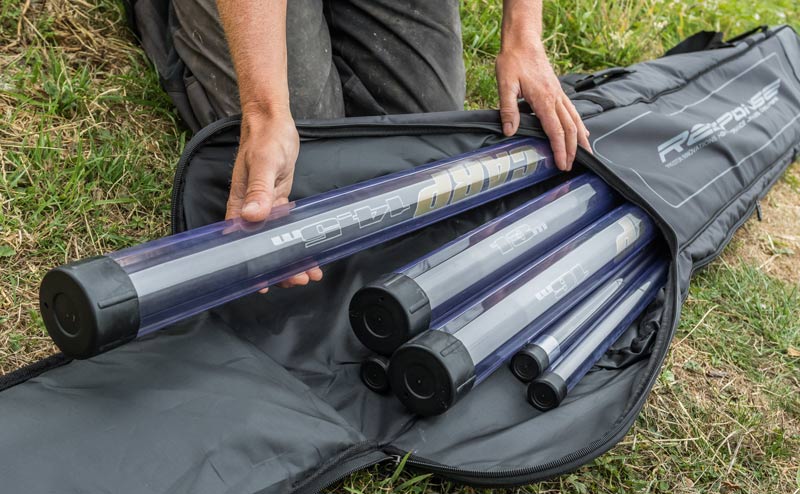 This is a pole designed and built to do a job. For anglers who demand a strong, durable, reliable and hardwearing pole then this is one you need to take a look at – it is all about catching big weights and big fish, yet with the performance and finesse to tackle the occasional canal match as well.
Built on the same and already popular mandrel, this pole is fully interchangeable with the current Response poles. However, this is more than just a backup pole for anglers who own a more expensive M90, for instance, it's a stunning pole in its own right. Stiff and strong with excellent balance to match.
This pole measures up well too and with one of the three bi-conical extensions added comes in at 16 metres. As with all of the Response range, the XS Carp is supplied with top kits that are ready to use. They come pre-bushed and also feature the incredible Roller Pulla Bushes.
The pole comes with an amazing nine Super Power top kits, which measure up at 2.4 metres, which is a length the Preston consultants believe is the optimum length for a top kit to help with fish playing and elastic performance. As the name suggests, these kits will handle even the heaviest of elastics without issue. In fact, the pole's complete spares package is unbelievable and there is everything you need here to get going once you have made your purchase.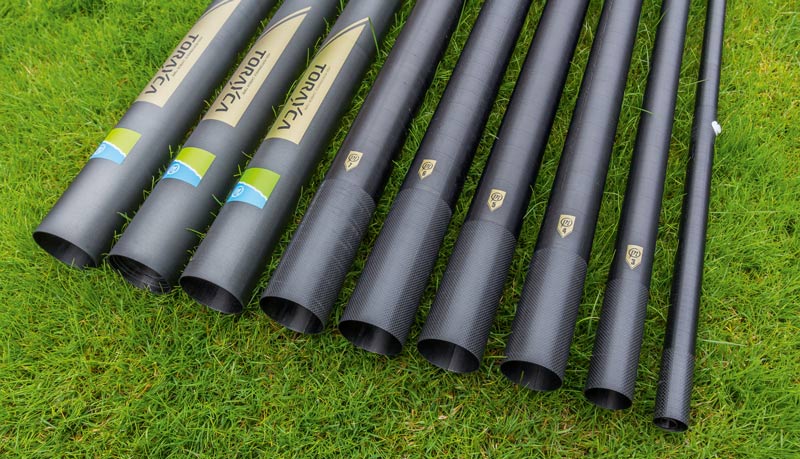 But what are the improvements from the previous Response Carp pole? Well that was a great pole that was excellent at all lengths for its price and obvious power, and firstly the pole has been beefed up in all areas. The joints now feature reinforcements on both the male and female sections, which dramatically reduce carbon to carbon wear.
These reinforcements also prevent elbow damage, although the three bi-conical mini extensions help further with that. These three sections fit from the No5 right up to the 16m section!
I always think it is the small details that really make a pole, and the Response XS Carp is all about those. Pre-bushed top kits, EVA elastic alignment cones to prevent your elastic sticking to the sidewalls of the top kit, Response Pole Holdall, section alignment markers, cupping kit and cups and a full range of protective tubes make it one of the best packages around; simply add your elastics and you have everything that you need to get going.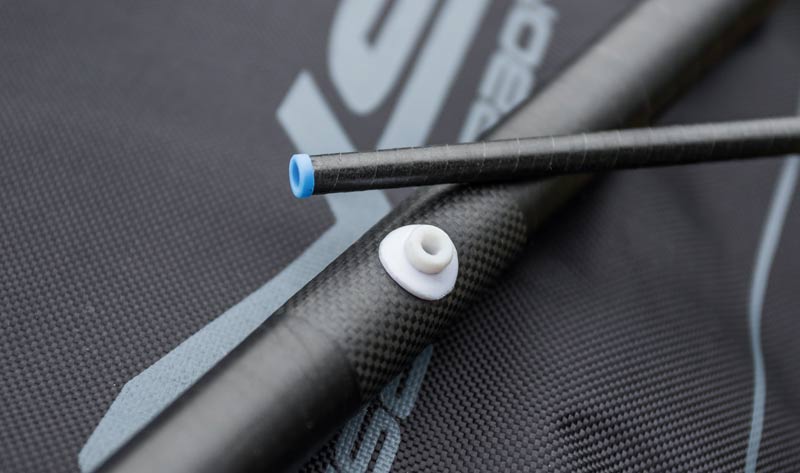 This is a superb pole and for the price it ticks all of the boxes. At 16 metres it does lose some of its stiffness but I am yet to find a true carp pole that doesn't! But what it is, is a capable pole that is lovely to use no matter what style of fishing you are doing.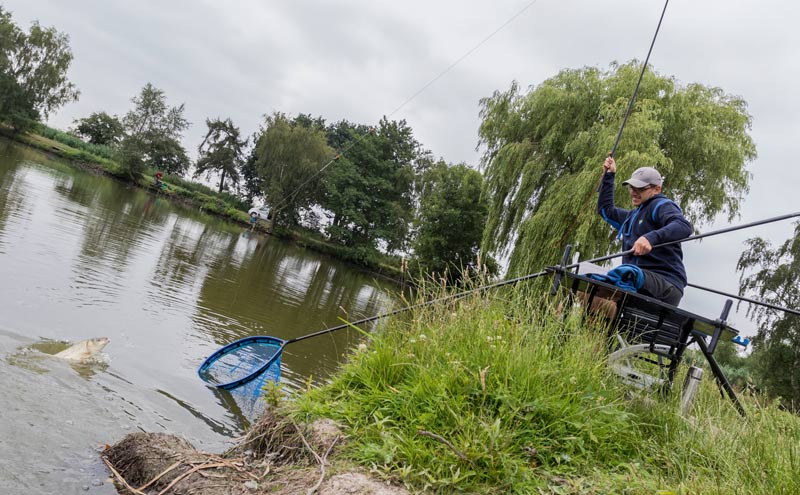 RRP: £1499.99
Verdict: A stunning carp pole with an incredibly generous spares package.
Spares Package:
Response XS Carp 16m pole
Half extension 5/6 section
Half extension 7/8 section
Mini extension 9/10 section
8 Response Super Power Kits (pre-bushed including Roller Pulla)
Response Top 2 Kupping Kit (with Kups)
Deluxe Response pole holdall
Website: www.prestoninnovations.com/en