Up Close: Preston Innovations Superium X90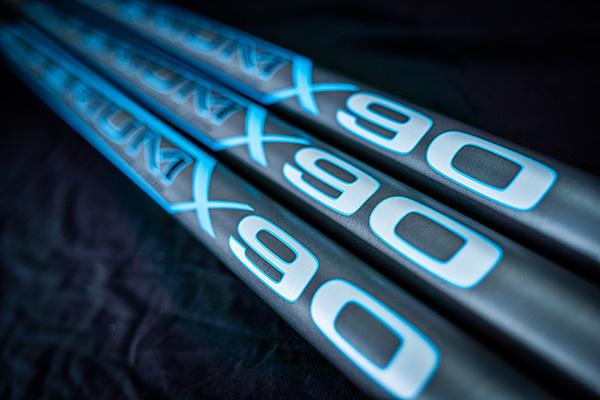 Superium Performance!
Tom Scholey takes to the bank with Preston Innovation's new flagship pole, the Superium X90, and is left very impressed…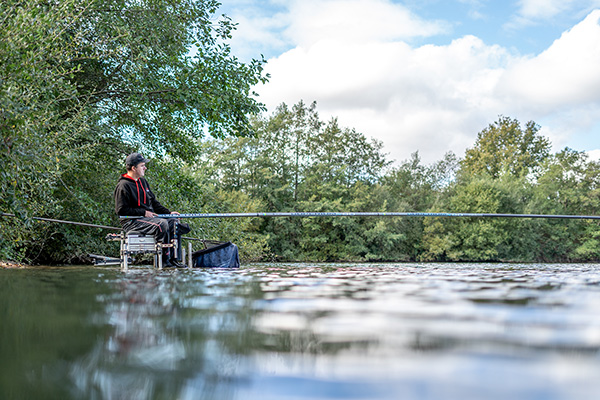 As Fridays go, they don't get much better. As I write, I have just returned from an epic day's roach fishing at the beautiful Broadwater Syndicate, on the Packington Estate in Warwickshire.
My tool for the day was the new Preston Superium X90. I had heard an awful lot about these poles and I couldn't wait to give this one a try.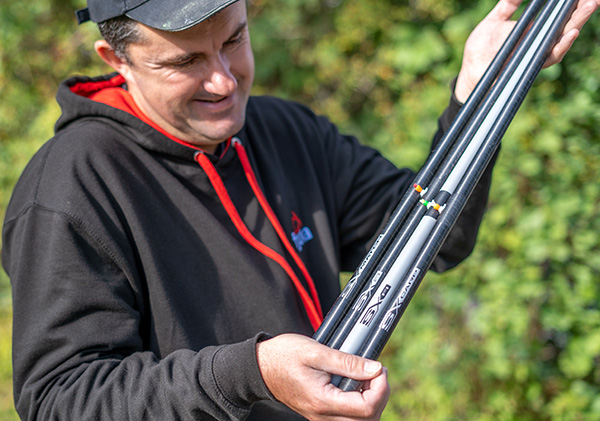 Sitting at the top of the range, the X90 is the flagship pole in Preston's new Superium portfolio, with a price tag of £2,999.99. Supplied at a true 16 metres as standard, the X90 comes with an extensive package.
This includes two Match top three kits (3.95m), two Match top two kits (2.4m), two F1 kits (2.4m), four Carp kits (2.4m), a Kup Kit and a Superium Holdall.
The first thing that really pleased me here was the length of these kits. I personally think 2.4 metres is the optimum length for a kit, holding enough elastic to manage large commercial carp, but not so much elastic that constant puller kit use is required.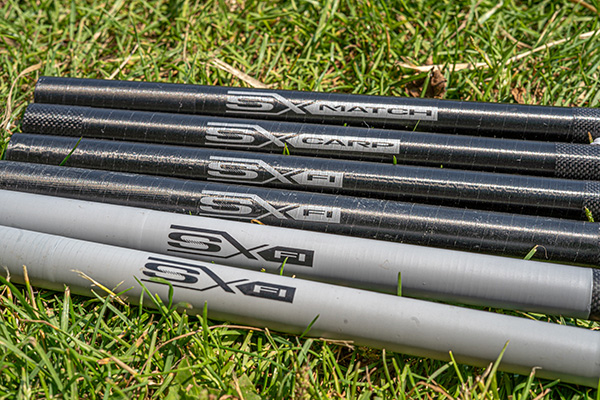 With the match kits being the same length as the power kits, the angler's life is made simple (one cupping kit covers both), and with an F1 short kit option also available, the team at Preston have thought of everything. The top kits are supplied pre-bushed with high quality PTFE, so it was simply a case of throwing some No6 Slip through a top kit, and I was fishing.
The F1 and Carp kits also benefit from Depth Marker Indicators to allow for precise and accurate fishing, and are fitted with Preston's popular Rolla Pulla bushes and joint aligners, for optimum elastic performance. So it was straight out to full length to have a waggle, and with the half butt in place it measures a true 16 metres. The pole felt nice. Very nice.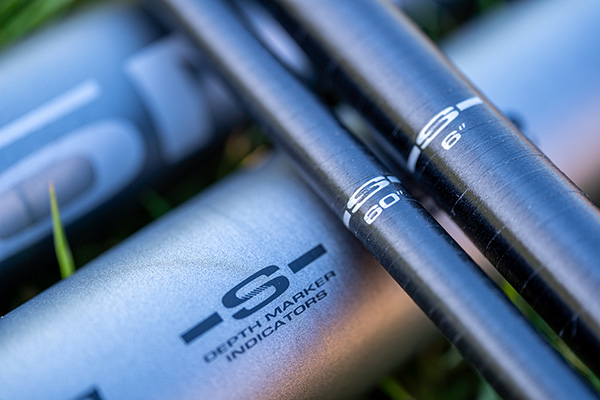 I couldn't wait to catch a fish on it. A simple loose feed attack was decided upon to allow me to try the pole at everything from 13 to 16 metres. Feeding a mixture of Fjuka 2in1 Micros and casters, it wasn't long before quality roach found my bait and I was into some lovely fish.
Hitting little dinks on light floats really is a great test for a top end pole, as responsiveness is key. And with a nice long lash being used, strength is important too. I have been known to employ a firm strike at times! Nothing to trouble this pole though, true flagship performance. The finish felt great too, and I was able to ship in and out very quickly with minimum effort.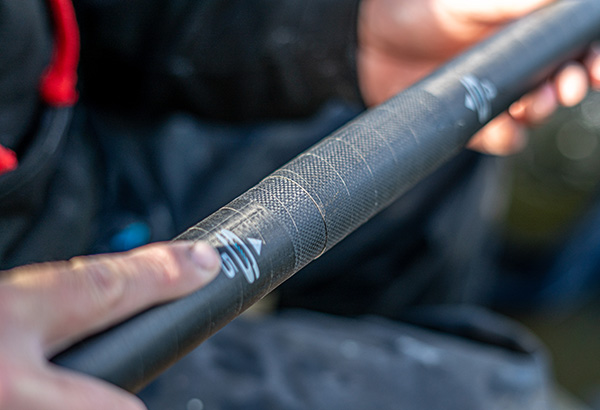 One thing that slightly concerns me with flagship poles is section wall strength. In the past, I have sometimes felt that the cost of great performance at long lengths is the strength of the sections, which can result in costly breakages when conditions are demanding. However, this model felt reassuringly sturdy in the hand.
Preston puts this down to Dura Wrap Technology, which is reinforcement at both the male and female ends of the section. This gives added confidence when breaking down sections too.
The fishing really was sublime, and with fish coming regularly I started to fish with bigger baits, like 5mm Fjuka 2in1 to sort out the biggest fish. I thought my first fish on a yellow 2in1 was a carp at first, but it soon morphed into a gorgeous 12oz roach. Magic!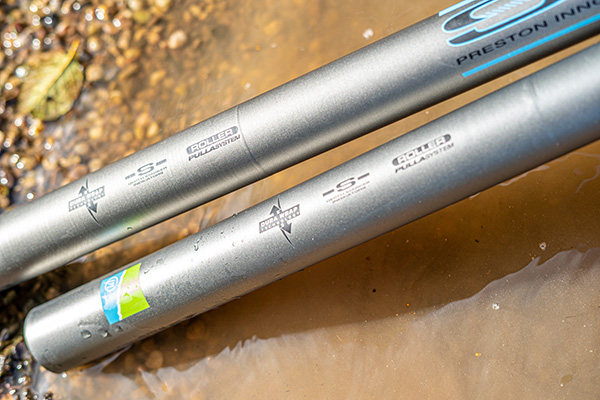 Before long, I had put together a cracking net of fish, but I couldn't finish the session without asking Preston's Joe Carass a couple more questions about the pole's compatibility. It turns out every section is interchangeable on the X90, X70, X50 and Carp models as they are all built on the same mandrel. For the cheaper models in the range, and the old Response models, top three kits can be interchanged, but bigger sections cannot.
So what was my final verdict? As a user of the Daiwa Air Z Pro, I am spoilt when it comes to pole performance. The X90 certainly felt as light as the Air Z Pro that I use, although perhaps not quite as stiff or responsive at a full 16 metres. But let's not forget, the Air Z Pro carries an RRP of £6,999, and you can't pick one up for under £5k, so this pole is significantly cheaper.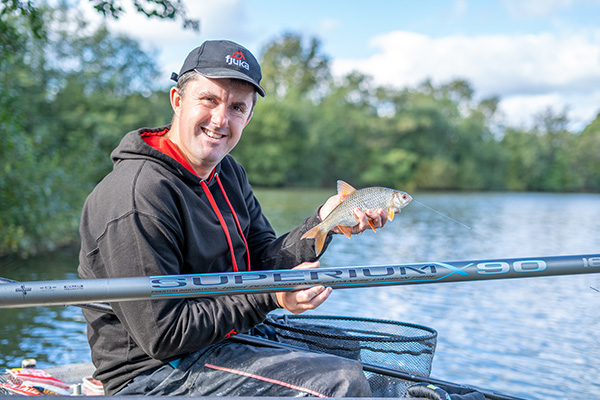 Would I recommend it? Absolutely! As usual, Preston Innovations has put a lot of thought and effort into making a pole that not only performs brilliantly, but makes the angler's life easy. You'll struggle to find a more comprehensive, well thought out package.
In terms of all-round value for money and performance, this is one of the best poles that I have ever tested.
Superium X90 Package:
16m Pole Inc Mini Extension
Match Kit Supplied in pole
2 x Match Top 3 Kits (*3.95m*)
2 x Match Top 2 Kits (2.4m)
2 x F1 Kits (2.4m)
4 x Carp Kits (2.4m)
1 x Kup Kit
1 x Superium Holdall
RRP: £2,999.99