Up Close: Westlake Match Pole Rollers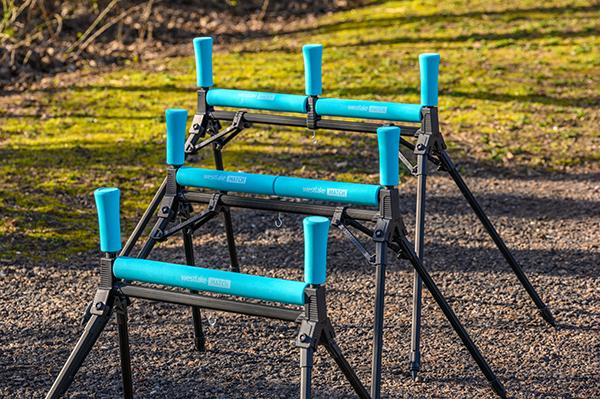 Another Great Roll-Out from GO Outdoors!
Match Fishing's Tony Curd goes out on the bank with the new Westlake Match Pole Rollers from GO Outdoors.
When you're spending a lot of money on a pole keeping your precious carbon safe on the bank is a priority and having some good quality pole rollers is the best way to keep it off the ground and safe in windy conditions.
Go Outdoors have started to produce some of their own range of tackle including a range of rather nice pole rollers! There are three different rollers in the Westlake Match range, from a small compact 55cm flatbed roller, a 75cm flatbed roller and a larger triple upright 80cm roller.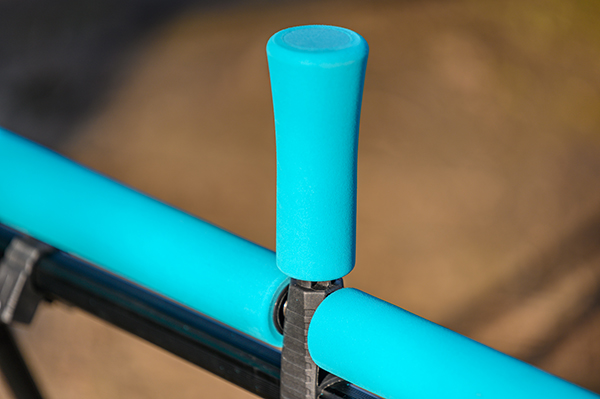 All the rollers feature super-smooth EVA rollers and folding uprights and having used these for a day the shipping experience is fantastic, add to this an easy-fold leg system which makes setting up easy and fast, along with fully extending legs which makes getting your rollers set-up perfectly on any terrain simple, these are locked with a screw-lock design.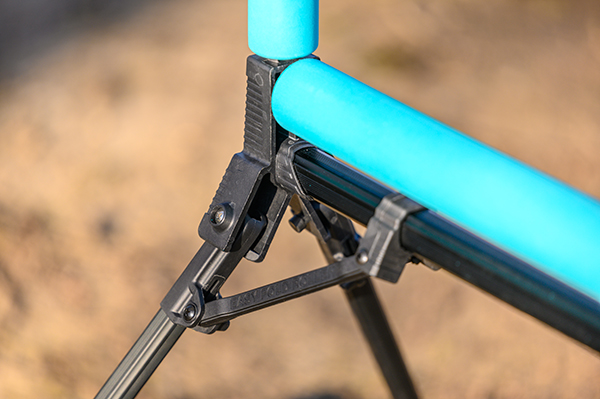 Across the range they all feature a hanging hook in the middle of the roller where you can hang a bucket from to add additional weight to the roller in adverse conditions.
The biggest of the three rollers is the 80cm version – this includes a central upright, which is a great feature on a larger roller especially when you're fishing a long pole line and a shorter line too – so the sections that aren't in use can be stored to one side while you can use the other side for your active shipping.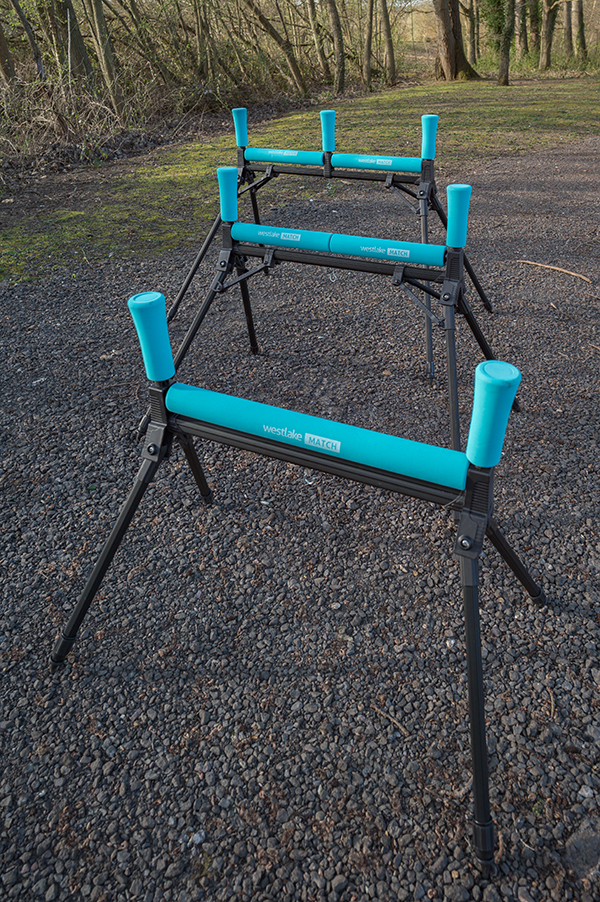 During my test with the Westlake pole rollers, I used the 80cm roller at the front with the 75cm at the back and the combination of the two were ideal for the type of fishing I was doing at 14.5m, the weather wasn't particularly pleasant either, with gusty winds giving the stability of the rollers a true test, and they passed with flying colours!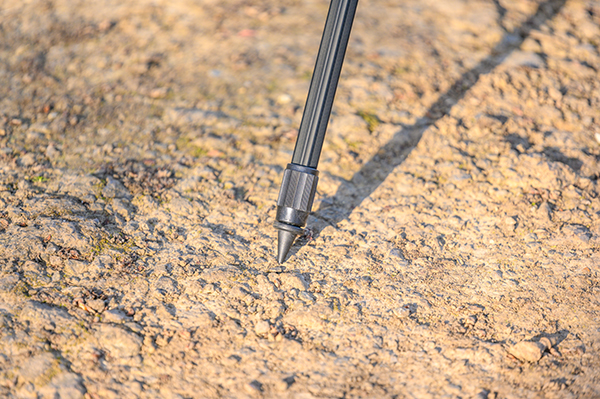 The smallest of the three rollers in the range is the 55cm this one would be an ideal roller for putting at an angle for when you're fishing down the edge and need a roller to ship onto when playing big fish. It would also come in very handy in a wading situation to store your landing net handle or spare rods.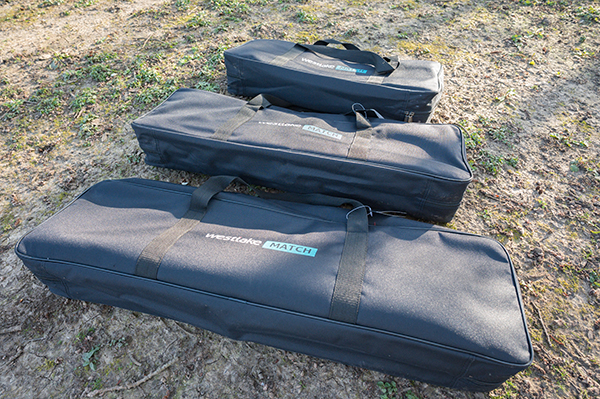 Overall, the Westlake Match pole rollers are an impressive collection and if you are on the lookout for something new which doesn't cost a fortune then you could do much worse than check these out at your local GO Outdoors branch or online at Gooutdoors.co.uk - Plus you can save even more money if you make your purchase with a Members Card.
Westlake Match Pole Rollers
Folding Triple Upright 80cm
RRP: £119.99
Members Card Price: £79.99
XL Flatbed Roller 75cm
RRP: £79.99
Members Card Price: £64.99
Flatbed Roller 50cm
RRP: £59.99
Members Card Price: £49.99