Coaching On The Use Of Bloodworm & Joker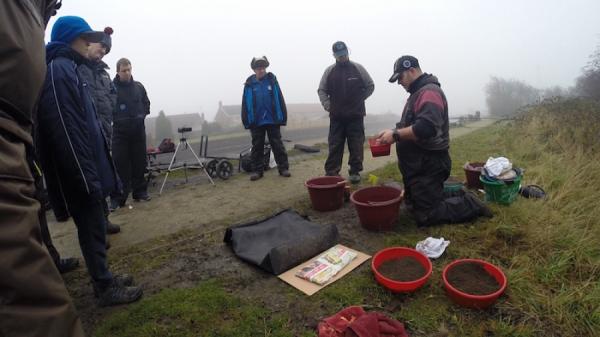 Today I have been on the Stainforth & Keadby Canal in Thorne with members of the Facebook group Angling Info. I was asked by the admin team if I would do something slightly different for the guys rather than just a meetup and fish; I was asked to do a coaching session on the use of Bloodworm & Joker and for me, the Stainy is the only place to go to show it's potential. An event on their page was created and people started booking on, on the day there were less than anticipated but to be honest that was always going to be the case due to cold weather overnight and the fact some are just unsure about using the bait as it's unknown to many. I always look forward to fishing on here regardless of the time of year I wish I could justify fishing the winter leagues but having to work shifts limits the amount of matches I can fish.
I had posted on the event page a breakdown of my tackle and pictures so they all had an idea of what to turn up with but if struggling I had plenty of rigs that could be used so they would benefit from having a good balance. The one thing I asked for them not to do was shot any rigs they make up as I wanted to show them how I do it and the reasons why, and on the bank to not prepare any baits as the weather can have a massive effect on how much to use; it's quite funny though as did come in for a bit of stick about this event from some members thinking because they don't see your face on the leagues you know nothing about a venue! I'm not naïve to think that all things I do or anyone does is perfectly right but if it works then it must be on the right track, we can all learn things and even the best are always learning and have been taught by someone at some stage just like I have on this very venue; It's quite frankly sad that these types are the ones that never offer even just a little time to those wanting to learn especially on a group that is dedicated to helping the less experienced.
Anyway, back to the day, we met up at the usual café at the Delves Fishery in Thorne itself to discuss how they wanted the day to pan out; having answered most of the guys' questions over several weeks beforehand there were still plenty to be asked, it was quite clear that non-who had turned out had ever even seen bloodworm in the flesh before. Matt Richardson who organised the day said if I would sit in the middle of the section between 2 juniors his son Will and Kevin Housham's lad Dylan and everyone else spread down either side of me. I had set up and plumbed up my swims ready to go and got everything else sorted and broke each bait down separately ready to explain what each is used for and why it's prepared in a certain way. I know most will think mixing groundbait is sucking eggs and to be honest for most of today's fishing it is especially on commercials, but when it comes to canals and canals in winter bait prep is much more critical to not ruining your swim before you even start; I think the same can be said of what groundbaits to use. As the day was an introduction to using Bloodworm and Joker a key area to point out was how to keep the bait fresh not just if you want to use it in the days to follow but also during the session, and this is another good reason for keeping the baits separately; many groundbaits have salt as part of their mixture something the worm doesn't like so instead of making the full mixture up at the start it's important to add the quantity of worm to any/if groundbait is used for top up balls for throughout the session. One area that did raise questions several times throughout the day was the consistency of my mix, now I'm sure if you asked 10 anglers why they mix it like they do you will get varying results, and for me I like my mix especially my top up balls to bit fairly wet; I believe by having my mix this way I know it is getting to the bottom and breaking down slower than a dryer active mix which will hopefully keep the fish feeding over this worm concentrated ball for longer.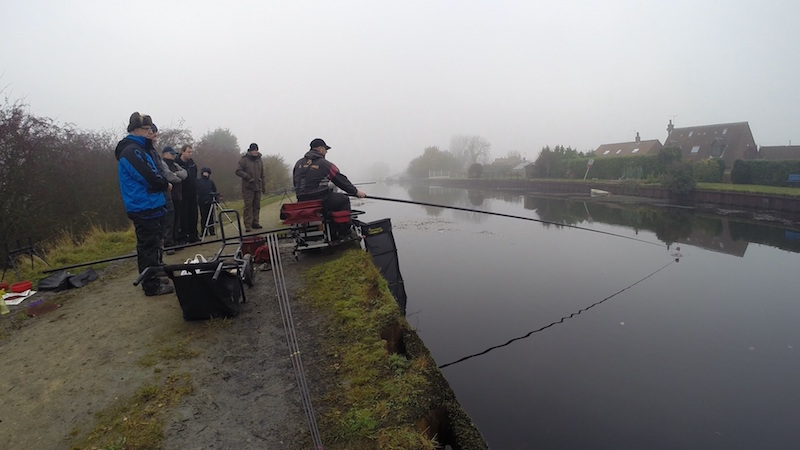 The one thing they all came to see was the worm itself, most had ordered a match pack between 2 anglers so had 500g of Joker and 50g of Bloodworm individually wrapped and supplied by the ever-consistent Sam Wildsmith. First up was the Bloodworm as simple as it gets for prep, a small bait tub filled with around ¾ - 1" of water and the worm then tipped in straight from the newspaper they are packed in; I think every one of them couldn't believe how easy it was or how active they become when they are put back into water. The joker again was opened from the paper and set in quite a solid block, explaining that both damp leam and grey leam can be used to separate the joker and the drier the worm (good idea to change the paper the morning before the session) the less leam is required to separate them, or by using grey leam less can be used as its very dry. For what many think is a delicate bait Joker are quite hardy little buggers and the leam can be rubbed quite vigorously through the worm and after about a minute most of the worm has separated and started to move about a bit more. So what has taken around 2 minutes of explaining the worm it is now ready to use both Joker in the feed and Bloodworm for the hook.
I baited up 2 lines one at 7m and the other at 13m both are just on the edge of the slope either side of the canal where the bait is just out of the channel and away from silt and debris offering a clear patch to create a bed of bait. I put 4 balls of 60% groundbait, and 40% of soil and damp leam mixed 50/50 on the 13m line and 6 balls of the same mix in at 7m; I explained that if they were to fish a match on here speed is important as well as is reading the swim for changes such as when to top up, so by creating a larger bed on the shorter line I am hoping to get the shoal in and feeding confidently for when I need to come off the longer line. I set 3 rigs up 2 identical both on 0.11 Powerline to a 0.07 hooklength of Colmic Stream Fluorocarbon with and some handmade floats I had made from Rob Marsh (BG Floats) in a 0.6g & 0.8g the 3rd rig is the same float in a 1g but to 0.12 Browning Hybrid Power and the same hooklength all 3 were used in such a short period due to the canals tow. I only fished for a short period to show them lowering the rig in, the bites and how shotting the rig is important to read these bites especially a lift bite, through to being efficient and quick due to the number of happy snapping pike in the canal.
Once they were happy it was time for them to mix up their bait, shot their rigs and get under way, Rich Hall came with no B&J and opted for maggots and casters. All anglers caught well and at times struggled which was a good time to point out that topping swims up was needed; Rich started just as well as everyone else but struggled later in the session when everyone else's swims picked up so I gave him the rest of my joker to add to his mix and it wasn't long before he was catching again. Even the 2 youngsters were getting into good rhythms and Dylan was having fun hooking into quite a few pike which seemed to be in abundance between his and my peg and at the end he had a good double on for over 40 minutes before it unfortunately, bit through the hooklength. Will, on the other hand managed to snare one around 6-7lb as well as putting a good net of fish together. Overall at the end each angler caught in the region of 4-6lb of fish which I think was a successful for their first time on the bait and some a canal and only fishing just over 3 hours, I said at the start of the day if they each walked away having learned 1 thing I would be happy so I was over the moon when they said they learned plenty.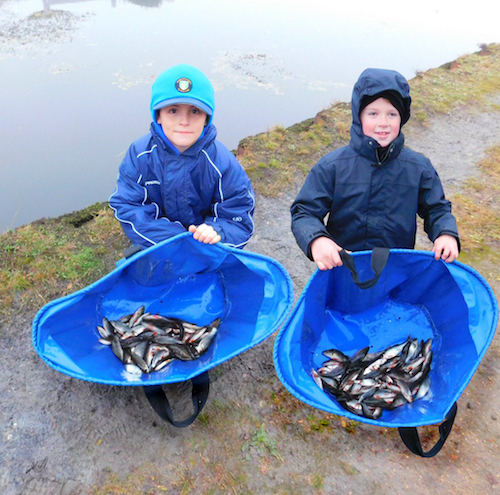 Please visit my website for a more in-depth breakdown to fishing this so underused bait http://www.anglingantics.com/single-post/2015/08/08/Bloodworm-Joker-Neednt-Be-Complicated
And also the day was filmed live of the prep and part of the fishing https://m.youtube.com/watch?v=-itpGMbd1sU