Feeder Essentials: Browning Xenos Advance Feeder Rods
Feeder Fishing With Feeling
The feeder fishing boom shows no sign of slowing down, and we've never been more spoilt for choice when it comes to selecting our chosen weapons! Synonymous with quality, Browning, have launched their Xenos Advance feeder rods and they believe the range to be one of their most versatile launches yet.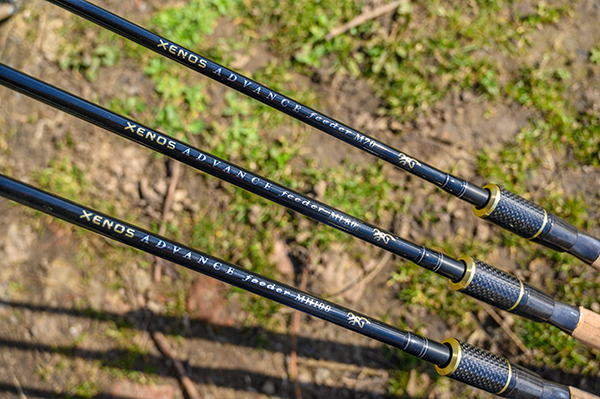 With six different rods in the range going from 3.3m rods perfect for all manner of short-range fishing to a monstrous 4.2m beast for fishing at long range or on fast flowing rivers, along with various casting weight options, they really have got things covered! But do they live up to their billing? I headed to Albans Lakes in Hertfordshire to find out…
The venue itself is mixed to say the least, one minute you could be catching a few skimmers, then a 5lb slab, a 2lb carp or a 15lb carp - this place has it all! So, the need for versatile kit is of extreme importance if you want to maximize every bite.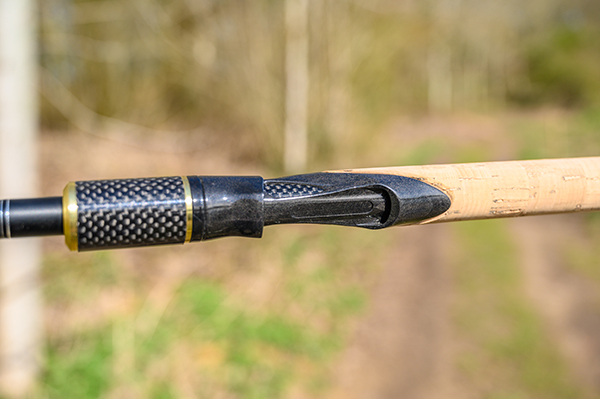 I selected the 3.9m 80g version fitted with a 1.5oz tip for fishing a hybrid feeder at 55-60 yards casting onto a shallow bar which in the warm spring sunshine was my banker for a few bites. For chucking a small cage feeder at 25m I opted for the softer 3.3m 70g rod and the 1oz tip – the 3.3m rod really stands out to me as a stunning piece of kit, particularly for fishing for soft mouthed skimmers, F1s and smaller carp.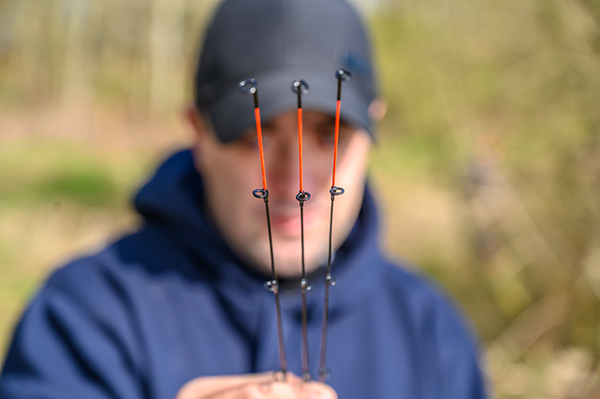 Soon after starting my session with the Xenos Advance rods, I was very impressed with the balance that Browning have struck, casting is a breeze – I was casting 60 yards on my long line with a 45g feeder, and there was so much more to be gained thanks to the fast recovery and power in the butt-section of the rod, but where the real magic is gained is blending that, with a stunning fish playing action, a rare mix, that really does give these rods star-quality at their mid-range price point.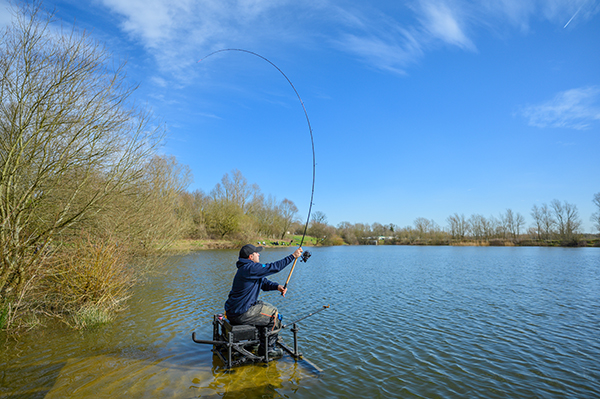 Feature-wise the Xenos Advance range is littered with quality, built on a high quality 40-ton carbon blank with minimal large-eyed guides throughout which really help with the overall recovery of the rod on the cast, this is also carried through to the quiver tips which feature large guides, perfect for fishing at distance or with shock leaders.
Each rod comes with three tips ranging from 1-3oz across the range.
Cosmetically they are very pleasing too, with a unique handle design which is comfortable in the hand and finished with a stunning carbon effect screw-down section, the rest of the handle is cork with an EVA grip section at the bottom which is great when you're looking to put more into the cast. Of course, there are the little things too, a fold-down keeper ring for safe storage of your rigs is a nice touch and the overall look is timeless!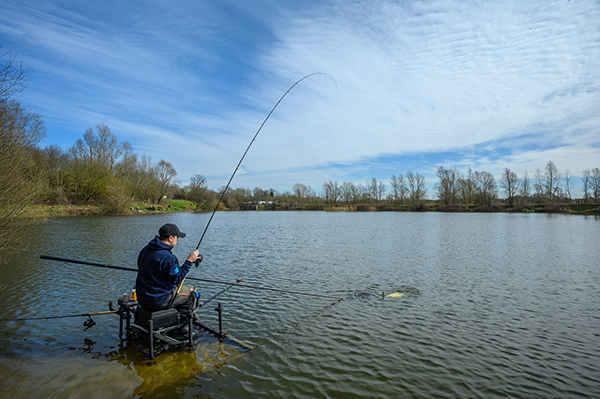 After a short while, I started to get a few indications on my long line and a proper pull wasn't long in coming. Picking up the rod a forgiving battle curve was taken up as my first carp of the day was heading for the net – small carp are notorious for hook pulls and this is magnified if your rod choice isn't right, from the moment I hooked these fish I never felt I was going to lose anything such was the forgiving nature, again – impressive for a mid-to-long range rod.
With plenty of fish falling to the long line, I was keen to see if I could catch a few fish on the cage feeder at 25m using the 3.3m rod, this line never really got going, but I did manage to catch a couple of bream on this line and my thoughts on this rod being perfect for fish like skimmers and bream were confirmed! The super-soft action absorbs every head shake and is a real pleasure to use.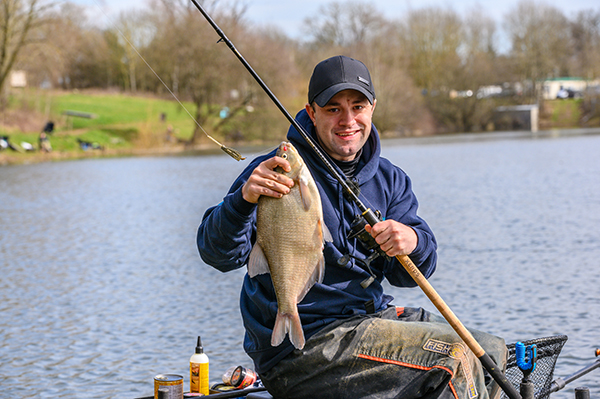 Overall, I was very impressed with the Xenos Advance feeder rod range and would highly recommend checking them out if you're on the look-out for a rod that 'does a bit of everything' at a price that won't leave permanent damage to your bank account. Browning's claim of a truly versatile collection of rods is correct and they're easily worth their price tag. Check them out in your local Browning stockist, you won't be disappointed.