Feeder Essentials: Daiwa N'ZON Method Feeders and Moulds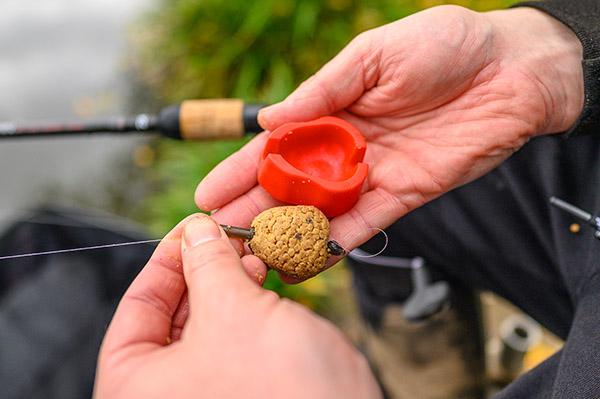 NO MADNESS IN THESE METHODS
Out of all the feeder essentials it stands to reason that the most essential is… feeders. These new N'ZON Method feeders from Daiwa certainly apply all of the tackle giant's usual refinery to come up with a range of feeders that certainly hit the spot.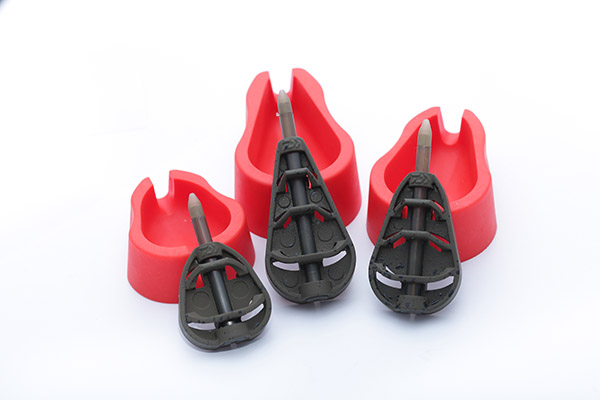 Made of lead free zinc alloy with an easy grip, camo splash rubberised dark olive paint finish, the N'ZON feeders are designed to provide accurate bait delivery whatever the range you're fishing.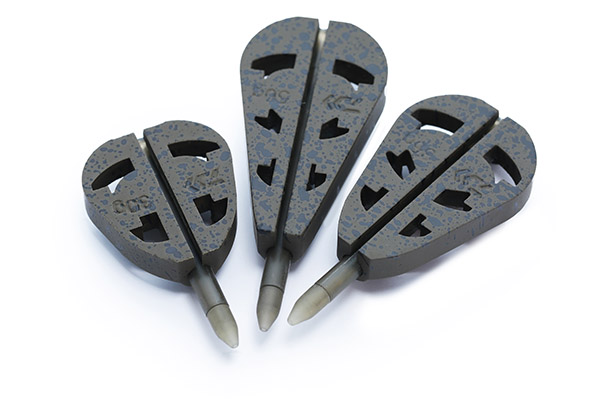 The unobtrusive, almost 'soft-feel' finish is more durable to last longer and helps with bait release. It might even mean that the metal feeders 'chink' less when touching down on a gravel bottom, potentially putting wary fish off investigating – something that many big carp anglers are aware of with the often complicated hardware on their hooks and rigs. Food for thought?
The aerodynamics of the feeders make for easy casting, with the rounded 'butt end' shape staying the same on all three sizes of feeders to cut through the air on the cast, with only the length changing, meaning the larger models have a long, sleek look to them while the small feeders have a more squat appearance.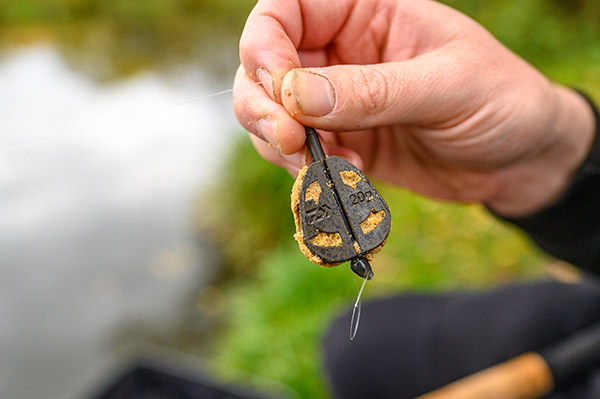 The 'walls' of the feeders protrude only slightly above the decks while the carefully shaped ribs – three on the large and medium and two on the small – securely cradle the hook bait and feed pellets or groundbait when the feeders are loaded, which is an easy process when using the non-stick moulds. These are flexible enough to allow the feeders to be easily popped out with a gentle press of the thumb on the soft back of the mould.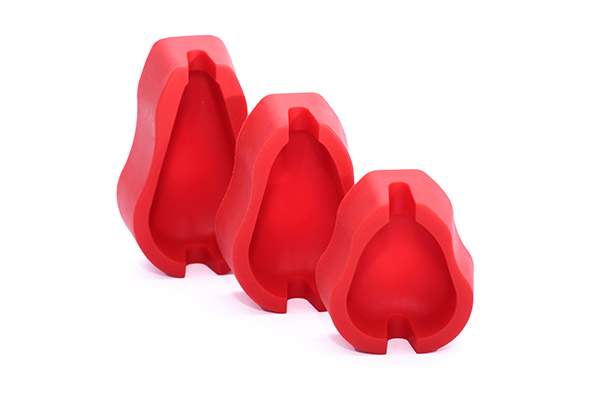 The Easy Change System (ECS) features a tube and cap through which the main line is threaded and connected to the bead or feeder link swivel of your choice and the feeders slide on to the tube, enabling the easy switching between different weights and sizes without dismantling the rig. There is no elasticated option for the N'ZON feeders so they will comply with all fishery rules about non-fixed feeders.
Sizes
Small 20g, 30g
Medium 25g, 35g, 45g
Large 35g, 50g, 65g
RRP £2.99
Moulds Small, Medium, Large
RRP: £1.99