Feeder Essentials: Matrix Ethos XR-C Feeder Rods.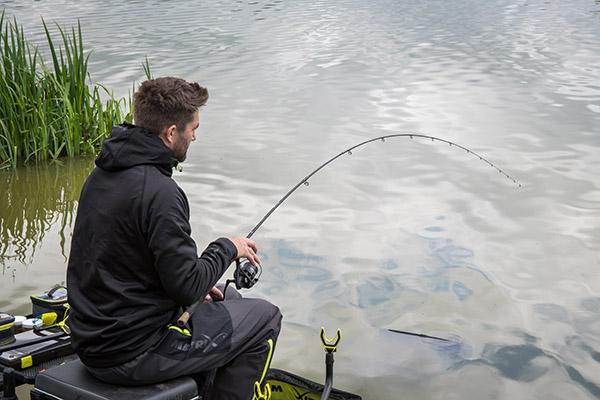 Commercial Success
Give yourself a head-start in matches with these Ethos XR-C feeder rods from Matrix.
The superb range of Ethos XR-C Feeder rods have been designed by the experts at Matrix specifically for feeder fishing on just about any commercial venue.
Developed and thoroughly tested with the help of a team of consultants including commercial experts Shaun Little, Mark Pollard and Jamie Hughes, they are the perfect tools for Method or pellet feeder fishing for all sizes of match carp, from small F1s all the way up to specimens into double figures.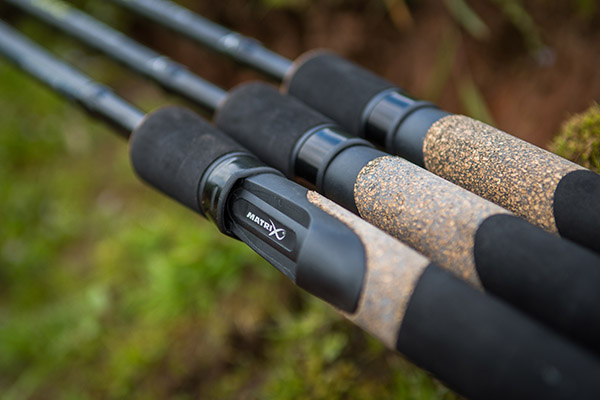 The high quality, super-slim carbon blanks are lightweight but strong, with a lovely powerful, progressive action that's ideal for casting all sizes of Method, pellet or maggot feeders on commercial fisheries while retaining a perfect fish playing action for fish of all sizes.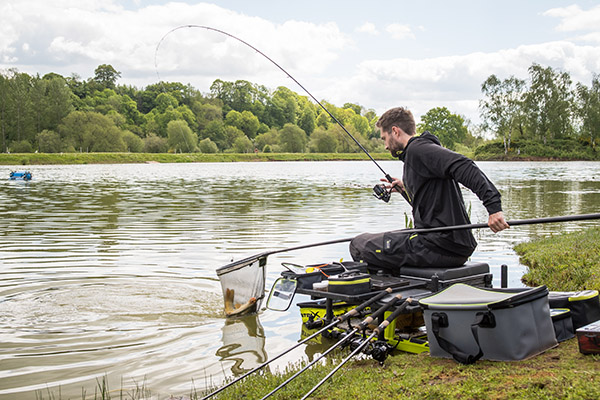 There's a lovely sensitivity at the tip for those last minute fishy lunges on the way to the net but with plenty of power in reserve in the butt section if you really need to bully that big carp away from the nearside snags.
Available in three popular lengths of 9ft, 10ft and 11ft and with maximum suggested casting weights of 40g, 50g and 60g respectively, these rods will cover everything, from a short chuck with a mini feeder on narrow snake lakes to putting a Method or Hybrid feeder out a good long distance on bigger waters such as Barston or Larford, right up to the point where the distance feeder rods need to come out of the bag.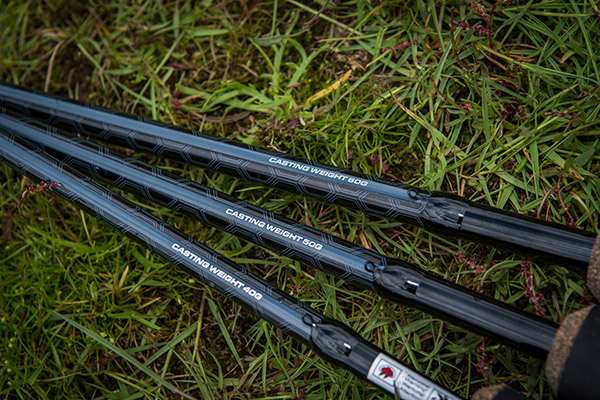 In other words, for the majority of commercial match anglers they will cover most situations without blinking. The blanks are furnished with premium oversized XQG SG guides throughout for the perfect passage of line on the cast, and the reel fits securely and comfortably on a durable rubber cork and EVA composite handle that provides good grip whatever the weather.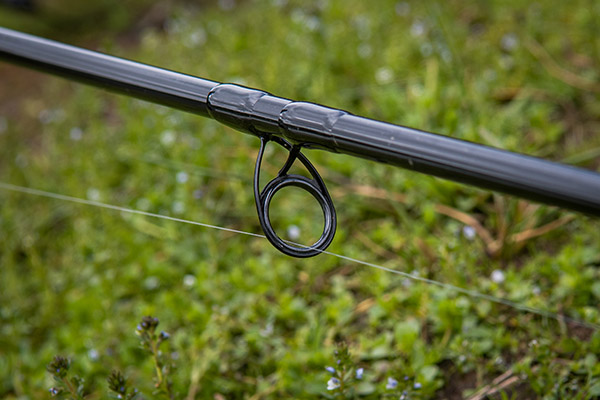 Each rod is supplied with two carbon tips in 1.5oz and 2oz strengths, while spare tips are available for the clumsy among us or if you want to use a lighter 1oz version. A nice touch is the minimal amount of colour indication painted on each tip. There's no real need for inches of the stuff, a centimetre or so does the job just as well.
In two-piece construction these rods are designed to break down equally at lengths of 9ft-141cm, 10ft-156cm and 11ft-171cm for ease of carrying in ready rod bags and are supplied in a premium storage bag.
RRP: 9ft £129.99, 10ft £139.99, 11ft £159.99 Spare tips £19.99