Fishing To Win!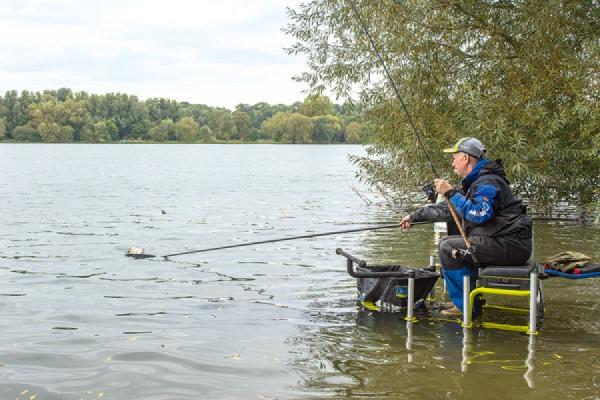 Mark Pollard reflects on a very successful trip to the Emerald Isle, and recounts his lessons learnt…
The Irish festival scene has seen a huge rise in popularity in the past few years and in turn winning over on the Emerald Isle is becoming increasingly difficult. Well, that's the case for most, although if you're a certain Mark Pollard it seems that winning in Ireland is about as easy as getting your hands on a pint of Guinness!
We joined him on his return from another successful visit to Ireland, where he managed to frame in five out of five festivals!
Fish To Win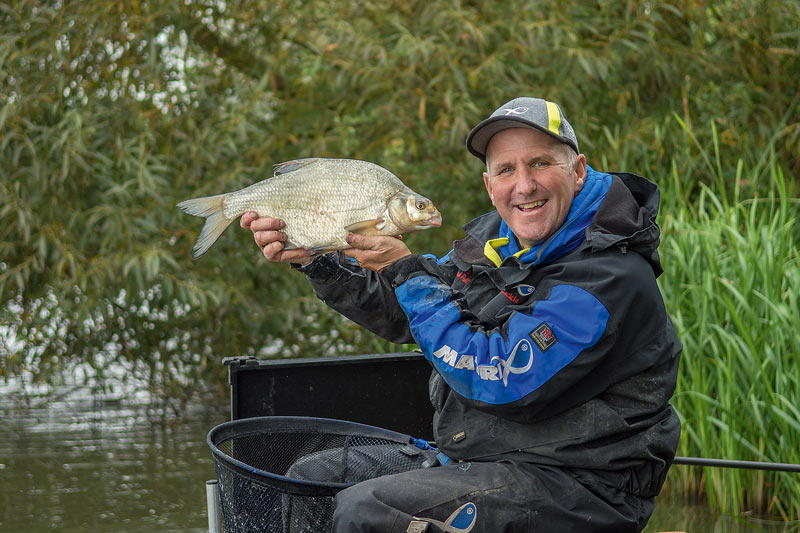 A festival-winning fish? Redworms and maggot was a great hook bait for skimmers!
I would say the most important nugget of advice I could give to anyone visiting Ireland and who wants to do well is be positive. The fishing in Ireland when I was last there (for a full five weeks in September), was the best I've ever known it and with such good fishing on offer you have to make the most of it.
Fishing for skimmers and roach in the UK may be about fine lines and small hooks but for feeder fishing the past few weeks I've been using 0.14mm main line and a size 14 or 16 hook!
You also have to be quite focused on what your target weight is. On the harder sections when you only need 4 to 6kg then catching roach is a good idea and a positive pole approach can work. On sections where 10 to 15kg plus is winning then you have to go into the matches looking to catch these bigger weights; yes you can have a great day catching 8kg on the pole, but the glory lies in finding the skimmers and hybrids.
Get Your Feeding Right
The past few weeks I've felt that on the whole I've got my feeding right. I use the same tried and tested mix for every match, which consists of two parts Frenzied Hempseed groundbait, two parts Silver X Roach Original and one part brown crumb. I feel that it's the perfect mix for both the pole and feeder, and having just one mix that you know works helps to keep things simple and allows you to concentrate on the more important aspects of your match.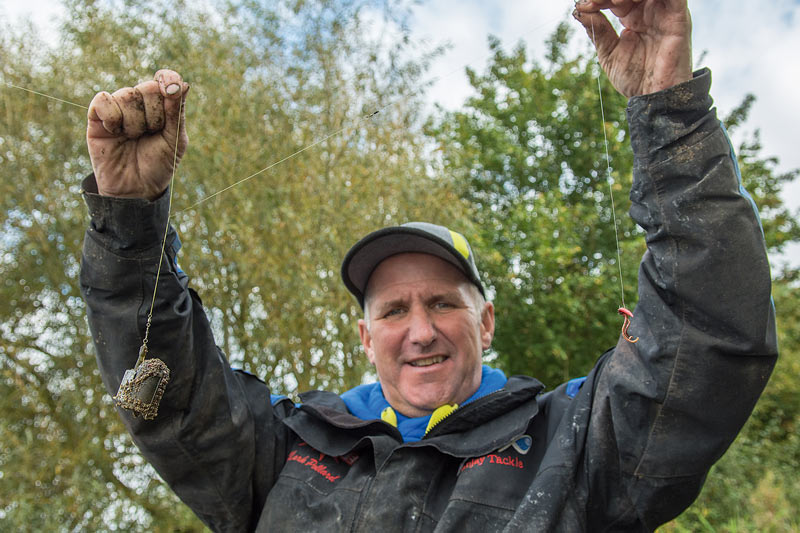 Hybrids love a slow-falling bait, so fishing a long tail offers perfect presentation.


Key baits are always maggots, casters and worms, especially redworms. I use dendrabaenas for chopping but I don't think redworms can be bettered for a hook bait. The biggest problem in Ireland can be eels – they don't count! They love worms and by introducing just a small amount of worm and a lot of casters I found that I had far less of a problem with them this year.
Another great trick I've used when hybrids have been the target is to introduce crushed casters through the feeder. Not only does this give off all of the attractants but it also creates a nice cloud as the feeder falls through the water.
Exposing Your Tackle
One thing you will find with Irish festivals, especially when you go over there for a few weeks, is that any weaknesses in your tackle will soon get found out either by the harsh weather or the constant use.
As you're fishing from the water a lot of the time you need a solid box and everything to hand so you're not constantly wading back to the shore.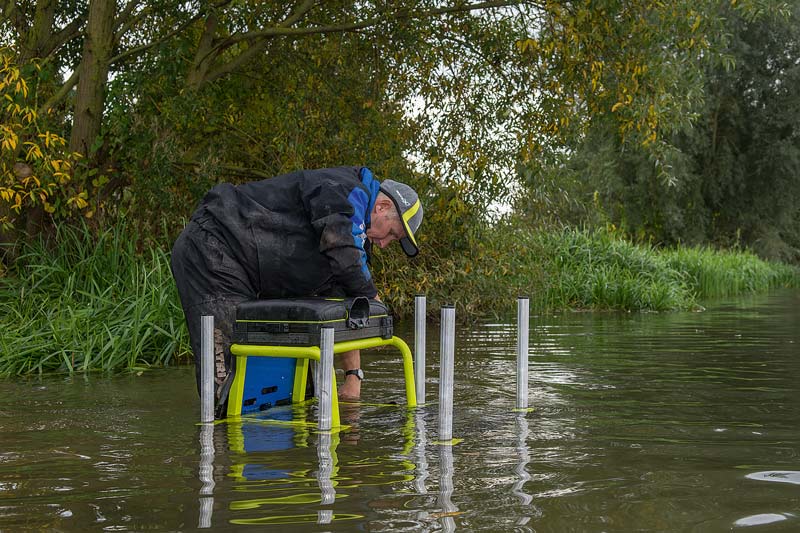 Rods and reels take a lot of abuse and I've spent the last five weeks fishing five days a week using a Horizon S-Class rod coupled with an Aquos 5000 reel and it's been the perfect combination. Even with a horrendous headwind I could use the power of the rod to punch out the feeder and still hit my clip every time. The majority of the fishing I've done in Ireland this year has been at around 45 metres and having the correct tackle, casting action and ensuring you can comfortably and accurately hit the same spot cast after cast is really important if you want to build up a swim of confidently feeding fish.
Braid is a must for feeder fishing in Ireland as some of the bites can be very tentative; as braid has no stretch bites are shown direct on the tip and allow instant contact with the fish. My reels are all loaded with 0.10mm Submerge Braid to which I attach a leader of 10lb Carpmaster mono. I set up a couple of rods for each match and use the distance measuring sticks to ensure they're both fished at exactly the same range.
Feeder choice is also really important, and the main feeders I've used this year are small cage feeders, for tough days when I don't feel I should introduce much bait, and dome cage feeders. These allow me to not only bait up really quickly with one hand but also pack the feeder full of casters and just a small plug of groundbait. I've switched between a small and medium in 30g and 40g and this has covered 95 per cent of my feeder fishing.
The final aspect of my feeder fishing that has really helped to put more fish in my net has been fishing with a long tail. I've been starting with a hooklength of 24 inches but this has been increased to nearly double that length when the hybrids have been difficult to catch. Used in conjunction with three floating maggots you can get a very slow fall of your bait and many a hybrid has been nailed in the past few weeks on this tactic.
Be Versatile
Keeping an open mind while I've been in Ireland has really helped me produce good results on the harder days. One tactic in particular that has helped me do well is the waggler. Now this is something a lot of people ignore but on its day it's hard to beat.
On the World Pairs I actually had a weight of over 20kg to win the section and it was all taken on the waggler. I won't mention the angler who was at the next peg but he's also part of the Matrix team and brilliantly went on to win the event!
My setup usually incorporates an insert waggler, 0.12mm hooklength to a size 16 hook with a bunch of maggots and I either feed casters or small balls of soft groundbait.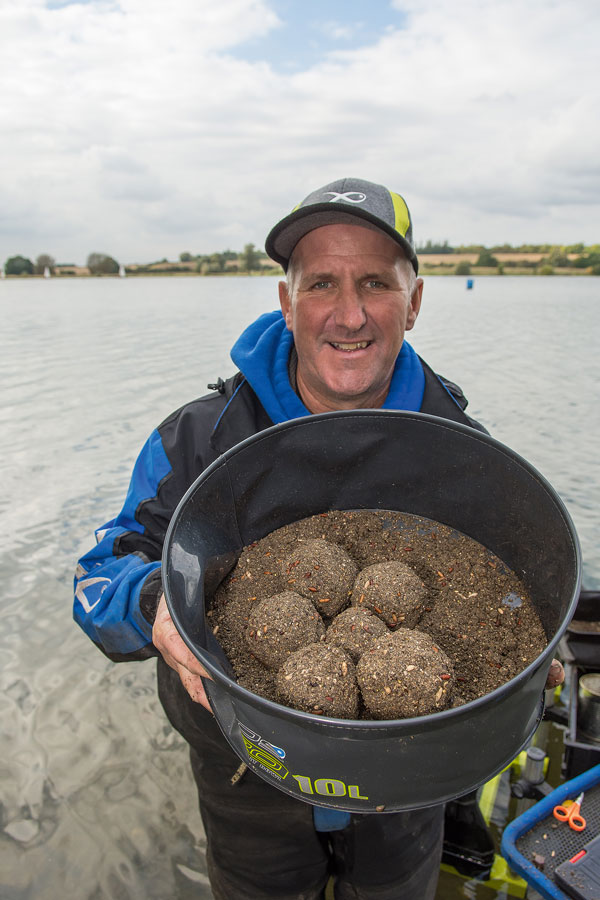 It's also not all about rod-and-line work. As I mentioned, some days you just have to get your head down and do a weight on the pole. This can be really enjoyable, again positive tactics are a must. I like to cup in around five to six balls packed with feed and I will use 2 to 3g rigs to get the bait down quickly to fish over them. A solid No6 elastic through three sections is all I ever use and enables me to swing most fish and speed up my catch rate.
Although these are tactics, tackle and baits I've used in Ireland this year they also work on a vast majority of natural waters here in the UK, so even if you're not tempted to have a taste of the fishing overseas then by adopting some of the ideas I've mentioned you can be sure to put more fish in your net.
Like what you see?

Or buy a single issue