Less Is More - N'ZON Super Slim Feeder Rods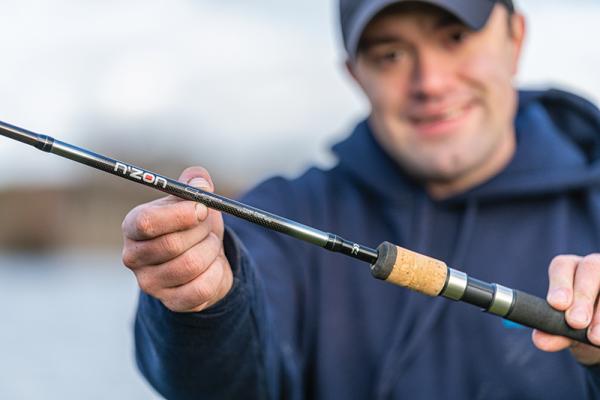 With the ever-rising cost of living pinching the disposable income that most of us use to keep ourselves furnished in fishing tackle to breaking point, finding a rod that is perfect for the application you require, without costing the earth, is no easy task!
Daiwa's N'ZON range has been bridging the gap between value for money and high performance for several years now and for 2023, it has launched its best ever rods under the N'ZON banner with the Super Slim rod range; this comprises nine different feeder rods from 9 to 13ft in length, which have all bases covered from commercial bagging to big natural venues, and the best bit – the most expensive model comes in with a RRP of just £124.99!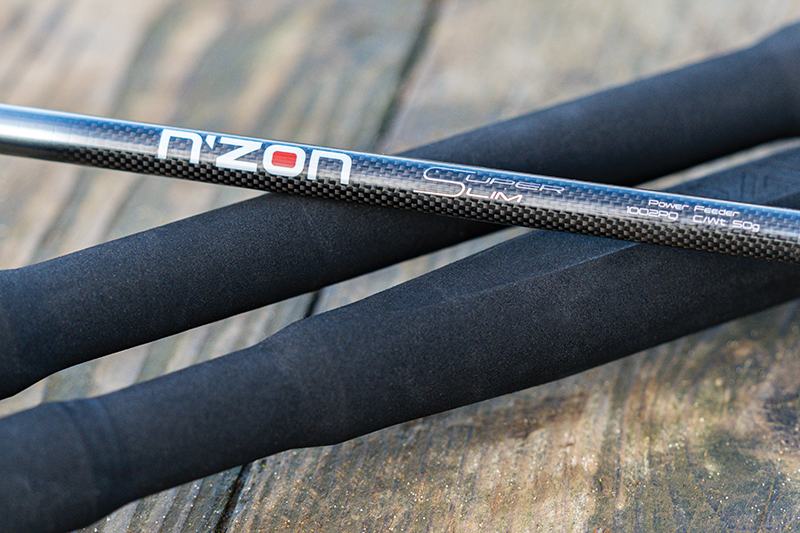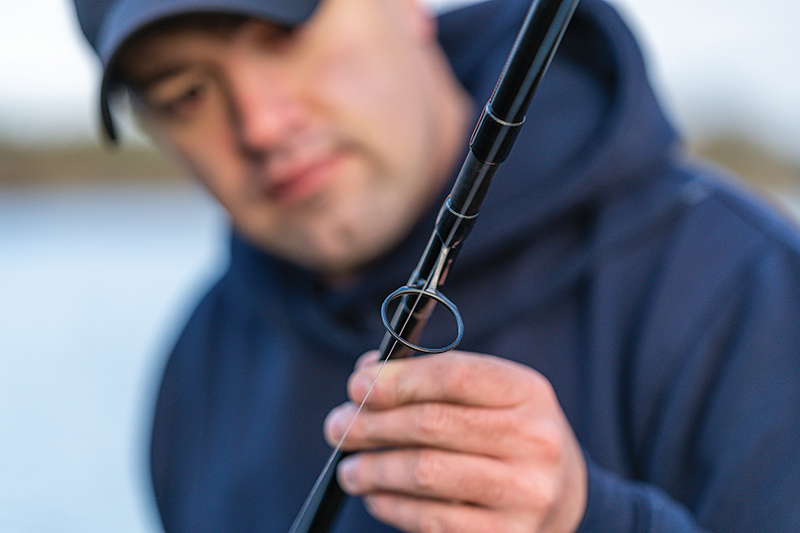 Replacing the N'ZON S Series rods the brand new N'ZON Super Slim rod range is an impressive 8.5 per cent slimmer on average across the different models in the range than the previous S series rods making them extremely attractive to the eye with a crisper action to boot.
To achieve the 'Super Slim' look that gives the range its name, Daiwa has used HMC+ high modulus plus carbon, which enables the rods to achieve incredible casting capabilities while retaining a stunning fish playing action and of course, that sleek, slim, blank, which looks superb!
All the rods include SeaGuide D ring guides, which are minimal in design, cutting weight, improving the responsiveness of the rod and increasing distances that can be achieved on the cast. Daiwa has also paid a lot of attention to the handle design on the N'ZON Super Slims with an attractive cork/EVA Armlock design that is very comfortable, and included a couple of notches in the handle, which make locking the rod in with butt rests all the more secure, a great feature that I don't believe has been done before.
All the rods are supplied with two corresponding quivertips to ensure that each rod is well balanced to the job it was designed for and after having a waggle with all of the models in the range, balance is exactly what has been achieved with the N'ZON Super Slims!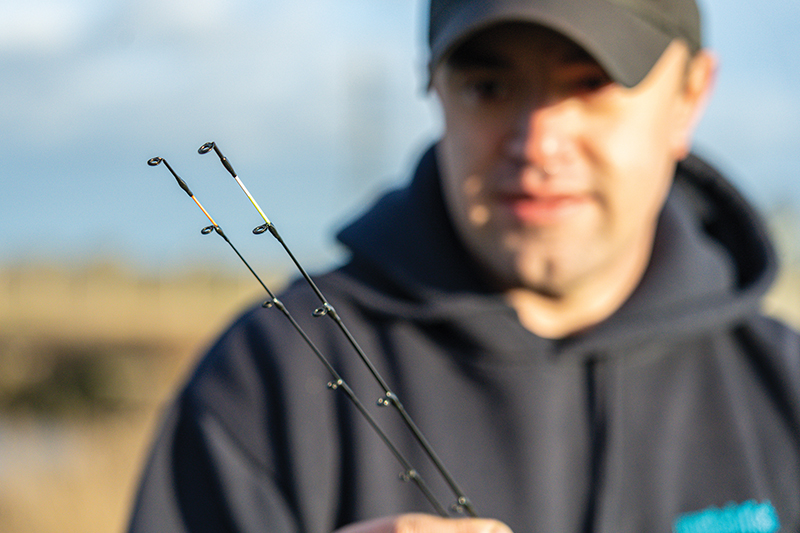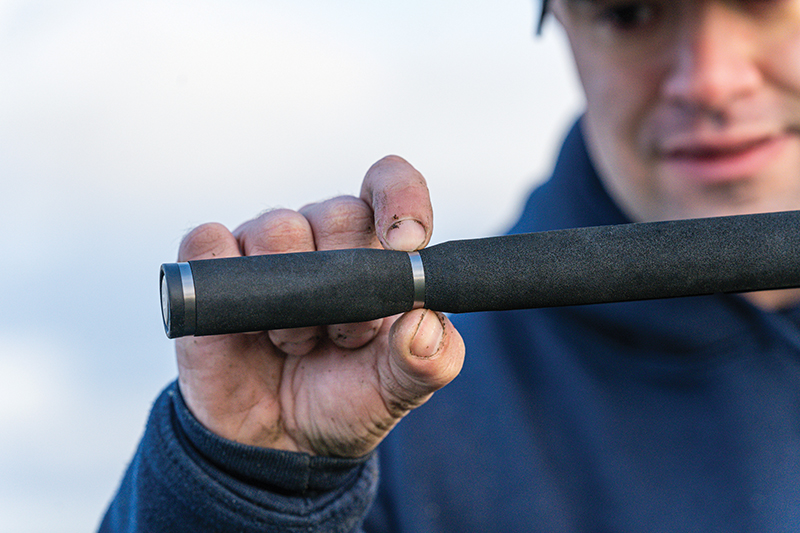 To give the rods a bit of a workout and to see how they performed in a fishing situation with a decent cast needed, I rigged up the 13ft Feeder model to see what this rod could do. There are shorter models, lighter models and even power versions in this range so whatever venue you're going to be fishing, there is a rod to suit.
After attaching an N'ZON Method feeder and a hooklength – technical, I know! – I was fishing; the first cast sailed out to my spot with absolute ease and the rod had so much more to give in terms of distance.
To see what it could do, I clipped this model up at 80 metres and gave it a moderate thump – after hitting the clip with ease it confirmed to me that this range will have distance work covered but I was interested to see how the playing action held out as there is often a sacrifice to be made!
The fishing was tough on the day, but after a while I managed to catch myself a lovely mirror, which gave me a good run for my money; the playing action was excellent, never at any stage did I feel like I had to lay off in fear of pulling the hook and the control the rod possesses is something beyond its price point – soft in the first third of the rod with progressive power makes it perfect for catching skimmers and carp alike.
Overall, the Daiwa N'ZON Super Slim range is hugely impressive, with a wide range of rods covering everything from short commercial chucks to big casts on larger venues and even rivers at an incredible price point. This is a range that may just be the perfect choice for many of you in 2023, check them out at your local Daiwa stockist now!
MODEL C/WT SECTIONS QUIVERS RRP
9ft 30g 2 1oz,1.5oz £84.99
10ft 40g 2 1oz,1.5oz £89.99
10ft 50g 2 1.5oz, 2oz £89.99
11ft 60g 2 1.5oz, 2oz £99.99
12ft 90g 2 2oz, 3oz £114.99
12ft 120g 3 2oz, 3oz £114.99
12ft 150g 3 2oz, 4oz £114.99
13ft 120g 3 2oz, 4oz £124.99
13ft 150g 3 3oz, 5oz £124.99
WEBSITE: www.daiwasports.co.uk