Match Fishing June 2021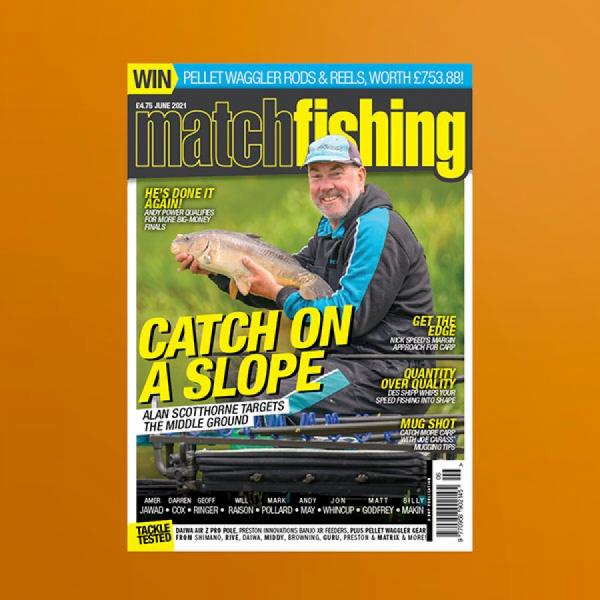 Five-time World Champion Alan Scotthorne is on the cover of the June issue as we join him at Hayfield Lakes where he shows us how to tackle fishing on the nearside slope, and after reading the feature you will be armed with all the info to give his tactics a good go yourself.
Elsewhere Des Shipp shares the knowledge he's gained over the years fishing for England as he faces a swim full of small fish, Nick Speed is fishing for lumps down the edge at Hallcroft and Mark Pollard pinpoints the two factors that are crucial for feeder fishing success on small commercials. Also in this issue Amer Jawad catches canal chub on the waggler, Darren Cox targets skimmers on the Grand Union, Will Raison fishes the Method feeder and there's loads more from Andy Power, Geoff Ringer, Andy May, Jon Whincup, Matt Godfrey and Joe Carass.
There's plenty of tackle on show as our new tackle tester Kristian Jones tests the new Air Z Pro from Daiwa, we look at some new feeders from Preston Innovations and have a selection of some of the best rod and reel combos for the pellet waggler.
We also have some of them to give away in a fantastic competition worth over £750!
WHAT'S HOT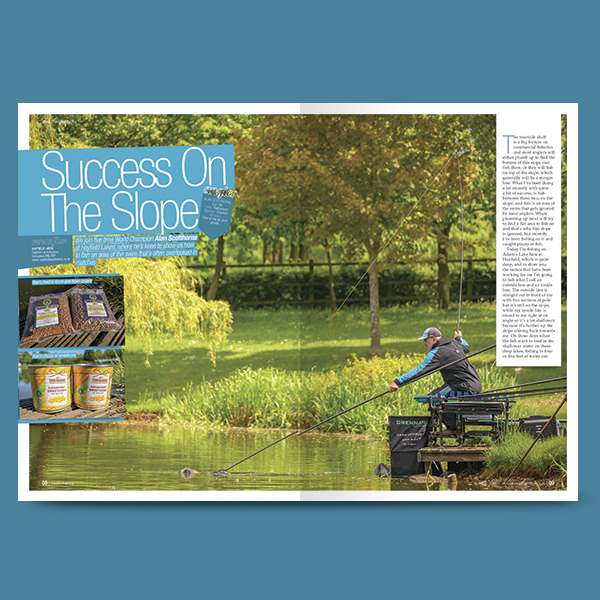 Success On The Slope
Alan Scotthorne demonstrates how to fish an area of the swim that's often overlooked in matches.
BUY Digital Issue | BUY Print Issue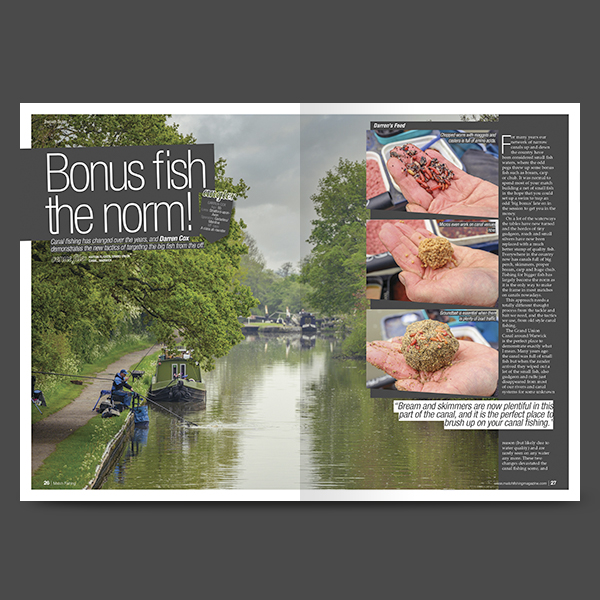 Bonus Fish The Norm
Canals are full of quality fish these days and Darren Cox shows you the tactics to get the most out of them.
BUY Digital Issue | BUY Print Issue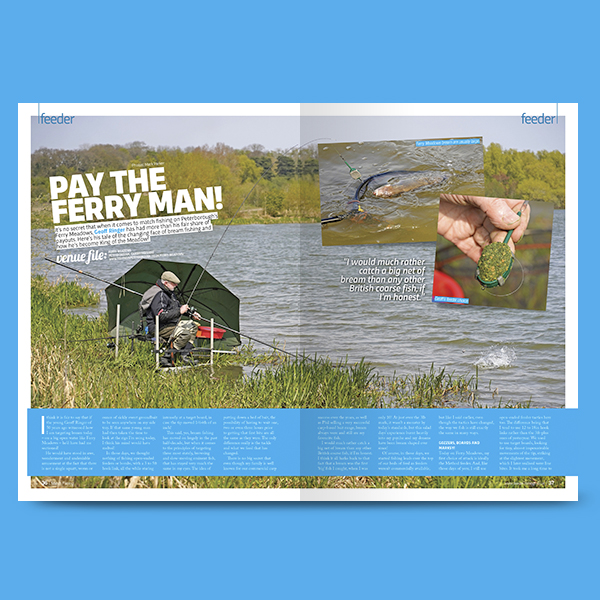 Pay The Ferry Man!
We join Geoff Ringer for a feeder session at Ferry Meadows where he talks about the changing face of bream fishing.
BUY Digital Issue | BUY Print Issue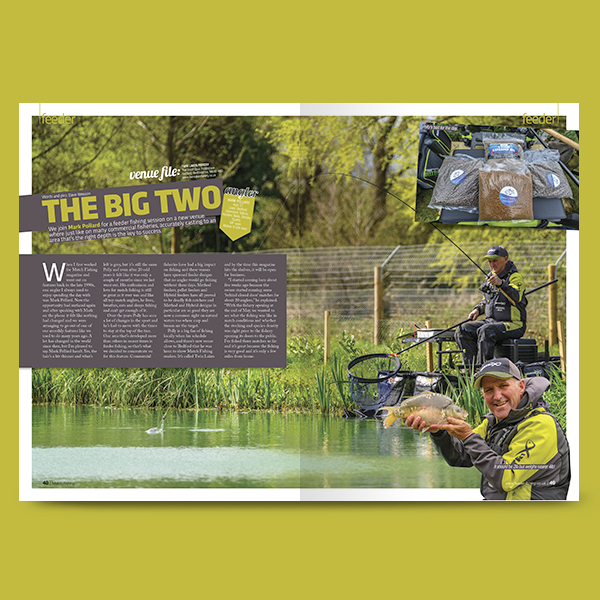 The Big Two
Two of the most important aspects of feeder fishing on commercials are accuracy and casting to the right depth, as Mark Pollard explains.
BUY Digital Issue | BUY Print Issue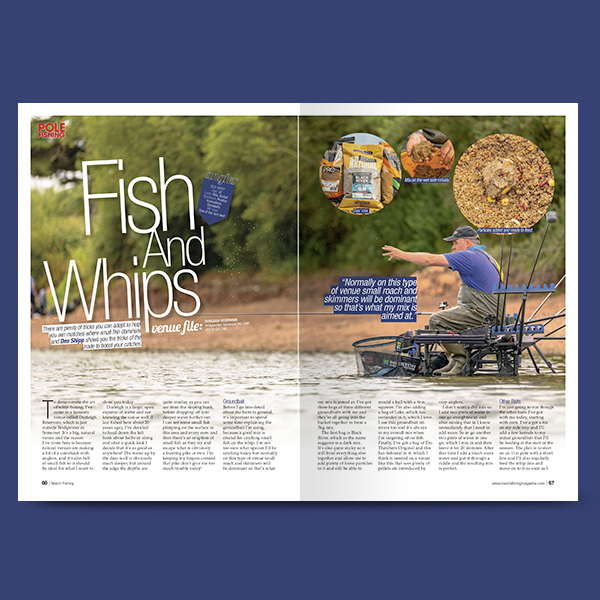 Fish And Whips
There are plenty of edges to help you win matches where small fish dominate and Des Shipp shows you the tricks of the trade to boost your catches.
BUY Digital Issue | BUY Print Issue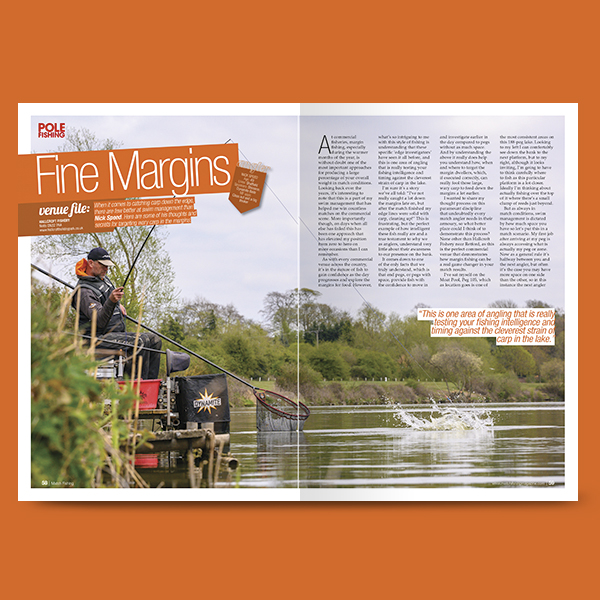 Fine Margins
When it comes to formulating a plan to catch carp down the edge there are few better than Nick Speed, who shares his thoughts and secrets.