Match Fishing September 2019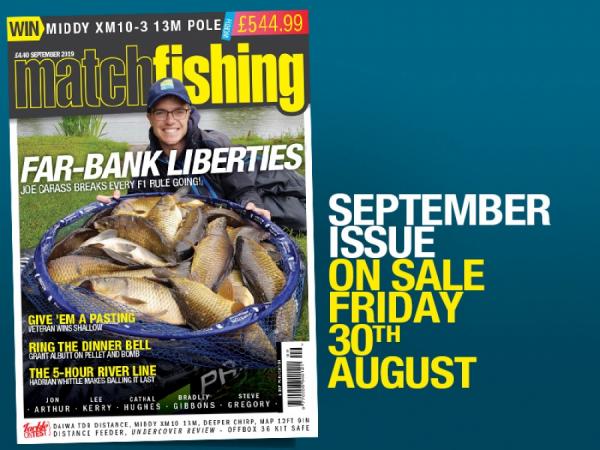 Digital Subscription – Print Subscription

Hadrian Whittle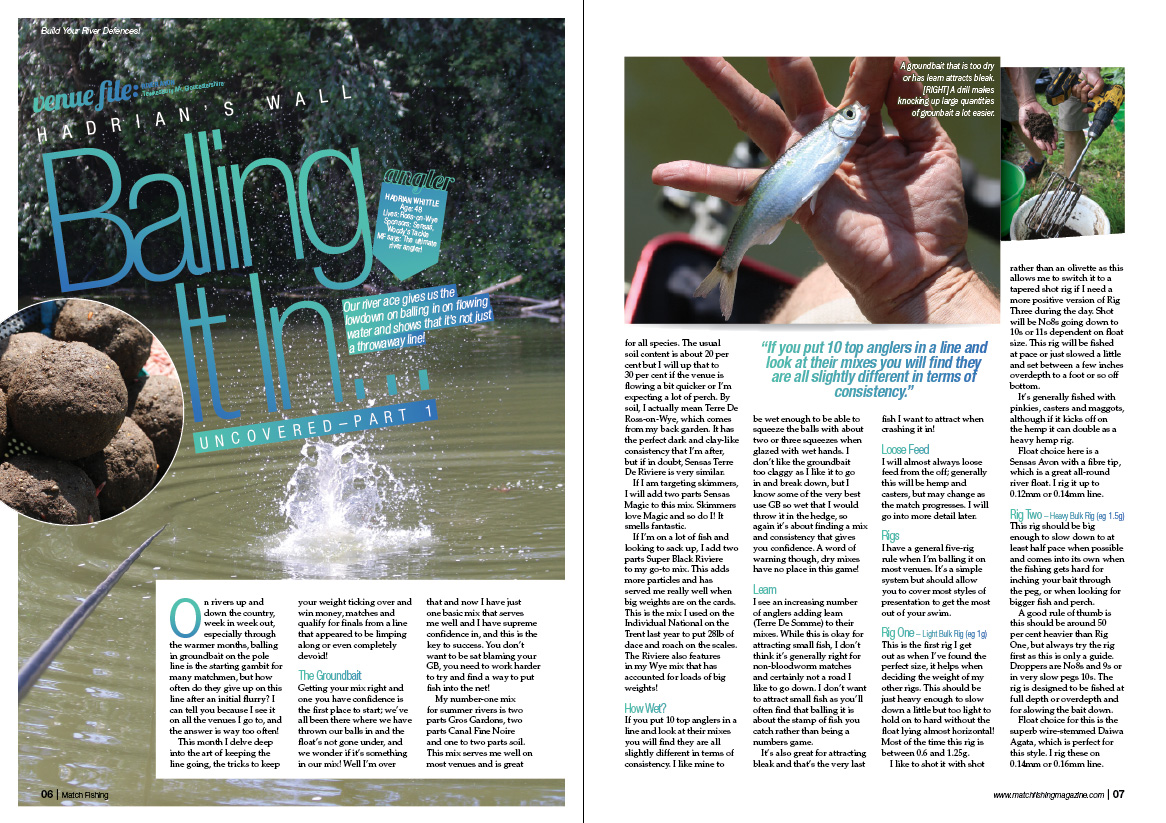 Our river ace gives us the lowdown on balling in on flowing water and shows that it's not just a throwaway line!
Grant Albutt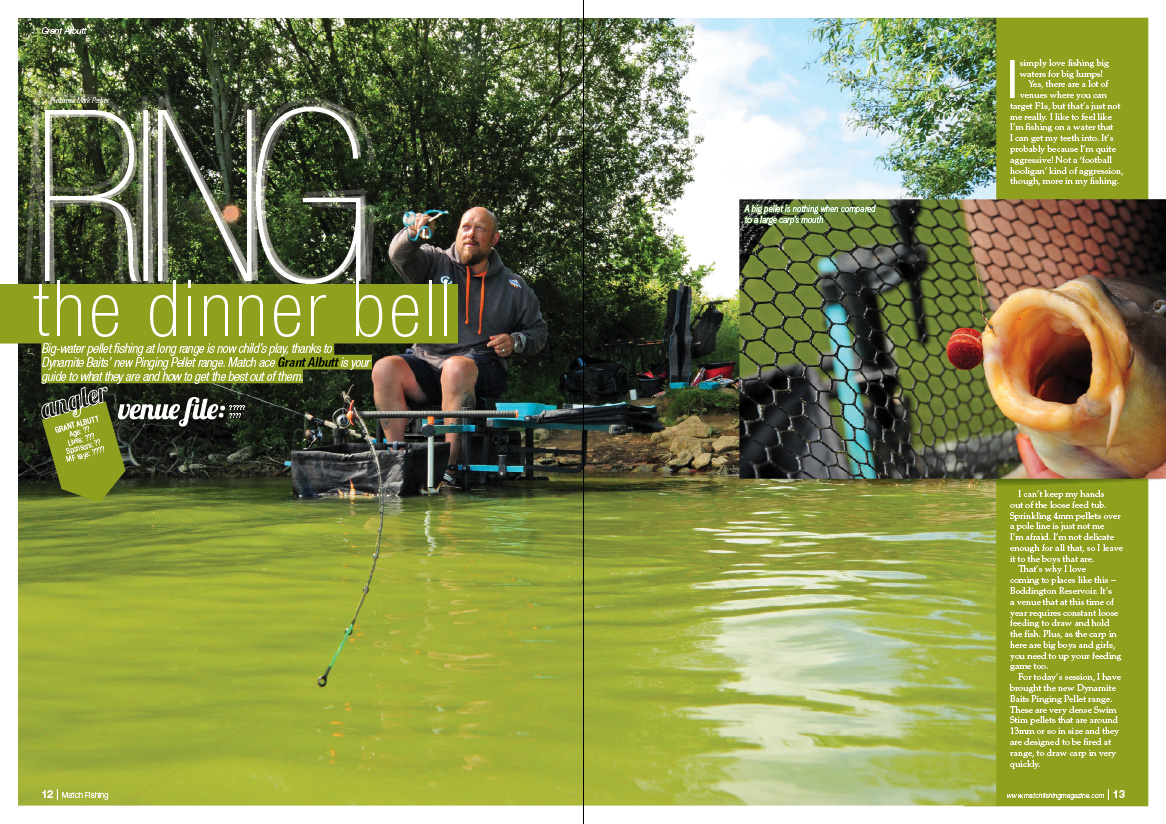 Big-water pellet fishing at long range is now child's play, thanks to Dynamite Baits' new Pinging Pellet range. Match ace Grant Albutt is your guide to what they are and how to get the best out of them.
Joe Carass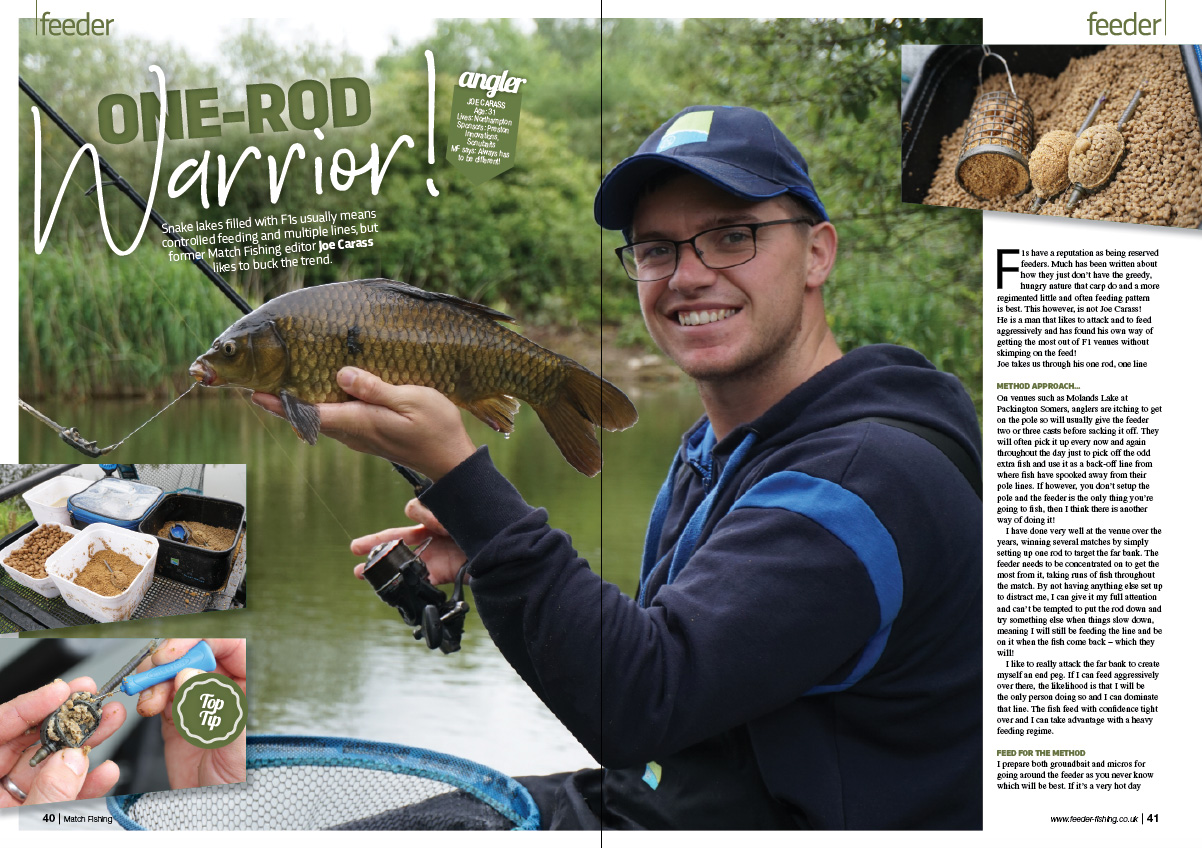 Snake lakes filled with F1s usually means controlled feeding and multiple lines, but former Match Fishing editor Joe Carass likes to buck the trend.
Lee Kerry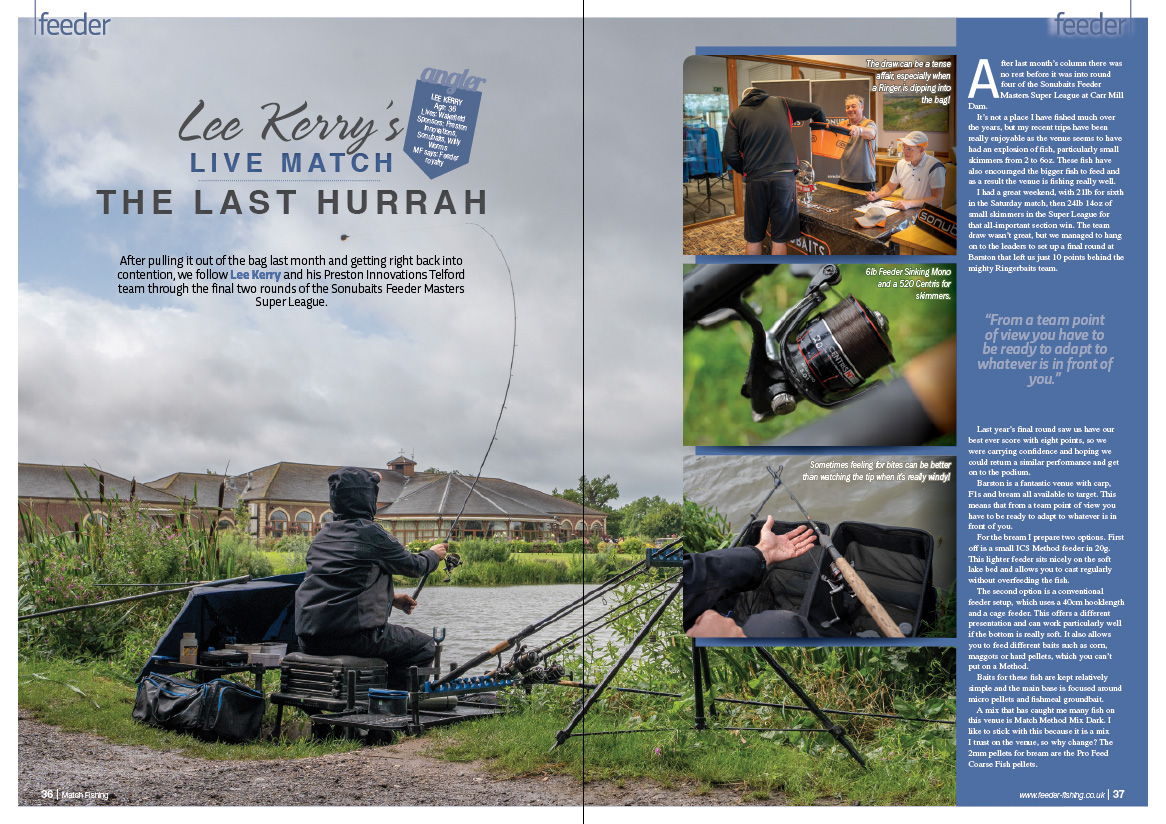 After pulling it out of the bag last month and getting right back into contention, we follow Lee and his Preston Innovations Telford team through the final two rounds of the Sonubaits Feeder Masters Super League.
MAP Dual 12ft 9in Distance Feeder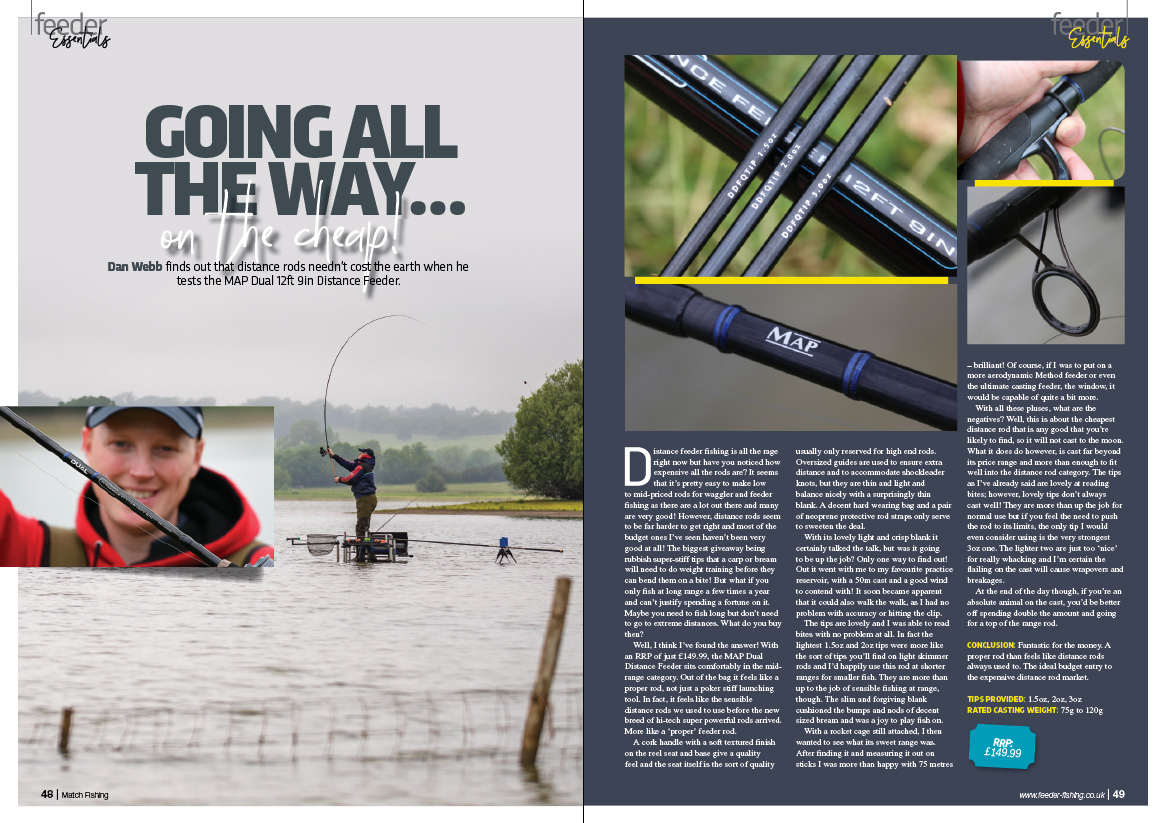 Dan Webb finds out that distance rods needn't cost the earth when he tests the MAP Dual 12ft 9in Distance Feeder.
Win: The budget pole angler's best friend!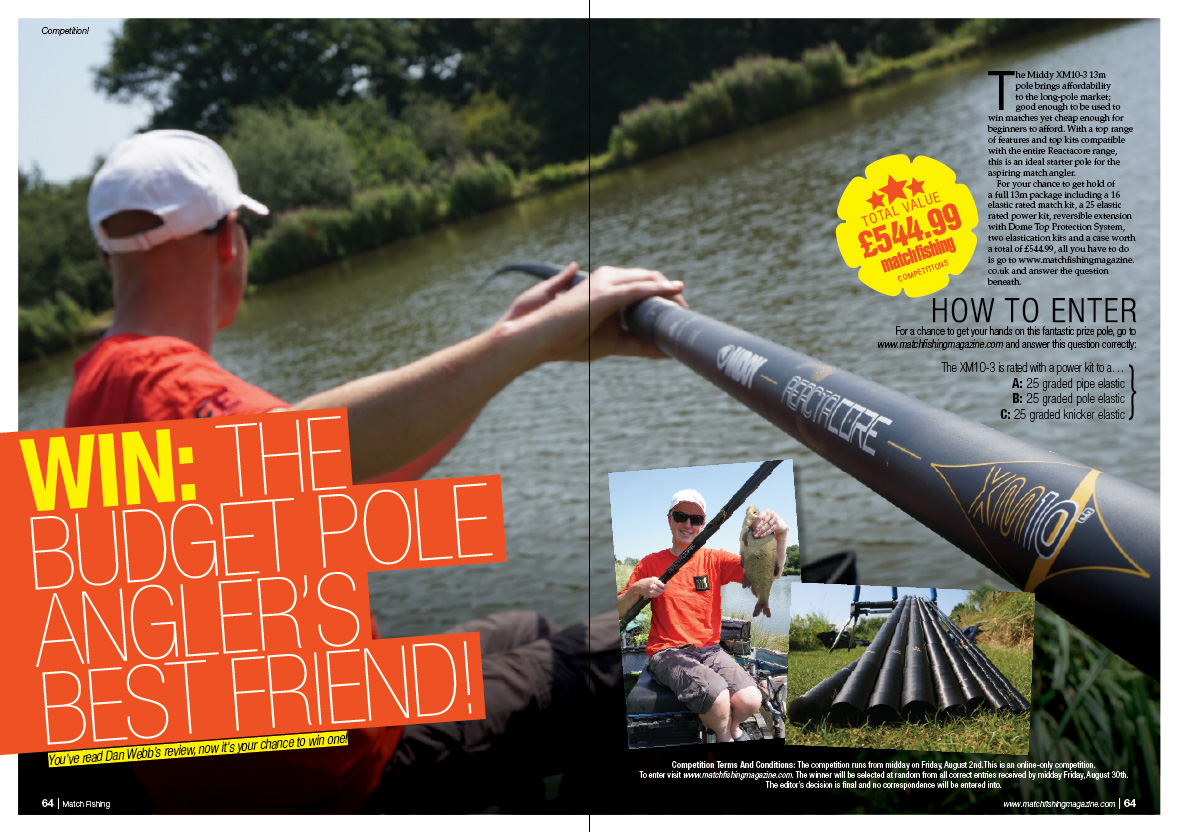 You've read Dan Webb's review, now it's your chance to win one!
Digital Subscription – Print Subscription