Mega Match Qualifier Results Coleman's Cottage, Essex, 22nd July 2017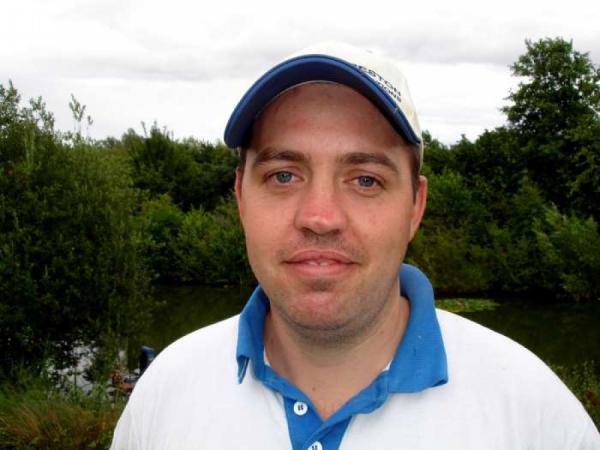 | | | |
| --- | --- | --- |
| Angler's Name | Weight (lbs/oz) | Peg # / Lake |
| Zac Brown (Preston Innovations / Sonu Baits) | 194-00-00 | 4 (Copse) |
| Les Wetton (Mosella UK) | 167-08-00 | 8C (Pathfield) |
| Craig Goldstraw (Middy / Bag 'Em Baits) | 156-12-00 | 1 (Woods) |
| Ben Townsend (Matrix / Spotted Fin) | 151-08-00 | 40 (Woods) |
| Reece Hearn (Matrix Image / Bag 'Em Baits) | 150-12-00 | 28 (Pathfield) |
| Ross Harold | 136-00-00 | 33 (Woods) |
| Richard Bond (Matrix Image) | 126-08-00 | 20 (Woods) |
| Jon Whincup (Frenzee) | 117-08-00 | 26 (Pathfield) |
The final Southern qualifier of the 2017 Maver Mega Match This campaign marked a return to Coleman's Cottage in Essex where fifty four (54) anglers lined the banks of Copse, Pathfield and Woods lakes. Anglers were given plenty of room on the day with the standard of sport and weights recorded being very good. Competing anglers needed in excess of 150lbs in order to grab a British Pole Championship qualification place. Conditions on the day were ideal with plenty of cloud cover coupled with a good breeze producing fourteen weights over 100lbs.
Winner on the day, and qualifying for his second big money Mega Match This final, was Preston Innovations rod, Zac Brown (Sonu Baits). Zac, who was crowned Match This Champion in 2013, drew peg 4 on Copse and opted to fish a method feeder to the island for the full five hours. Offering 2mm pellets with a dark mix, Zac found carp in numbers patrolling the island to weigh in a superb 194-00-00 with fish to 14lbs to put a decent amount of room between himself and the remainder of the field. Zac also qualifies for August's British Pole Championship final as a result.
Taking second place on the day was Mosella UK's Les Wetton. Les drew peg 8C on Pathfield and ended proceedings with 167-08-00. Les opted to fish paste over soft paste feed down his edge for most of the match to find mainly carp up to 11lbs with odd F1's. Les also qualifies for next month's British Pole Championship final.
Middy's Craig Goldstraw finished in third place securing an overall lake win from peg 1 on Woods. Having not fished the venue before, Craig decided to keep things simple and offered hard pellet long to his right to enjoy a frantic start with over 100lbs in the net after the first two hours! Unfortunately for Craig, his bites then dried up with only odd fish gracing his net for the remainder of the match to end the day with 156-12-00. Craig secured the last of the automatic British Pole Championship qualification places for his efforts.
Finishing close behind in fourth place was Ben Townsend (Matrix / Spotted Fin). Ben drew peg 40 on Woods and fished the short pole offering pellets and corn to find 151-08-00 of carp and F1's.
Fifth place on the day was taken by Reece Hearn (Matrix Image / Bag 'Em Baits). Reece drew peg 28 on Pathfield and found the majority of his fish down his edge to maggot over groundbait to weigh in 150-12-00.
British Pole Championship Qualifiers: Zac Brown, Les Wetton & Craig Goldstraw