Prepare For Winter With Frenzee!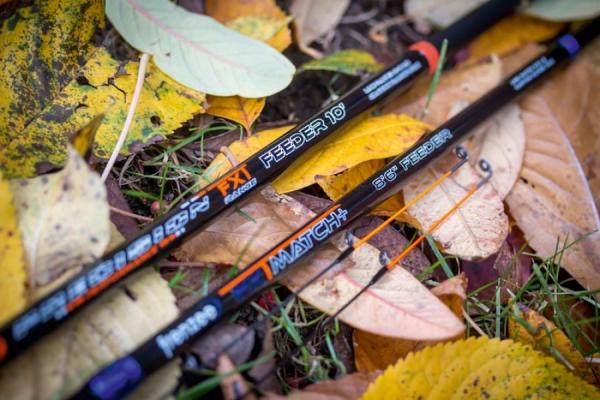 Prepare For Winter With Frenzee
Winter can be a tricky time for commercial fishing but Frenzee has some great kit to help make your next session a success.
The Swim Searchers
Carp and F1s will often back off into space throughout the winter and a great way to exploit that is by using a light bomb or feeder setup that allows you to search the area without causing too much disturbance.
Short rods come into their own in this situation. The 8ft 6in FXT Match+ is the perfect rod for those winter snake lakes and smaller intimate commercial lakes. The short length makes it comfortable to make even short overhead casts. Snake lakes can be very susceptible for fish backing into the gaps between anglers and a deadly tactic to eke out extra fish is a little bomb; the 8ft 6in length of this rod makes it perfect for winkling out those extra bonus fish.
Of course if you need to go a little further then a 10ft model would be more appropriate and the 10ft Precision FXT is ideal for those slightly larger commercials, and will cast a bomb up to 40 yards comfortably. The longer length is also ideal when a longer hooklength is used to fish popped-up baits on deeper commercials.
Play With Care!
Finding the fish in the winter is often the hardest part, so when you find them and hook a fish the last thing on your mind is losing it! A safety-first approach to playing these fish on rod-and-line tackle is key and that is where the PBS system on the FMR-MK2 reels comes in.
Of course they have a smooth and responsive drag and it is important to set that so that the fish can take line when it is needed. But it's also a good idea to implement the back wind and a lot of anglers actually prefer the total control offered by this.
PBS offers a great solution to this and actually allows the reel's back wind to be tensioned almost like a drag system. You can of course use this on its own, but combined with the drag you have a fish-playing system that will keep even light hook-holds in place.
The Bomb
Fishing the straight lead is by far the best way to search the swim. A nice light bomb is essential and the lighter the bomb that you can select the better. The Precision Multi Bombs are available in 10g, 15g, 24g and 30g.
The 10g and 15g options are ideal for those snake lakes we have already mentioned while the bigger bombs are perfect for larger and deeper waters.
A neat feature of these bombs is a small hole in the centre, which can hold just a few micros or even some groundbait. This means you can introduce a small amount of bait and attraction without the risk of overfeeding the swim.
Scale It
A key consideration is the strength of your terminal tackle and with the water clearing it is well worth scaling down your kit. On big lakes with big carp, of course 0.20mm hooklengths and size 12 or 10 hooks can be effective. But on small commercials 0.12mm or 0.14mm and size 16 to 20 hooks are far more successful.
The right hook is important and the 0814 eyed is the perfect fine hair-rigging hook for F1s and smaller carp. Their super-sharp point and wire gauge make them perfect for a single grain of corn, a 4mm or 6mm pellet or even a small 6mm piece of punched bread.