Catch the August issue of Match Fishing, on sale now!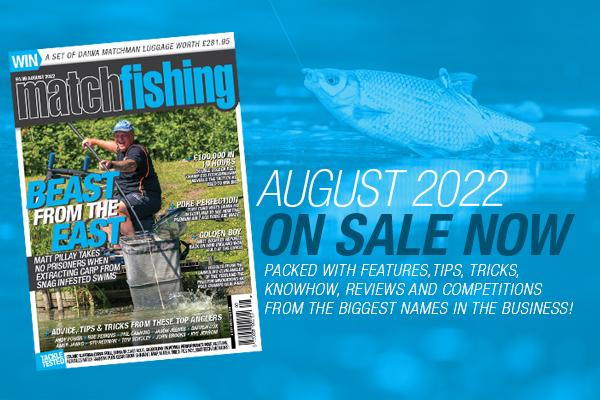 Matt Pillay features on the front cover of the August 2022 issue as he talks about his favourite style of fishing, catching carp near snags. This tactic isn't for the faint-hearted and Matt writes about the journey he's been on to finally perfect his setup and stack all the odds in his favour when he hooks a carp next to any type of snag.
Also in this issue, we join Stu Fotheringham on the Match Lake at Larford where he's sitting on the same peg he won last year's Golden Reel final from… and the £50,000 that went with it. Stu has fished in two Golden Reel finals now and he's won them both, so with this year's event only weeks away we thought it was a great opportunity to spend some time with Stu and see first-hand the tactics he's used to win £100,000.
For the tackle nuts out there, we've been to the Daiwa factory in Scotland to have an exclusive look at how the premium range of AIR Z AGS rods are made. Not only that though, Tony Curd was allowed to bring two rods back with him so we have an on-the-bank test too where he fished with the Air Z 11ft Pellet Waggler rod and the Air Z 12ft to 13ft Feeder rod and you need to see what he thought of those.
There's also plenty more top advice and tips from Andy Power, Rob Perkins, Phil Canning, Jason Jeenes, Tom Scholey, Amer Jawad, Stu Redman, Darren Cox, John Brooks, Matt Godfrey and Kye Jerrom.
Apart from the Daiwa AIR Z AGS rods, we've got plenty of other tackle in the New Gear section including a look at some new feeder rods from MAP, a new barrow from Westlake Match, a close look at the Colmic Superba Carpa pole and the Garbolino UK Power Performance pole, which we think will be a real hit with anglers who fish for carp on commercials.
Finally, you can win a full set of Daiwa Matchman luggage worth £281.95 in our latest competition.
EDITOR'S PICKS
TAMING OF THE BEASTS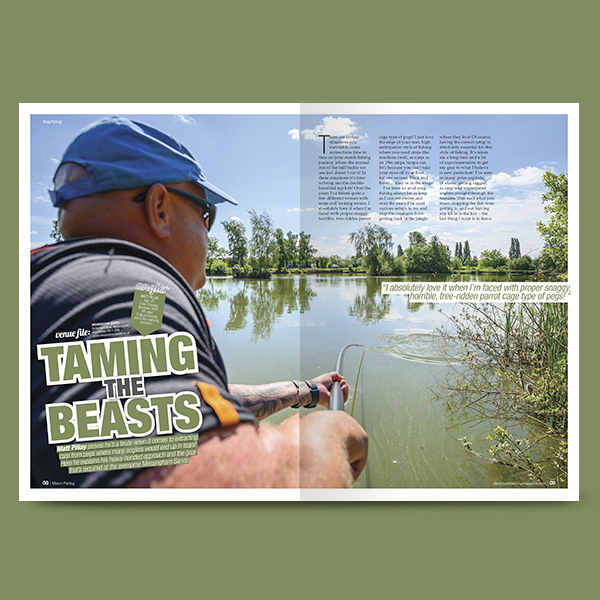 Matt Pillay proves he's a brute when it comes to extracting carp from pegs where many anglers would end up in tears! Here he explains his heavy-handed approach and the gear that's required at the awesome Messingham Sands.
A MATCH OF TWO HALVES – THE FIRST HALF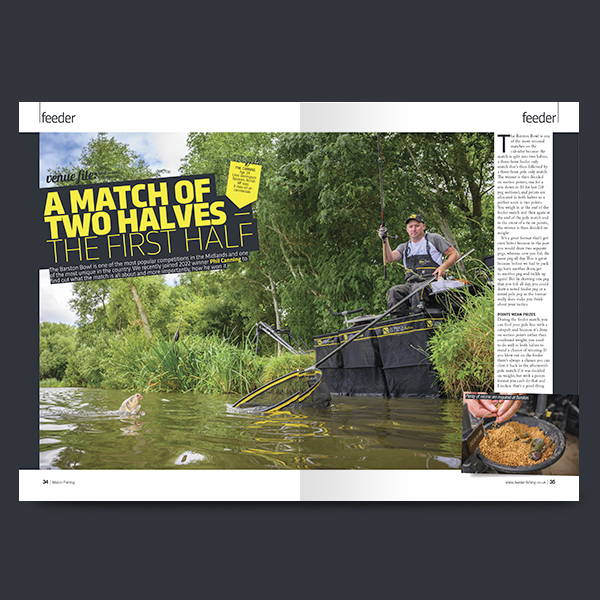 The Barston Bowl is one of the most popular competitions in the Midlands and one of the most unique in the country. We recently joined 2022 winner Phil Canning to find out what the match is all about and more importantly, how he won it.
£100,000 IN 10 HOURS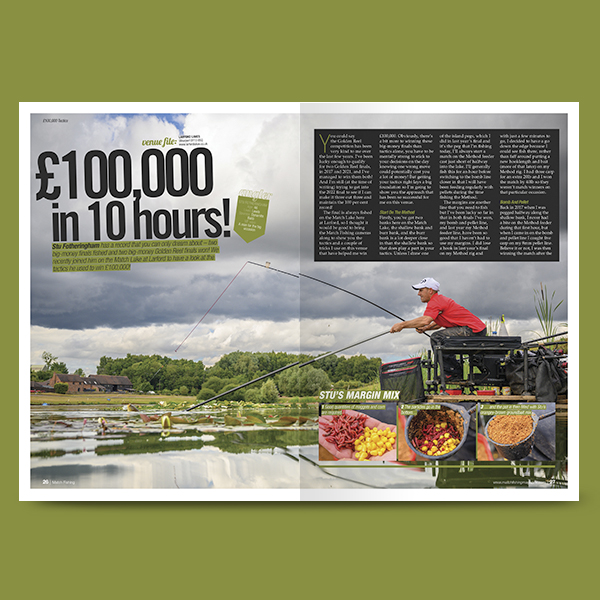 Stu Fotheringham has a record that you can only dream about, two big money finals fished and two big money Golden Reel finals won! We recently joined him on the Match Lake at Larford to have a look at the tactics he used to win £100,000!
MATT'S MONTH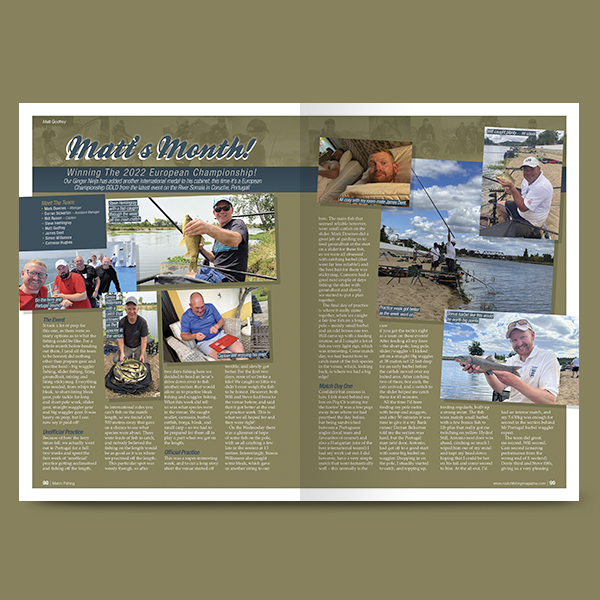 Matt Godfrey reports back on how he was a major part in the England team recently winning gold in the European Championships held in Portugal.
INTO SPACE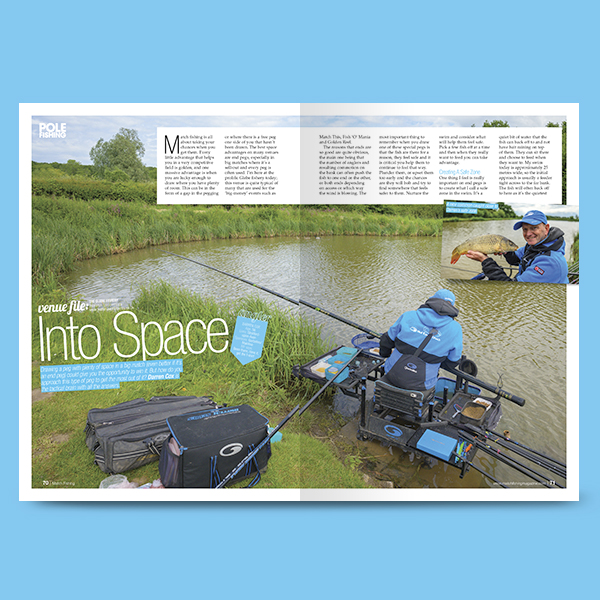 Drawing a peg with plenty of space in a big match (even better if it's an end peg) could give you the opportunity to win it. But how do you approach this type of peg to get the most out of it? Darren Cox is the tactical brain with all the answers.
UP CLOSE: DAIWA UK FACTORY VISIT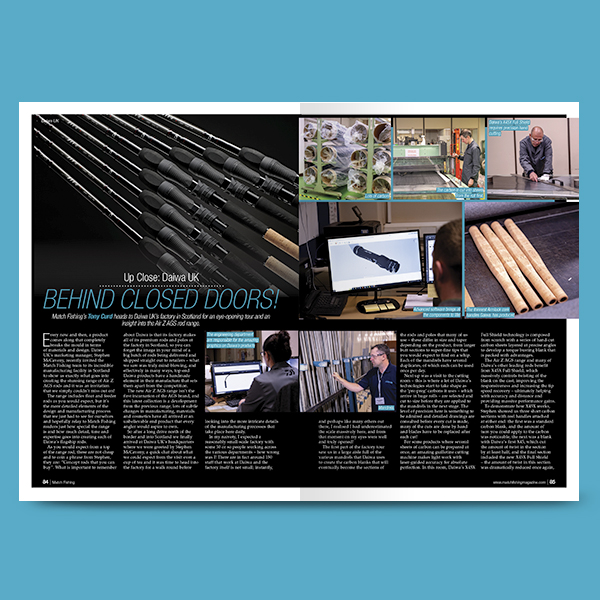 We recently visited Daiwa HQ in Scotland to see first-hand the time, effort, skill and quality that goes into making its new premium AIR Z rod range.