Catch the June issue of Match Fishing, on sale now!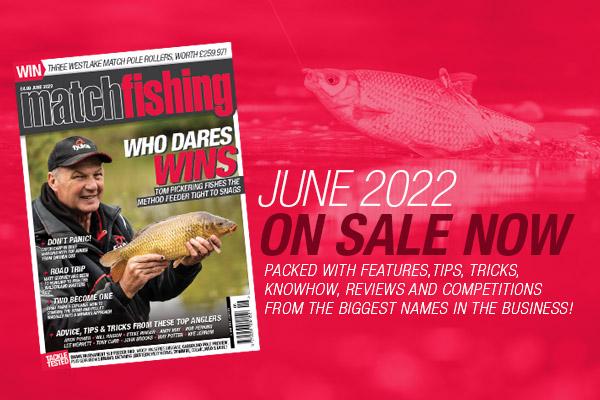 Former World Champion Tom Pickering has made it on to the front cover of the June issue and inside you can learn from the master on how to get carp out when you're fishing a feeder tight to snags.
How you play a fish as soon as it's hooked can often determine the outcome of the battle and Tommy has some great tips to help you with this.
Also inside the June issue you can read Andy Power's account of a match fishing month that most of us can only dream about. Andy puts so much effort into his fishing and living down in Somerset, he does as many miles (if not more) than anyone chasing those lucrative qualifying places in big-money finals. You'll have to read the magazine to find out what happened, but it's fair to say that his hard work has paid off.
We also have an excellent piece from Matt Godfrey who recalls his recent trip to Hungary to fish the WalterLand Masters on the awesome Szeged Rowing Course. And of course there's plenty more from the likes of Darren Cox, Brad Parkes, Will Raison, Steve Ringer, Andy May, Rob Perkins, Lee Werrett, Tony Curd, John Brooks, May Potter and Kye Jerrom.
Tackle-wise there's plenty in our New Gear section as well as closer looks at Daiwa's Tournament SLR Feeder rod, Middy's MX-Series luggage and we have an exclusive preview of Garbolino's much anticipated new range of poles. Finally, there are three Westlake pole rollers worth £259.97 up for grabs in our latest competition.
EDITOR'S PICKS
The Perfect Combination
The Method feeder is the number-one choice on many commercial venues and rightly so, in the right hands it's deadly. But what do you do on those days when the fish don't want that sort of presentation? Brad Parkes is the man with the answers.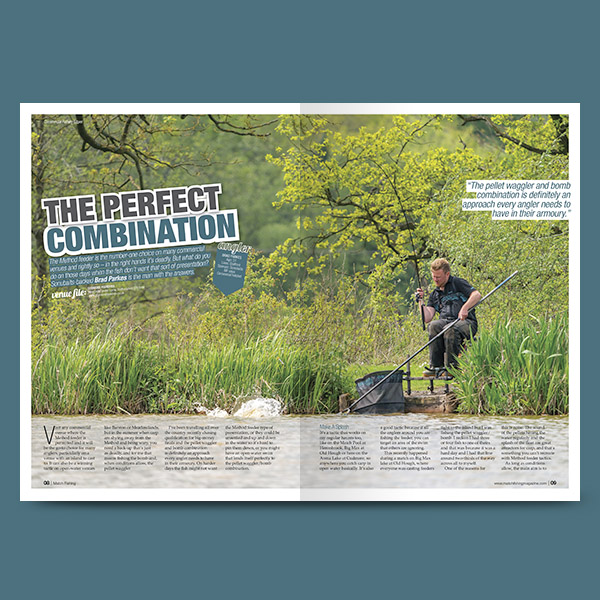 Master Deep Margins
It's the time of year when margin fishing really comes to the fore in every match angler's plan on commercials. But what happens if your margins are deep? Darren Cox shows you what to do.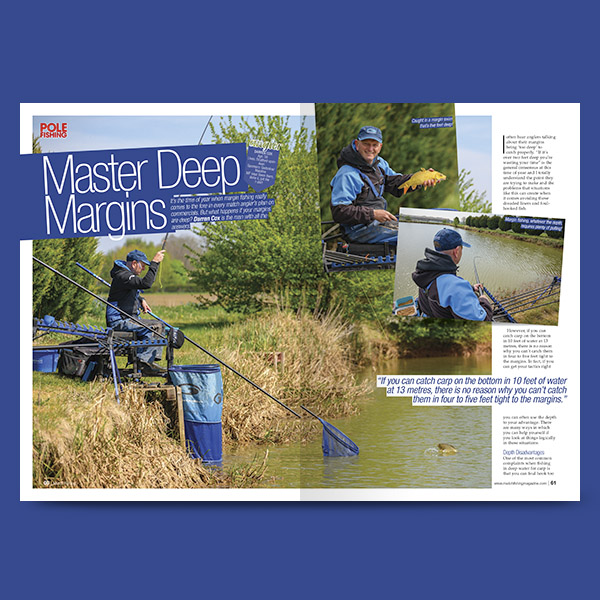 The Finer Technique Of Pellet Waggler Fishing
Will Raison's distance pellet waggler tactics are not for the lazy angler, as you have to keep the work rate up to reap the rewards.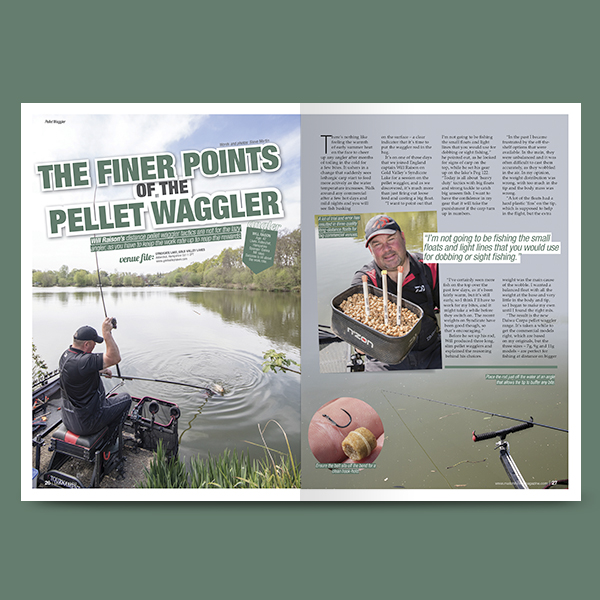 Catching Bream Off The Bottom
There are few finer feeder anglers than Steve Ringer and here he's showing you the best way to catch bream that are feeding well off the bottom.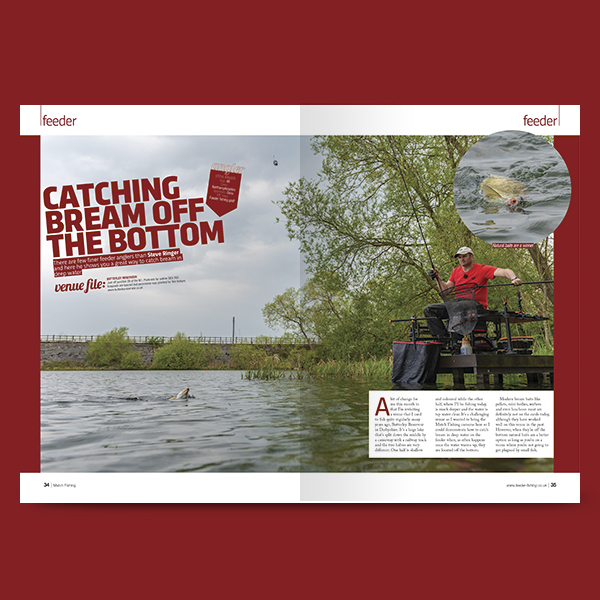 Think Hard, Fish Hard
Most anglers associate hard pellet fishing with F1s and carp, but Lee Werrett has had success using these baits for skimmers. Here's how he does it…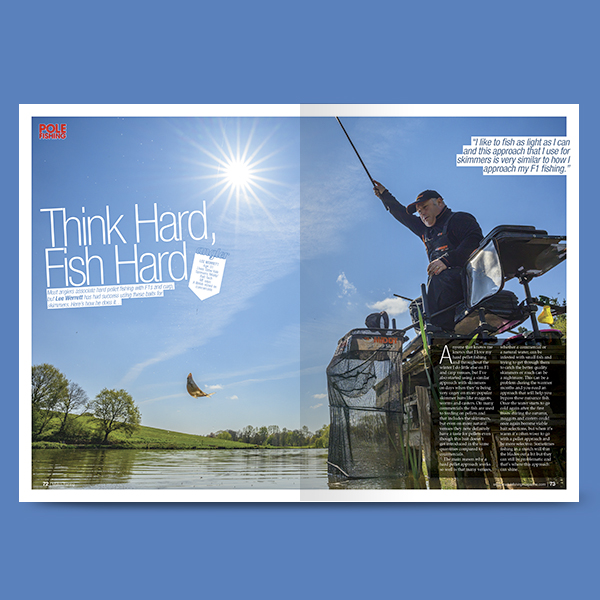 For Big Weights, Turn To Casters
Pellets have caught uncountable numbers of F1s over the years, but MAP's May Potter reckons that to catch them in abundance, you need to use casters and here's why.