Catch the November issue of Match Fishing, on sale now!
Match Fishing November 2022
New Maver Match This champion Sam Brown is on this month's front cover and inside you can read about his Match This journey and how he managed to beat some of the biggest names in the sport to claim this year's trophy and £50,000.
We caught up with him at Hayfield Fishery on the same peg he drew when he won the final and it's a fascinating insight into what it takes to win a big money final and just as importantly, what it takes to get to a final in the first place!
Also, in this issue we have Nick Speed who is fishing the first round of an exciting new competition, the Shimano Aero Leger Cup. The venue was Lindholme Lakes, and this proved to be a great opportunity to follow Nick on not only a venue that he knows intimately, but also to discover what this new competition is all about and why we think it's going to be very popular.
There's also plenty more top content and plenty of hints, tips and top advice from the likes of Andy Power, Grant Albutt, Tony Curd, Sean Cameron, Andy May, Danny Ashington, Chris Jones, Nick Larkin, Steve Tucker, John Brooks, Matt Godfrey, Kye Jerrom and we've also managed to squeeze in a huge report from Joe Carass who has recently spent a week in Belgium with the England Feeder team who won silver in the World Feeder Championships.
We also have match reports of the Shimano Aero Leger Cup rounds one and two fished at Lindholme and Larford respectively, and our Subscriber Classic at Tunnel Barn Farm.
As always there's plenty of new gear including Tony curd checking out the new Shakespeare Superteam SFX Plus feeder rod range, we also look at a new seat from Octbox and we've hand-picked some awesome new gear from Daiwa to show you that we saw on a recent visit to their trade show.
Finally, we've got an excellent feature with Danny Ashington and Chris Jones where they're fishing with long whips on the River Wye… and thanks to Milo you can win one of the same new Milo Redvolution D22 8m whips worth £499.99 that they were using. Definitely not one to be missed!
EDITORS PICKS
AGAINST THE CLOCK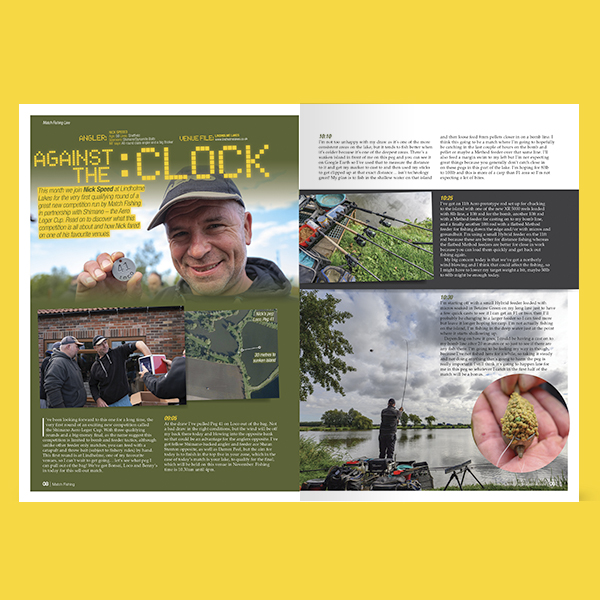 This month we join Nick Speed at Lindholme Lakes for the very first qualifying round of the Shimano Aero Leger Cup. Read on to discover what this competition is all about and how Nick fared on one of his favourite venues.
THE BIGGEST WIN OF MY CAREER
We recently caught up with Maver and Dynamite Baits backed Sam Brown, for an informal chat about his fishing and his journey that resulted in him being crowned the 2022 Maver Match This champion.
HEAD FOR COVER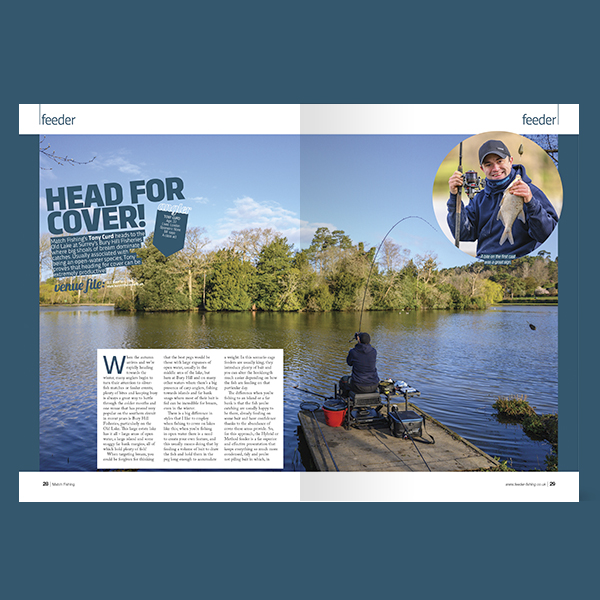 Match Fishing's Tony Curd heads to the Old Lake at Surrey's Bury Hill Fisheries where big shoals of bream dominate catches, usually associated with being an open water species Tony proves that heading for cover can be extremely productive!
FISH FOR ALL TO CATCH BIG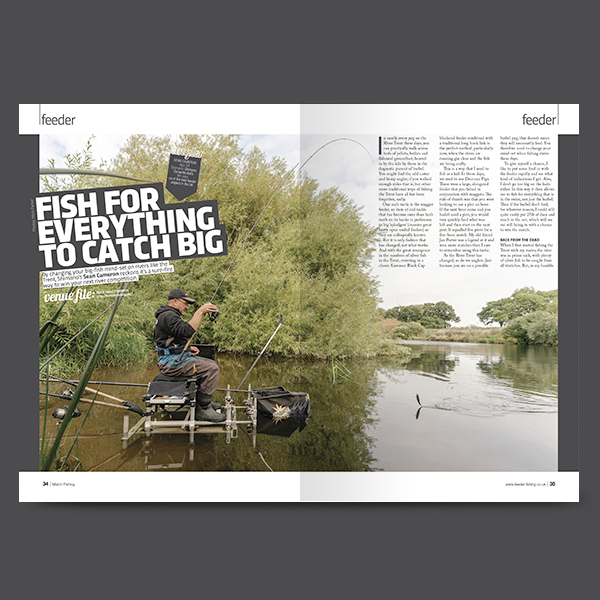 By changing your big fish mindset on rivers like the Trent, Shimano's Sean Cameron reckons it is a sure-fire way to win your next river competition.
TAKING ON THE WORLD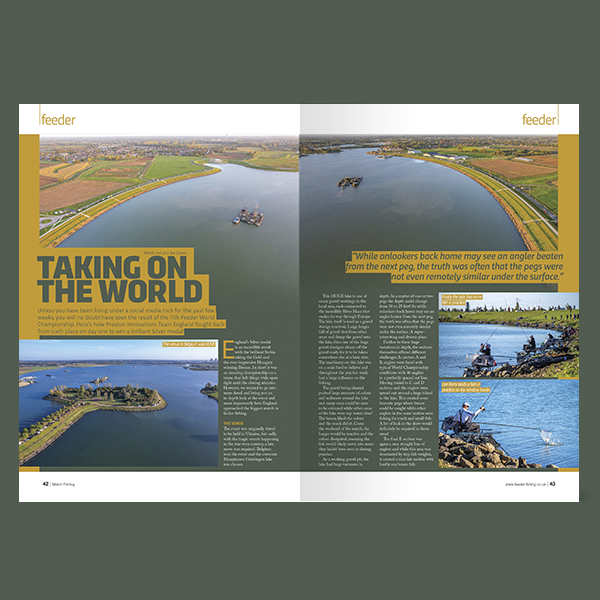 Joe Carass recently spent a week with the England feeder team in Belgium and followed them as they prepared for this year's Feeder World Championship.
WHIPS ON THE WYE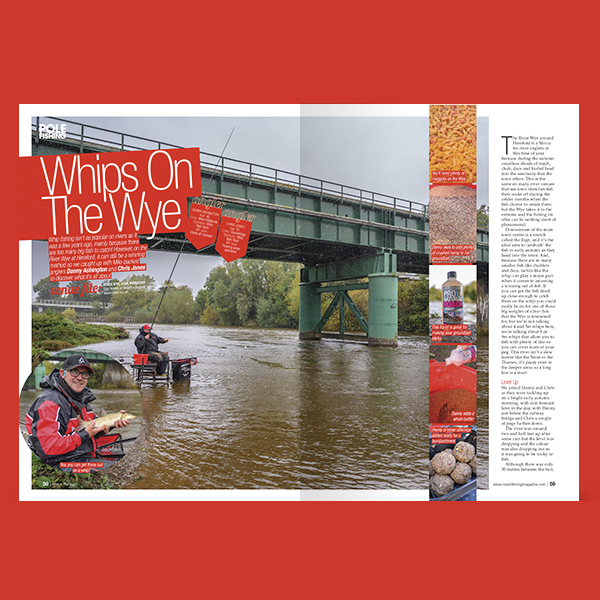 Whip fishing isn't as popular on rivers as it was a few years ago, mainly because there are too many big fish to catch! However, on the River Wye at Hereford, it can still be a winning method so we caught up with Milo backed anglers Danny Ashington and Chris Jones to discover what it's all about.