Catch the September issue of Match Fishing, on sale now!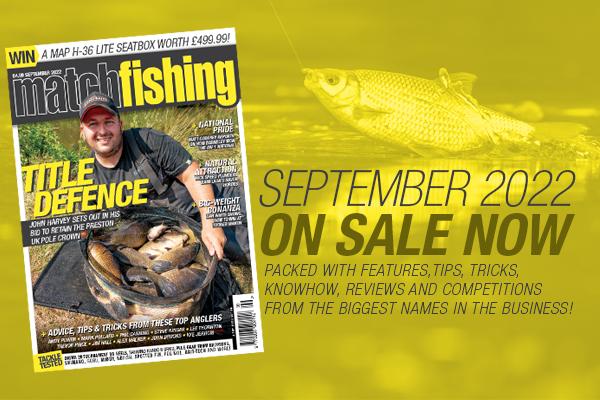 John Harvey has made it on to the cover of the September 2022 issue and you can read how he approached the Preston innovations UK Pole Champs qualifier at the excellent Packington Somers. John showed his class to win last year's final at Woodland View and in this match his main aim was to qualify for the final once again so he can defend his title.
Also in this issue we have Browning's Jim Hall with an interesting feature at Messingham Sands where he shows us his approach to winning matches with very little bait, catching big weights with just two or three bags of 8mm pellets, nothing else!
There's loads more top content from Lee Thornton, Mark Pollard, Nick Speed, Steve Ringer, Phil Canning, Dan White, Trev Price, Alex Walker, John Brooks, Matt Godfrey and Kye Jerrom. We also have reports from the Midlands qualifier of the Garbolino Club Angler Of The Year at Tunnel Barn Farm, the Sonubaits Veterans Champs at Packington and the final Preston Innovations UK Pole Champs qualifier at Todber Manor.
There's plenty of top tackle in New Gear, Tony Curd goes the extra mile testing Shimano's Kairiki 8 braid on his distance feeder setup and has also been out to Meadowlands to give two of Daiwa's 20 Tournament QD reels a spin.
Finally, we've got a great competition for you where one lucky winner will get their hands on a fantastic MAP H-36 Lite seatbox worth £499.99!
EDITOR'S PICKS
AGAINST THE CLOCK
Preston Innovations UK Pole Champion John Harvey sets out to defend his title at Packington Somers and we were there to follow his every move.
NATURAL ATTRACTION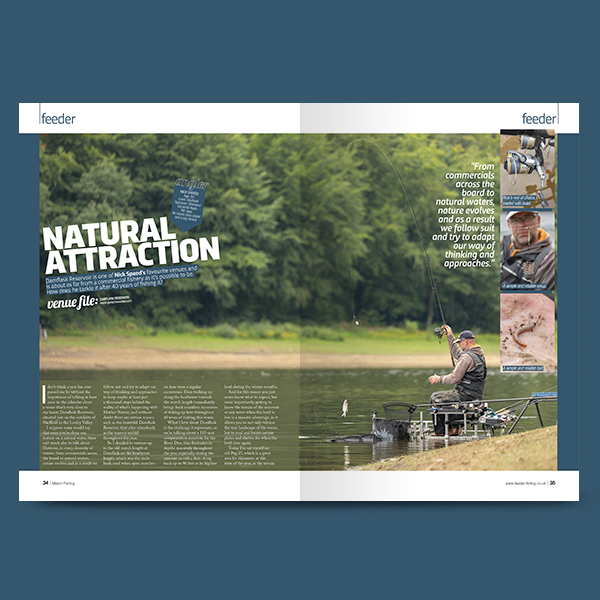 Nick Speed leaves commercials behind and heads for a skimmer session on the feeder at the beautiful Damflask Reservoir.
TARGET THE SHALLOWS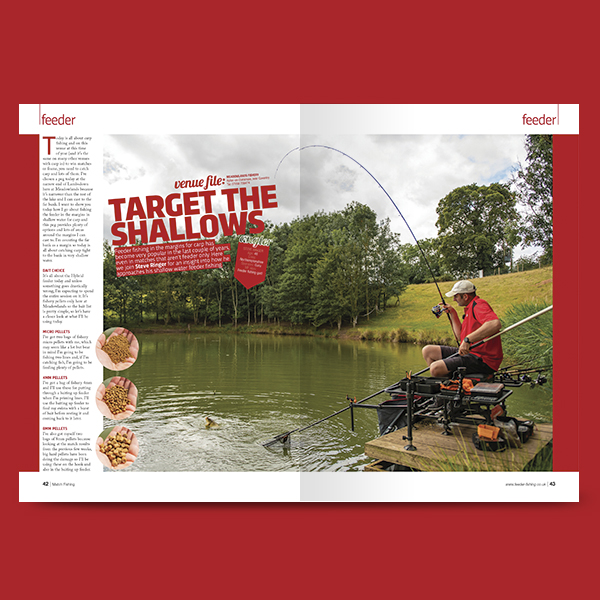 Feeder fishing in the margins for carp has become very popular recently, even in matches that aren't feeder only. We join Steve Ringer for an insight into how he approaches his shallow water feeder fishing.
A MATCH OF TWO HALVES – THE SECOND HALF
The Barston Bowl is one of the most popular and unique competitions in the country. Phil Canning won this year's event so we caught up with him on his winning peg to see how he approached the pole-only part of the match.
THREE-PHASE PLAN FOR TODBER SUCCESS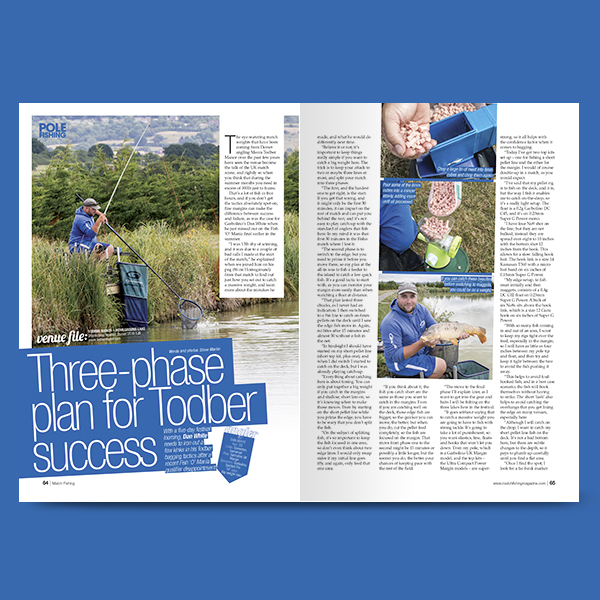 Dan White demonstrates the pole methods he uses to catch really big weights at the prolific Todber Manor.