Up Close: Browning Sphere Luggage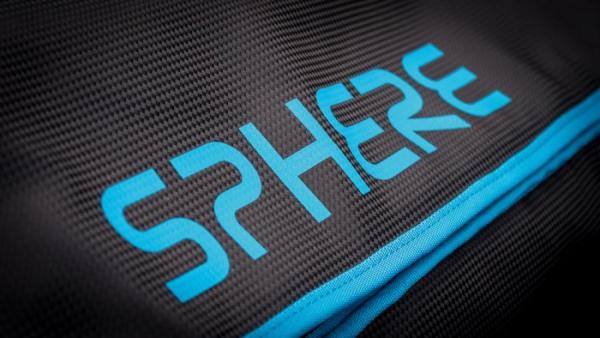 There seems to be a gamut of luggage hitting tackle shops this year, and I've been lucky enough to get my hands on most of it. When Browning tipped me off about the new Sphere luggage early in 2018 I was genuinely intrigued and excited to see what they did with it.
The Sphere name means quality; after all, I believe the Sphere Zero-G pole to be the best around, and the rods bearing the name are stunning too. So this was the perfect chance for Browning to really make a statement with a luggage range fitting of the Sphere name.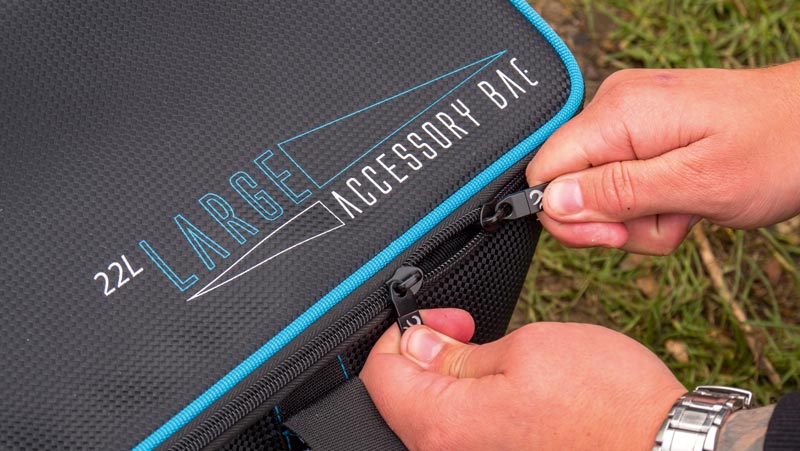 Before I get into what is available I have to talk about the specialist PVC material. It has a rather jazzy looking carbon effect but more importantly is built to last. I can't believe how thick and durable this material is. It feels as if this luggage will outlast me! A great start.
The zips are strong and chunky and the straps and carry handles are comfortable and well positioned.
What I like here is the range of items available. It's a nice collection without being overwhelming you with choice. There are two carryalls, the Large Multipocket bag and the Compact Multipocket Carryall. Both feature three outer pockets and one main 'chamber'. I would choose the Compact version for my fishing, but the Large has the space to carry the kitchen sink and then some!
There are six and 12-tube holdalls available that are 190 centimetres in length. This means that long-sectioned poles such as the brand's Z16-L are catered for.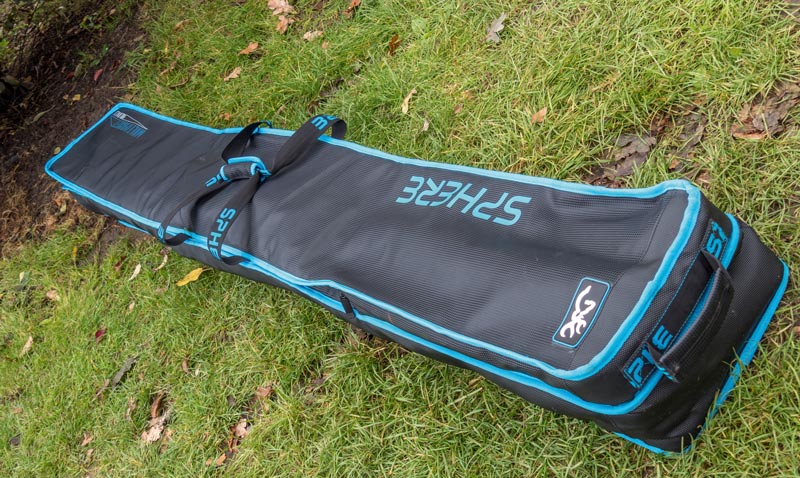 What I like here is that everything is internal. The holdall has several internal pockets for smaller items and the main section for your pole sections. Keeping everything internal means the holdall has a smooth finish, making it easy to load and unload from your car. It also looks mega.
Moving swiftly on, there are three 'rod carrier' bags. Two double rod bags and a multi rod bag. Let's start with the double; they are available in either 1.6m or 1.9m lengths. The longer bag is perfect for those two-piece rods while the shorter is better for three-piece rods.
I have spotted this trend a few times now and while I appreciate anglers in Europe primarily use three-piece rods, I can't really see why you wouldn't just buy the longer bag.
The double bag, as the name suggests, comfortably carries two rods, but I daresay with some careful planning you could fit more.
The multi rod carrier is for three rods thanks to its extra width, but again I will say you will fit more rods into this bag if you are careful. My only criticism here is the lack of a 1.9m version. Quite a few of my rods don't fit into this bag, sadly, as several of them are two-piece 12-footers with long sections.
The final two items are the Sphere Accessory Bag, which doubles up as a bait bag too. To give you an idea of size, it will accept six large bait boxes. The last bag is a multi net and tray bag. This bag will easily carry three keepnets in its water sealed main compartment, along with a big side tray on the outer pocket.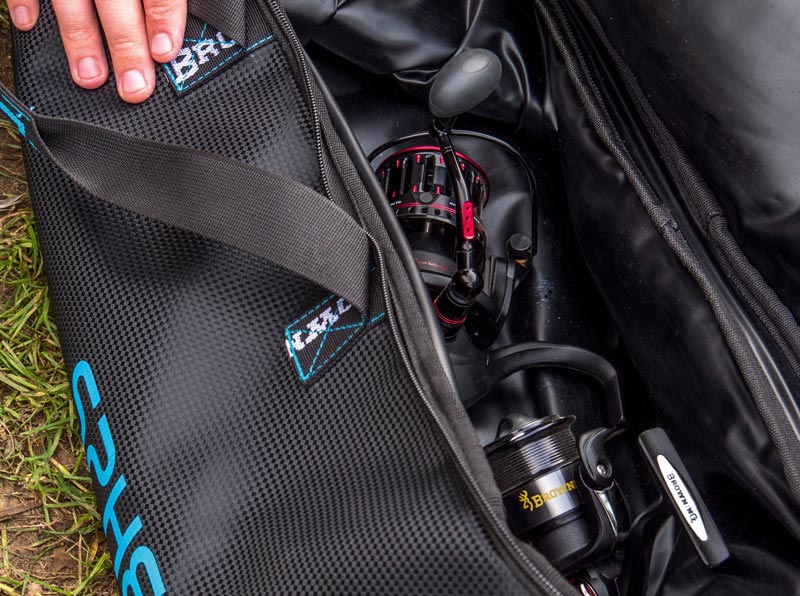 Overall I am impressed with this stuff. It looks fantastic, the material is the best I have seen used to date and the variety on offer hits the mark (the lack of 1.9m multi rod excluded). It certainly isn't cheap – the 12-tube carryall weighs in at an eye-watering £155 – but if you are a Browning Sphere fan then you have to take a look at this, as it really is the quality that the brand name deserves.
RRP: From £33.30 to £155
Verdict: Beautiful luggage that befits the Sphere name, even if it is a little pricey!