Up Close: Middy MX Series Luggage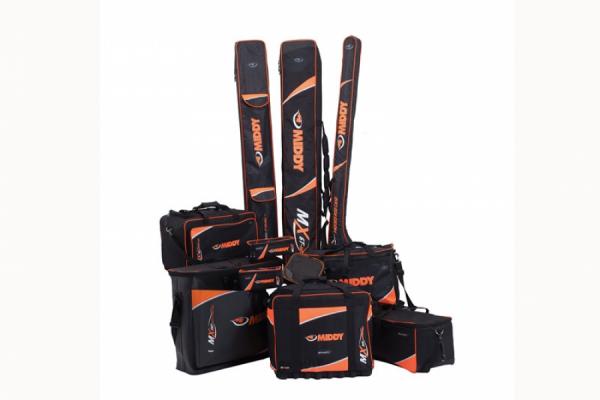 What anglers look for in a luggage range is ever-changing and it is fair to say Middy has reacted when producing the new MX-Series luggage. This is a complete set of luggage ranging from EVA bait bowls right up to a spacious six-tube holdall.
Let's start with the holdalls, and there are three in the range – a three-tube, six-tube and padded rod case. The three-tube is a compact option perfect for anglers who don't want to carry loads of kit. Ideal for river anglers where long walks are commonplace.
The six-tube is just a nice size for the all-round angler. You can store your pole plus spares inside and still have space for accessories. The padded rod case protects your rods nicely.
There are two carryalls, a 40l Lightweight and 50l. The 40L is a nice compact size again aimed at the angler who doesn't take loads of gear to the bank. Team this up with the three-tube holdall and you have a nice lightweight luggage set.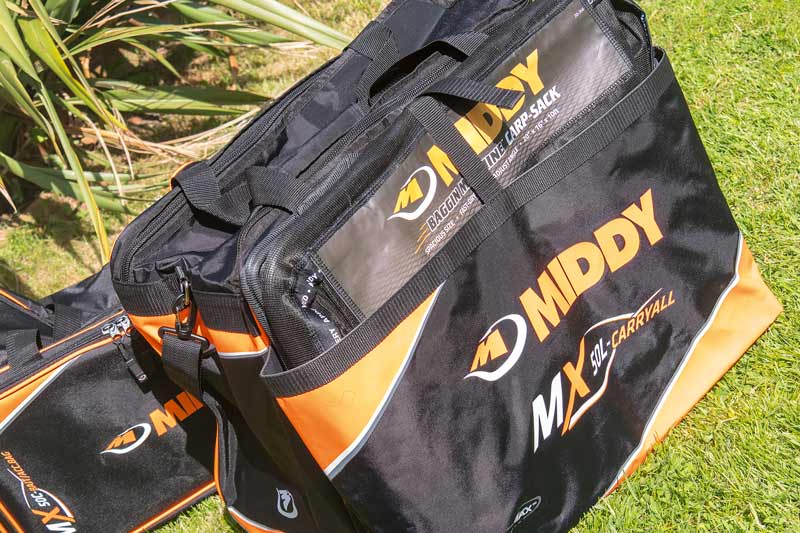 The 50L is a larger offering without being stupidly big. This is packed with features including SkinMax 840 denier material.
The Roller/Roost bag offer lots of space for all of your pole rollers and other metalware that you take to the bank with you, while the MX-50C bait bag features a foil lining and padded base to keep your bait at the perfect temperature to prevent spoiling.
The MX-3NT EVA bag has space to easily fit three keepnets plus landing nets, and also has a neat pouch on the outside for your trays and riddles – a neat solution to the annoying problem of carrying side trays.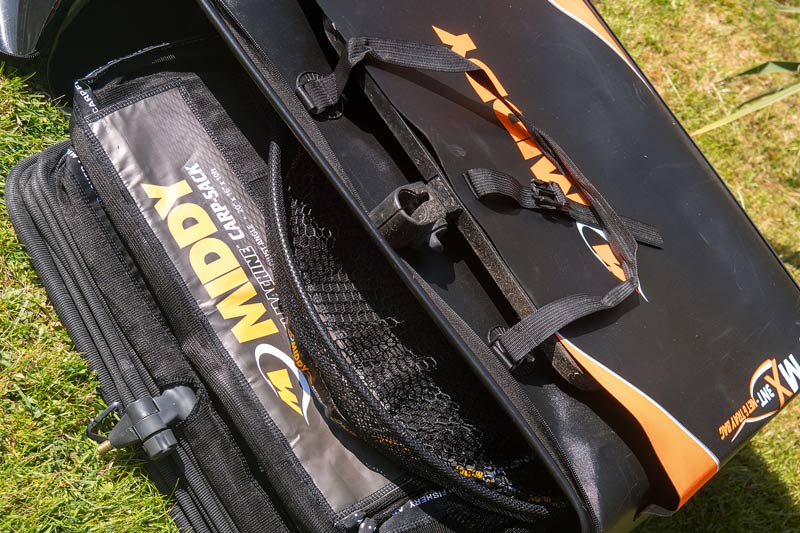 Moving on to the smaller items and Middy has you covered as far as storing all of those smaller items is concerned. The reel/accessory bag is the perfect reel case but the inner dividers can be removed and larger items can be stored.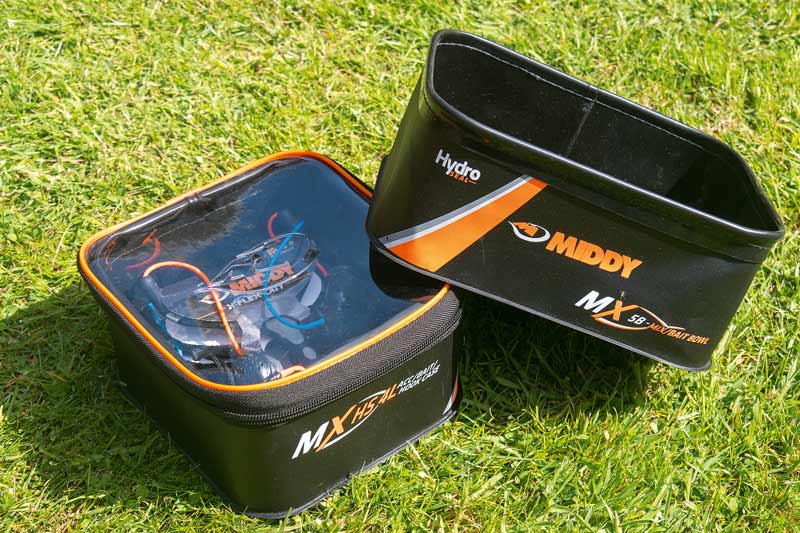 Finally we have the Hydroseal EVA bowls and cases. These popular items are the ideal sizes for storing and mixing baits, but also double up as waterproof storage cases, making them a highly versatile purchase.
The MX-Series luggage has lots of features – SkinMax, Hydroseal, padded straps, quality zips to name just a few. And they all come wrapped up in a smart looking black and orange finish to match Middy's long-term colour scheme.
RRP: From £9.99
Website: www.middytackle.com