Feeder Essentials: Sensas Feedertech Accessories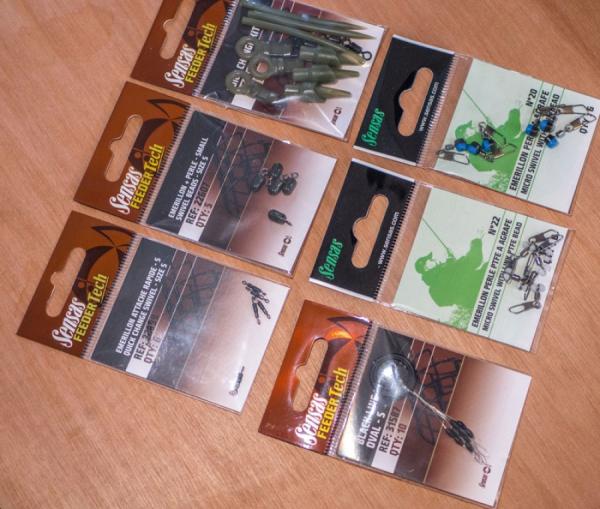 Sensas has long been considered the natural-venue angler's choice. If it's natural-water float fishing you like then the company definitely has you covered! For the past few years though, it has got on board the feeder fishing movement and under the Feeder Tech brand has launched a range of tackle for feeder anglers.
Developing rigs and having all of the components you need for feeder fishing is one area where Sensas has looked to boost its range. The brand has long been fastidious when it comes to producing terminal tackle and rig bits and the Feeder Tech range is no different. There are loads – and we mean loads – of neat little rig accessories that mean that no matter what swivel or bead you need, there is what you need within this collection.
As with every piece of Sensas kit, the quality is high with all of the Feeder Tech accessories and while the image shows six packets of different bits and bobs, there are loads more in the catalogue to cover your feeder fishing needs.
RRP: From £1.99
Verdict: Beads and swivels galore!
Website: www.sensas.com