Match Fishing April 2020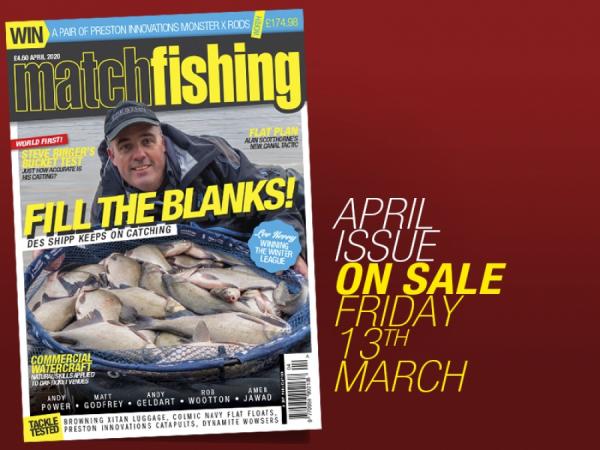 Digital Subscription – Print Subscription

Des Shipp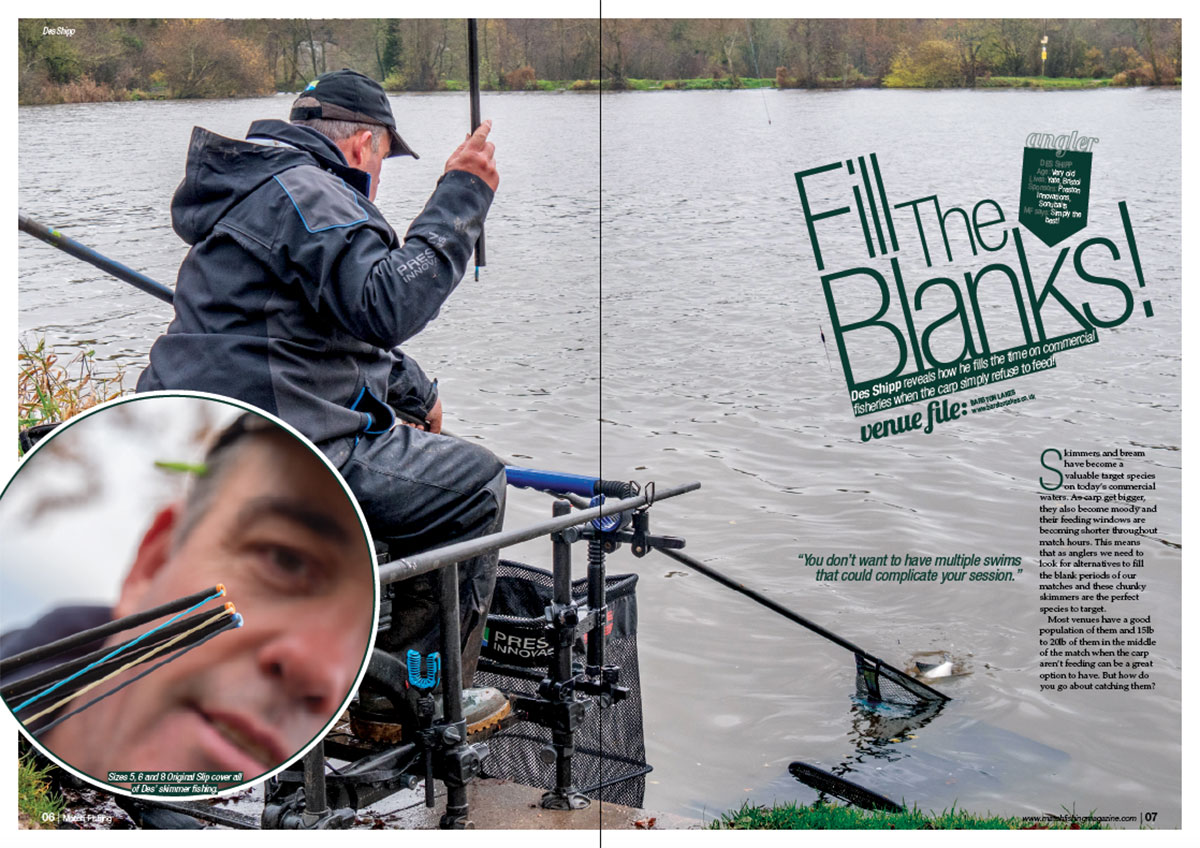 Des Shipp reveals how he fills the time on commercial fisheries when the carp simply refuse to feed!
Alan Scotthorne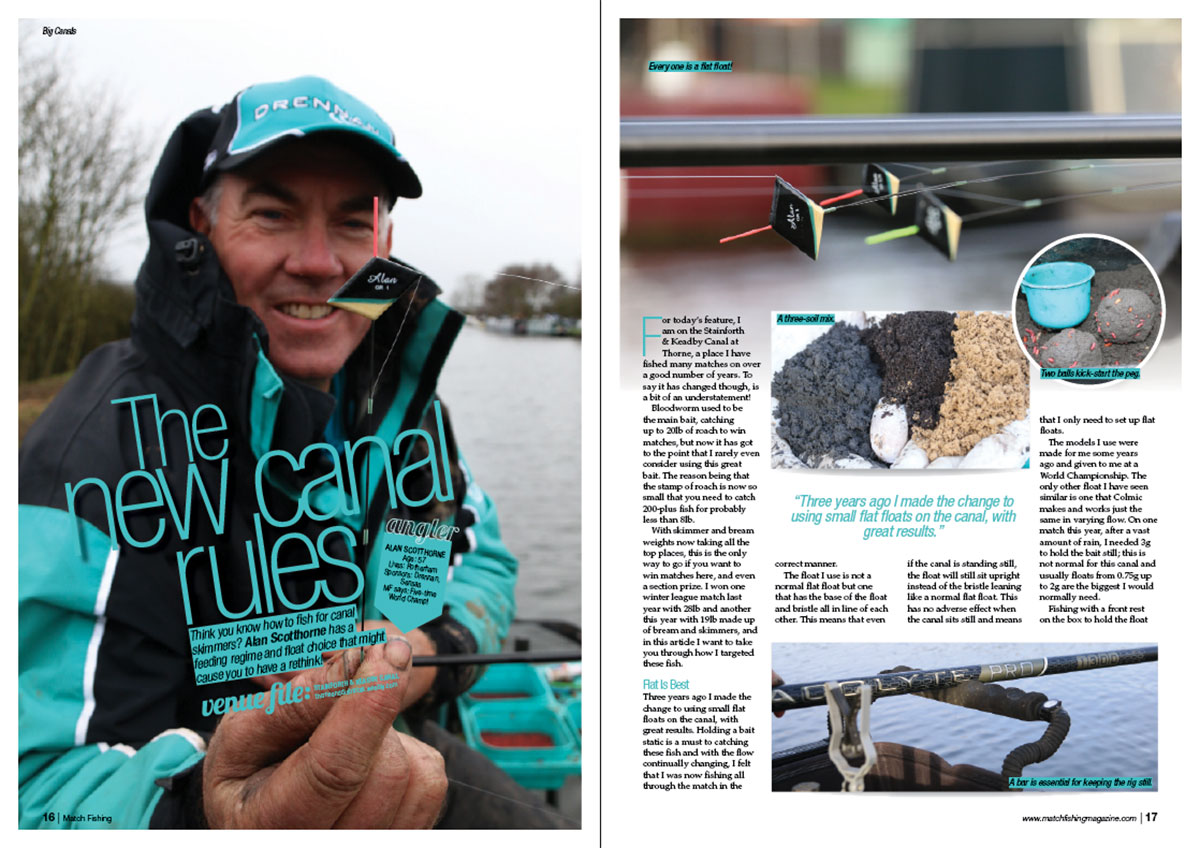 Think you know how to fish for canal skimmers? Alan Scotthorne has a feeding regime and float choice that might cause you to have a rethink!
Steve Ringer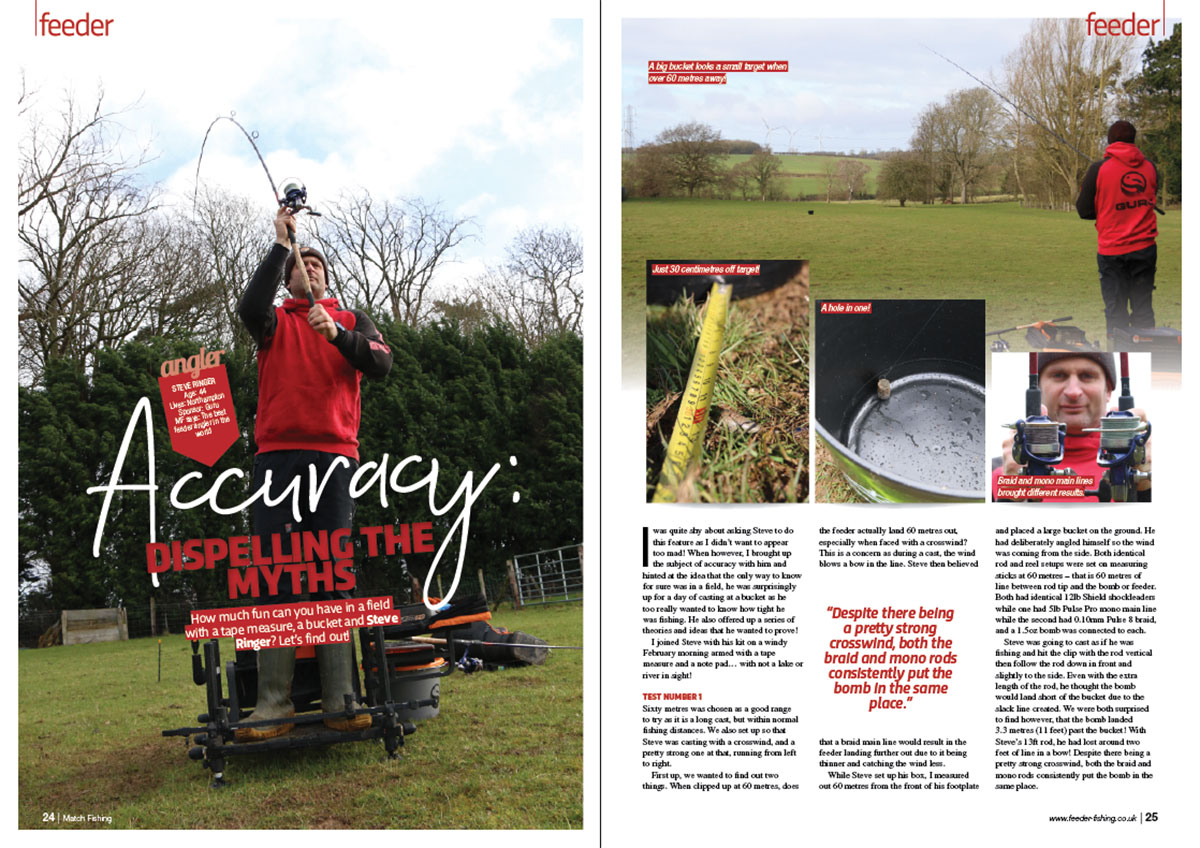 How much fun can you have in a field with a tape measure, a bucket and Steve Ringer? Let's find out!
Lee Kerry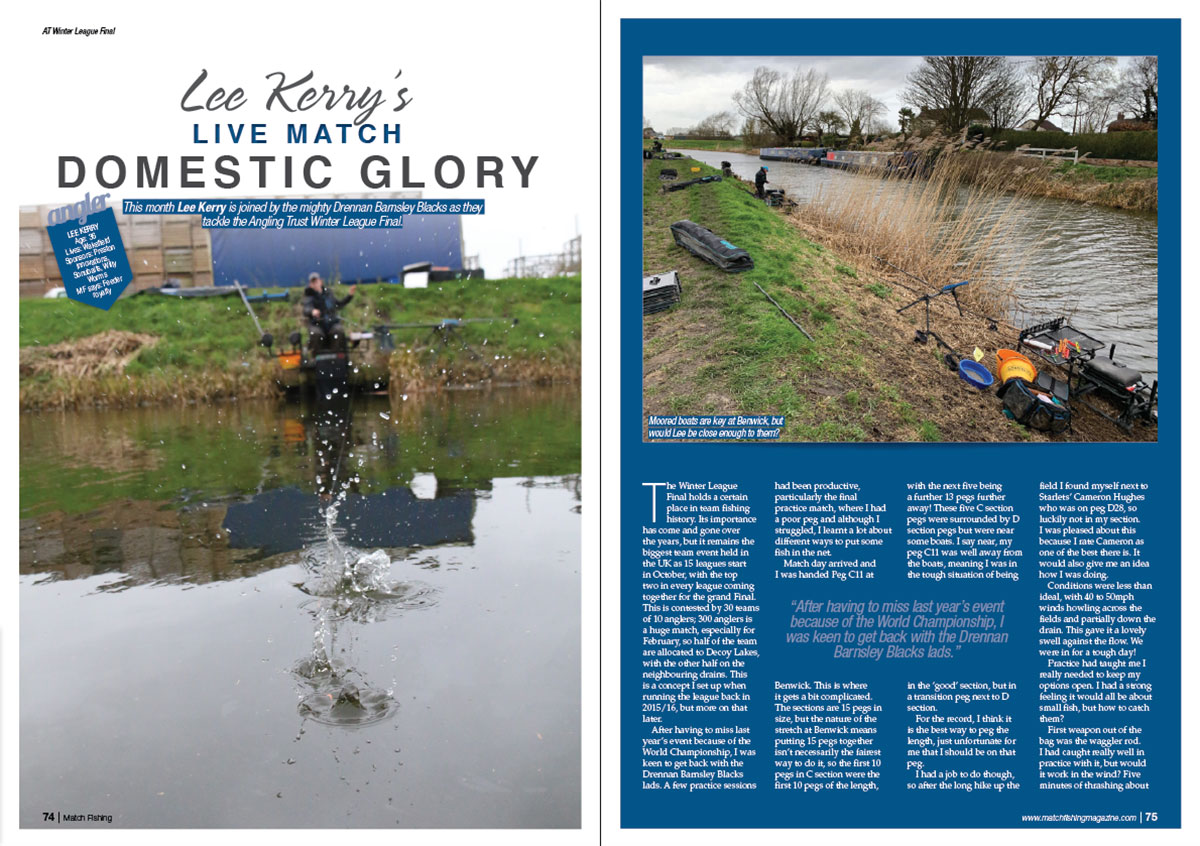 This month Lee Kerry is joined by the mighty Drennan Barnsley Blacks as they tackle the Angling Trust Winter League Final.
A new mid-range benchmark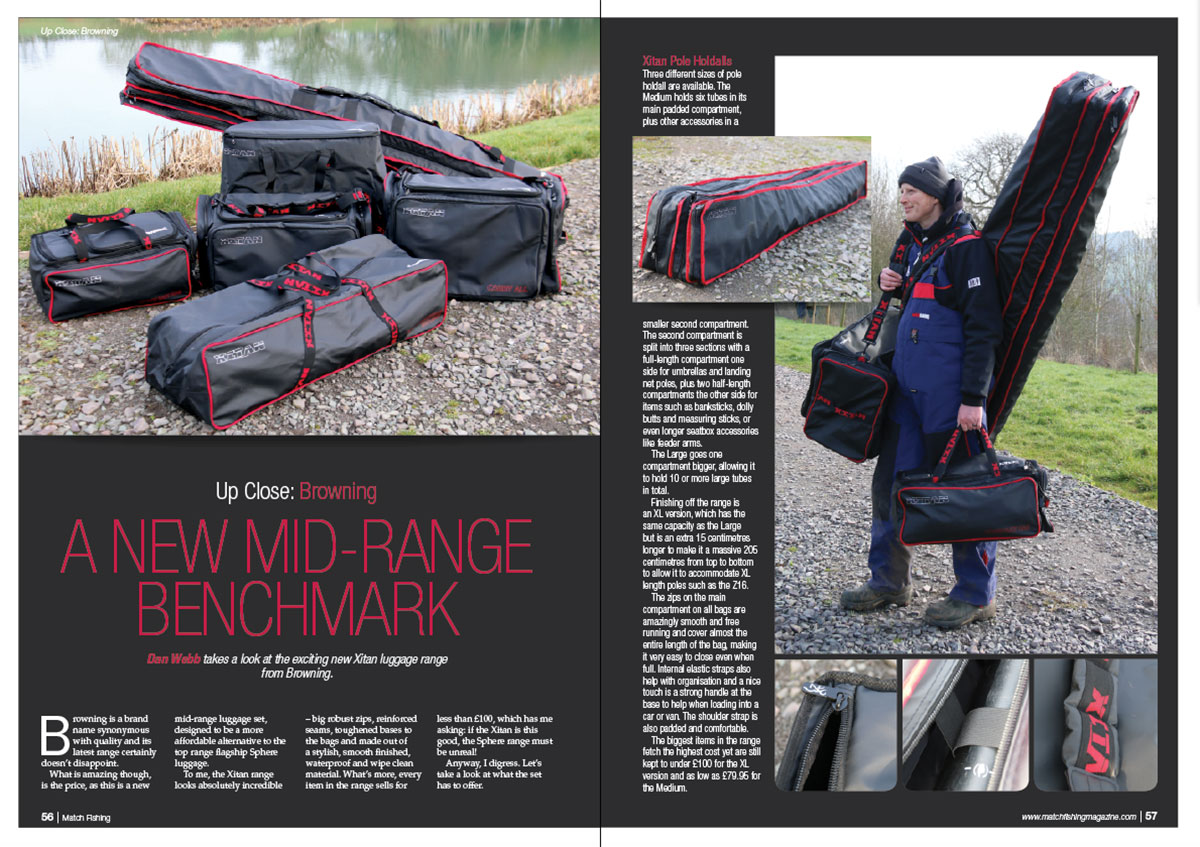 Dan Webb takes a look at the exciting new Xitan luggage range from Browning.
WIN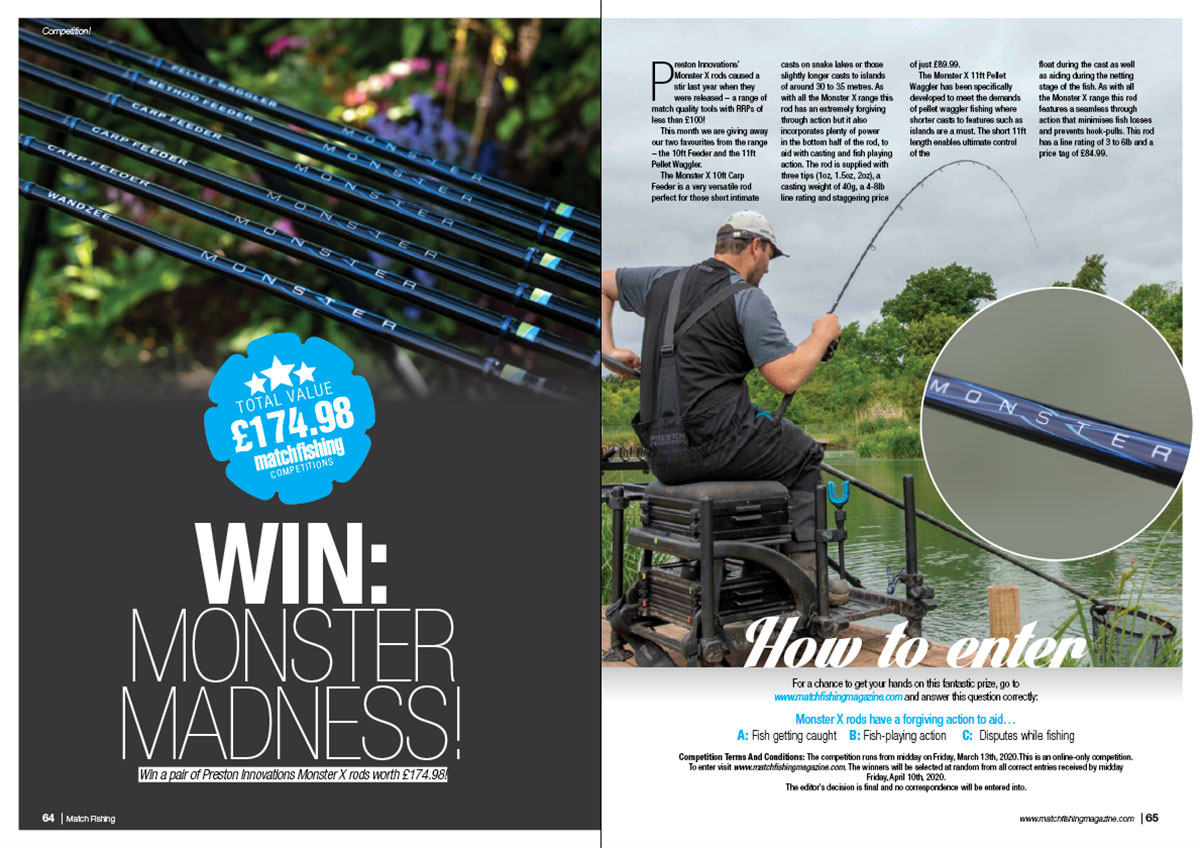 Win a pair of Preston Innovations Monster X rods worth £174.98!
Digital Subscription – Print Subscription