Match Fishing April 2021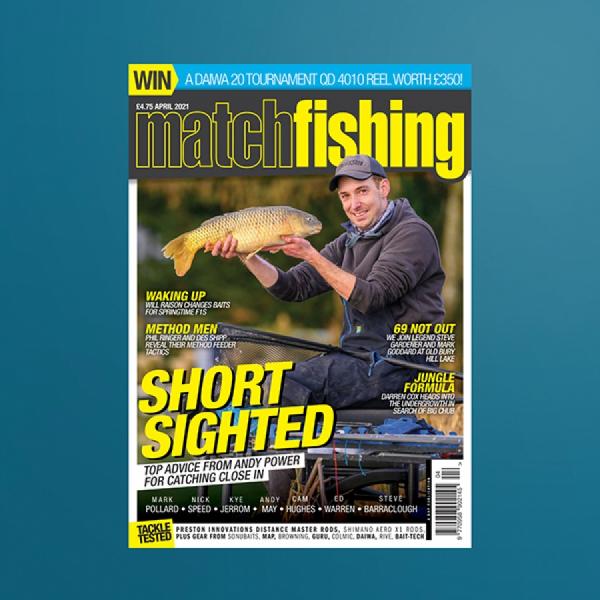 Match Fishing monthly columnist and bagging machine Andy Power graces the front cover of our April issue.
With his usual diary piece on hold because of lockdown, we joined him on the banks of Hillview Fishery to see how he approaches a method that has helped him qualify for many big-money finals over the years, the short pole. Your own weights are sure to increase if you follow Andy's advice.
Also in this month's issue is Nick Speed, who has written a fascinating insight into watercraft and how it can help you make crucial decisions in matches, legend Steve Gardener is showing us why he likes Old Bury Hill Lake so much and Des Shipp and Phil Ringer are explaining how they fish the Method feeder.
We also have features with Will Raison, Mark Pollard, Cam Hughes, Steve Barraclough and Ed Warren as well as more great stuff from regulars Darren Cox, Kye Jerrom, Matt Godfrey, Andy May and Billy Makin. You can also win one of 10 copies of Billy's latest book as well as a superb Daiwa 20 Tournament QD 3010 reel worth £350.
BUY Digital Issue – BUY Print Issue

Knowledge Is Power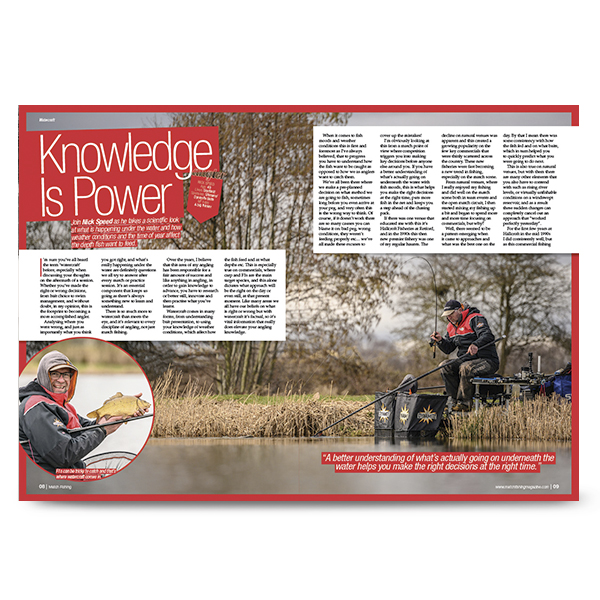 Nick Speed takes a scientific look at what is happening under the water and how conditions affect the depth fish want to feed.
BUY Digital Issue – BUY Print Issue

Short And Sweet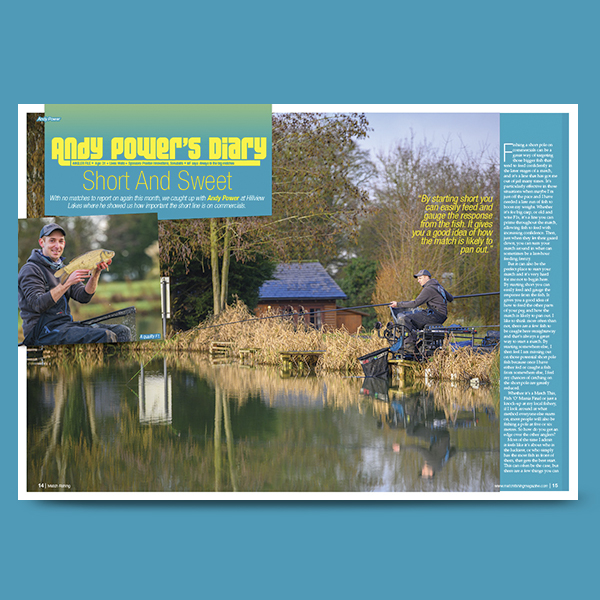 With no match fishing to report on again this month, we join Andy Power at Hillview Lakes to see how he approaches the short pole.
BUY Digital Issue – BUY Print Issue

Welcome To The Jungle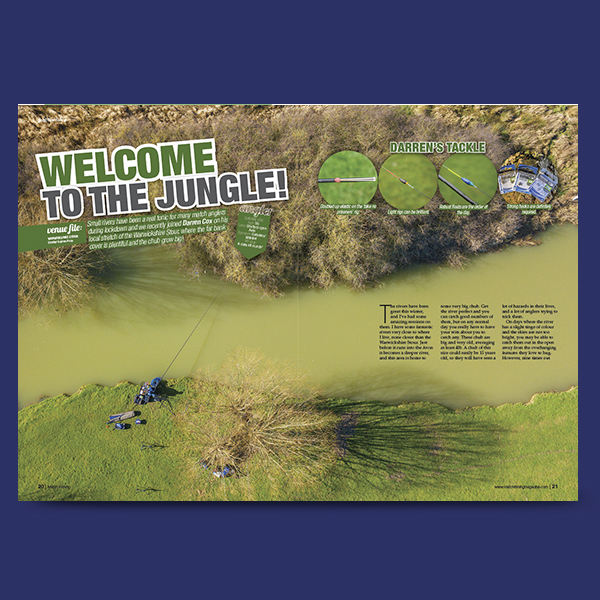 We recently joined Darren Cox on his local stretch of Warwickshire Stour where the far bank cover is plentiful and the chub grow big!
BUY Digital Issue – BUY Print Issue

Chopper's Coming Home!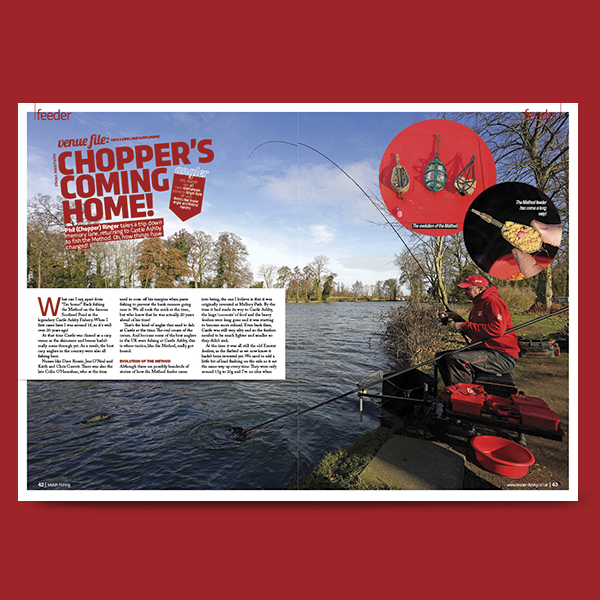 Phil 'Chopper' Ringer takes a trip down memory lane by returning to Castle Ashby to fish the Method. How things have changed!
BUY Digital Issue – BUY Print Issue

Time To Test The Water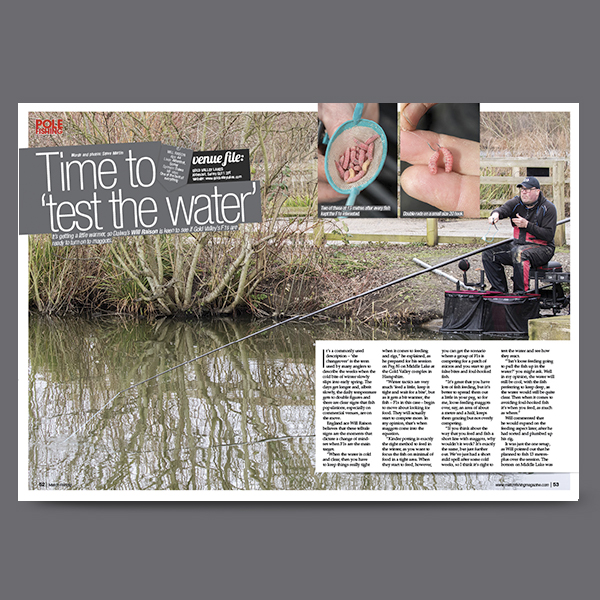 It's getting a little warmer and Daiwa's Will Raison is keen to see if Gold Valley's F1s are ready to turn on to maggots.
BUY Digital Issue – BUY Print Issue