Match Fishing December 2019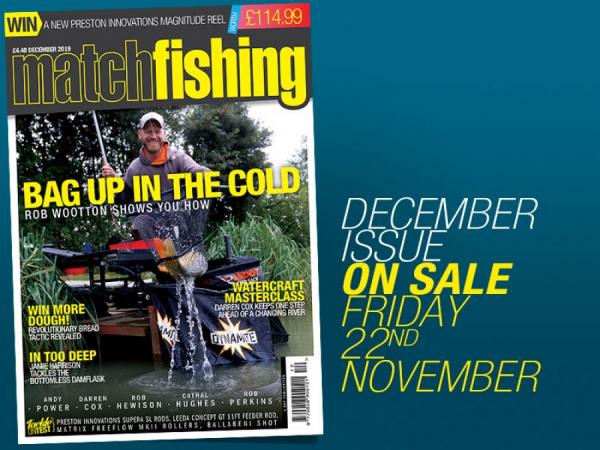 Digital Subscription – Print Subscription

The Bread Fishing Revolution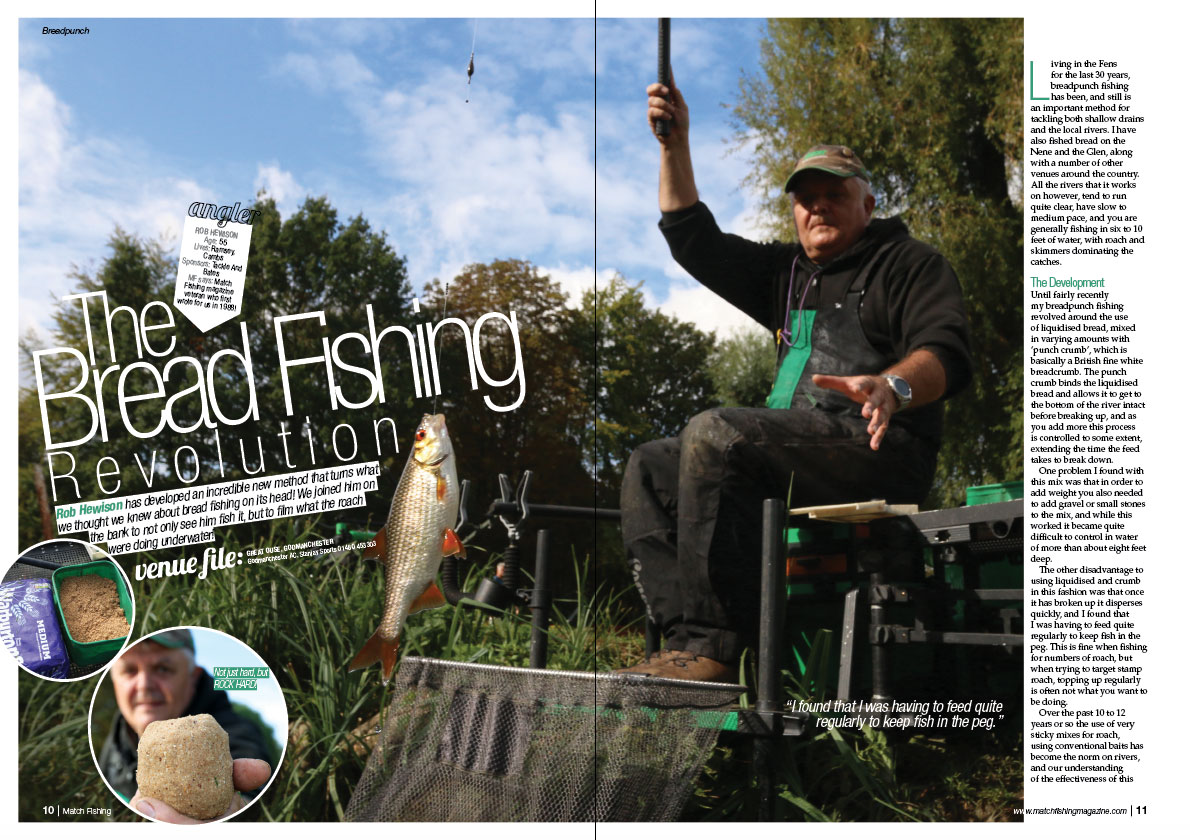 Rob Hewison has developed an incredible new method that turns what we thought we knew about bread fishing on its head! We joined him on the bank to not only see him fish it, but to film what the roach were doing underwater!
Into the deep!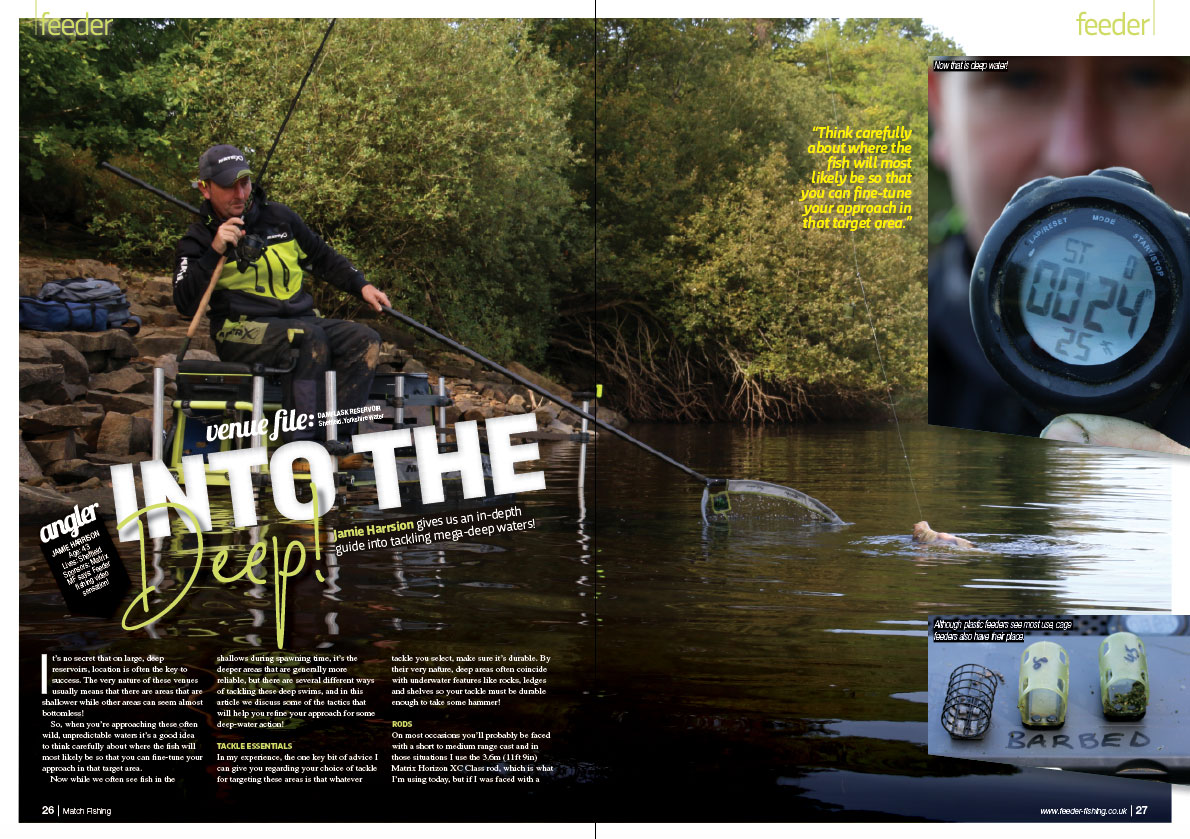 Jamie Harrsion gives us an in depth guide into tackling mega deep waters!
Rob Wootton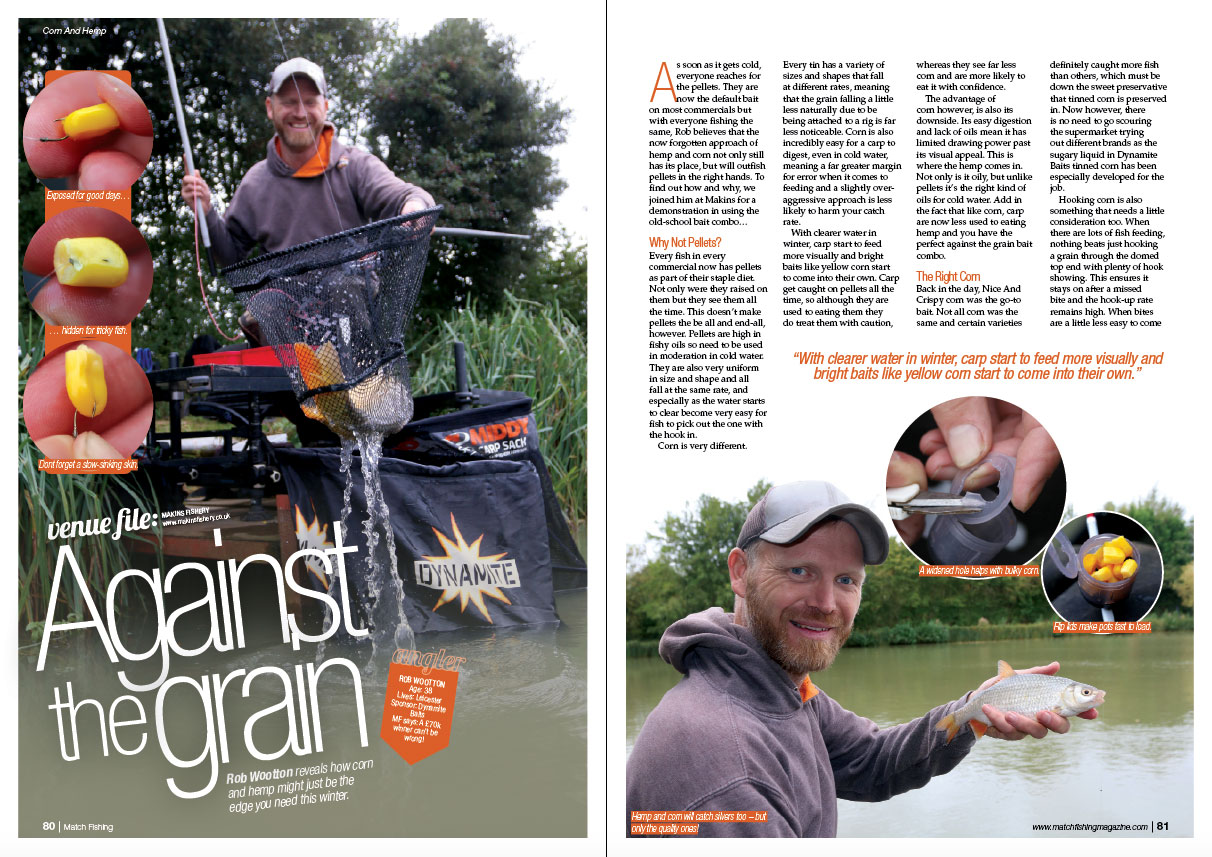 Rob Wootton reveals how corn and hemp might just be the edge you need this winter.
Darren Cox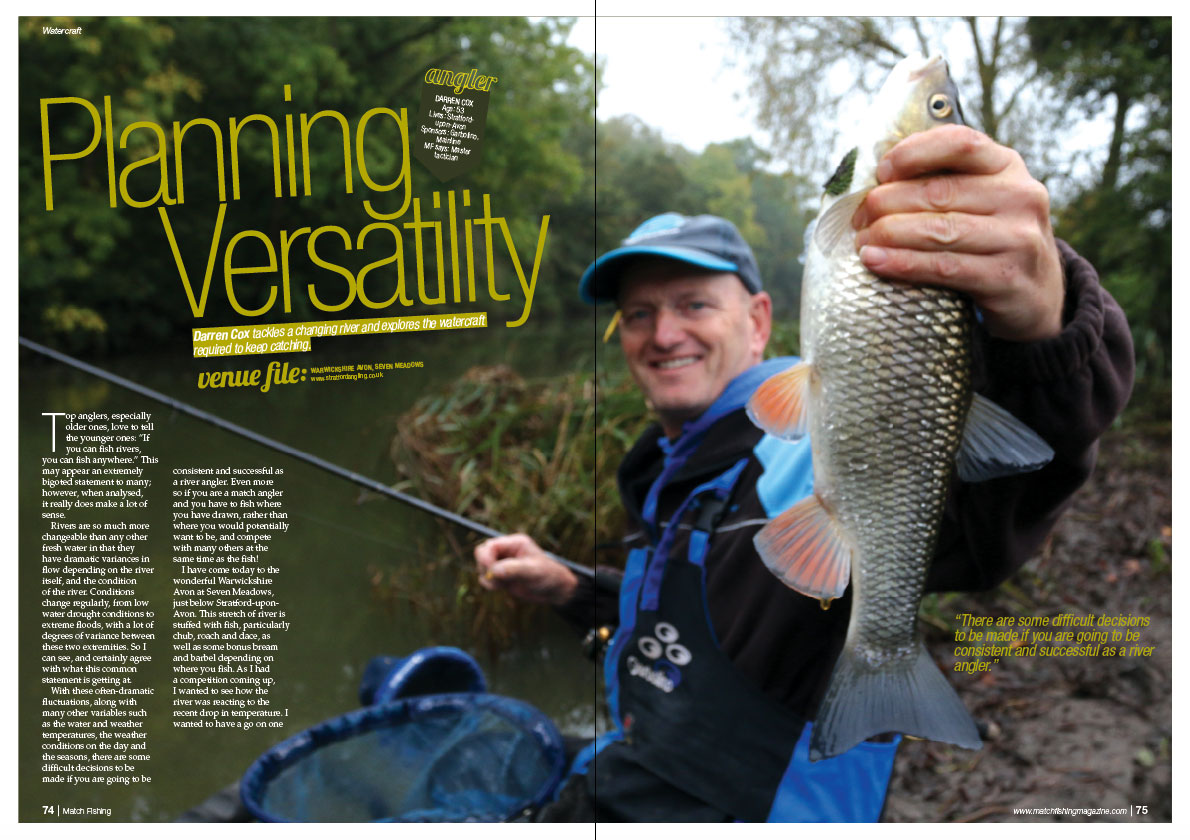 Darren Cox tackles a changing river and explores the watercraft required to keep catching.
WIN: A prize of Magnitude!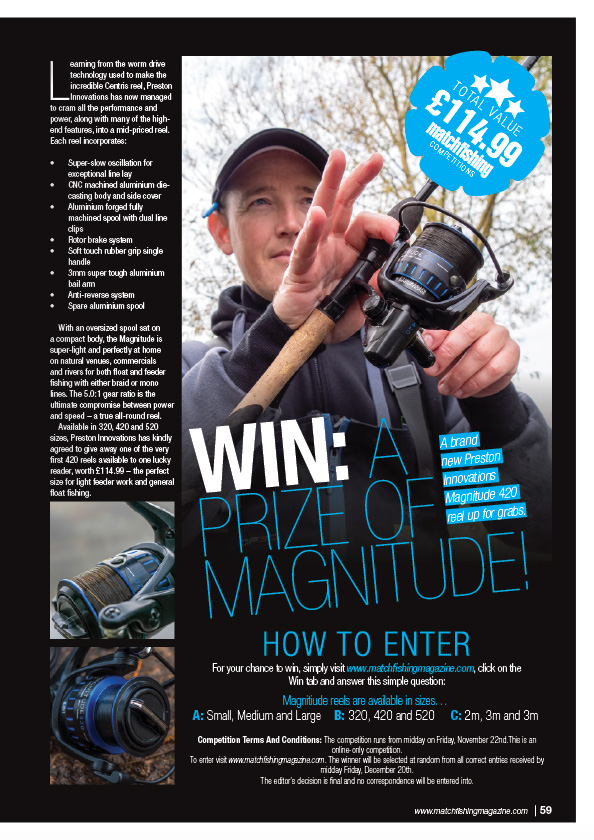 A brand new Preston Innovations Magnitude 420 reel up for grabs.
Keep On Rollin'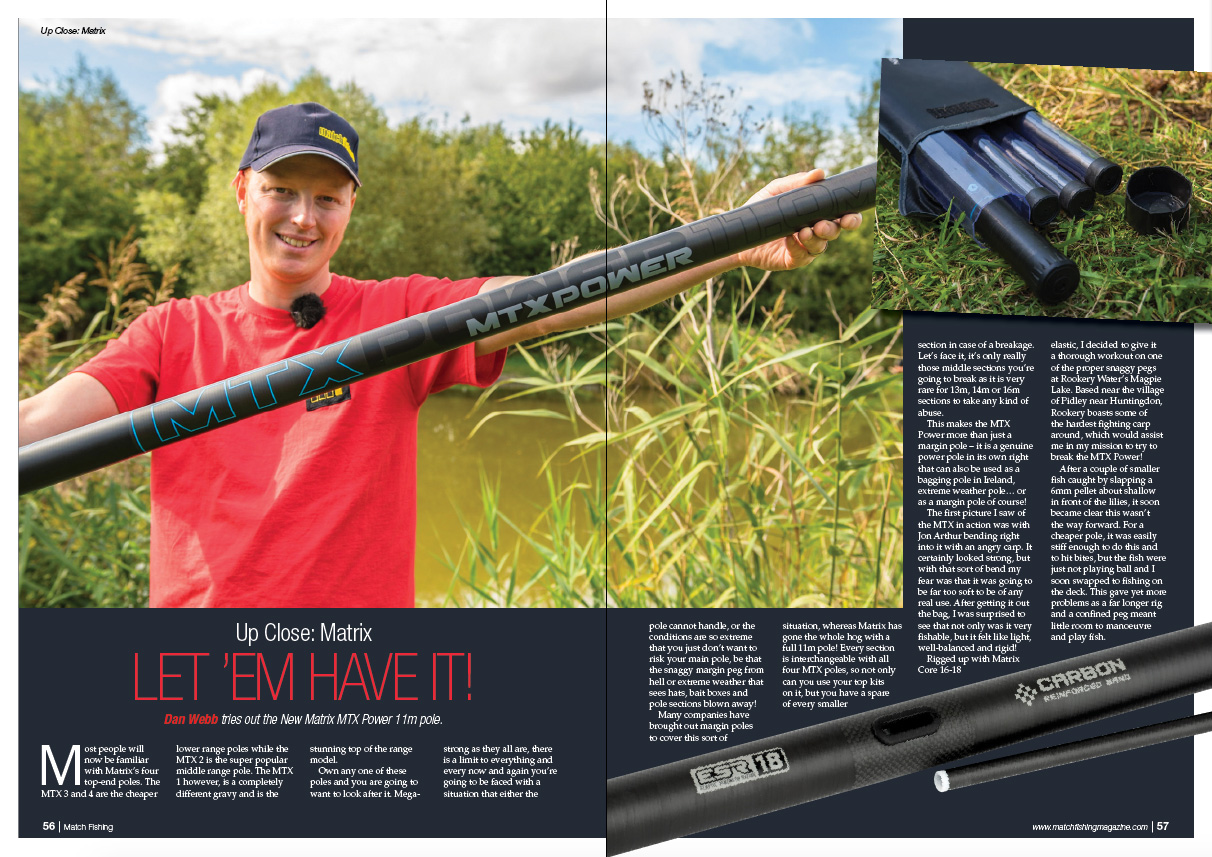 Dan Webb takes a look at the new and improved Freeflow rollers from Matrix.
Digital Subscription – Print Subscription