Match Fishing January 2020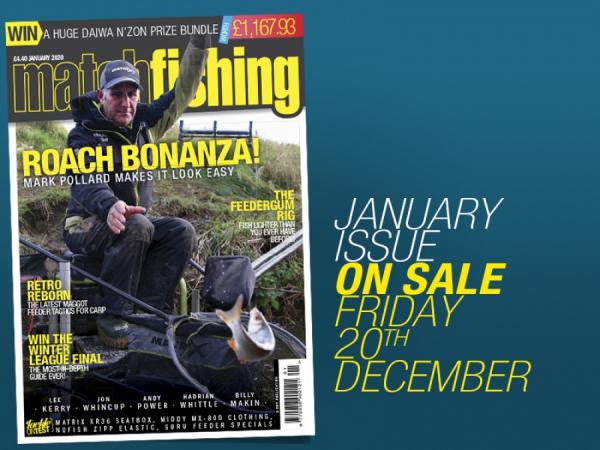 Digital Subscription – Print Subscription

Mark Pollard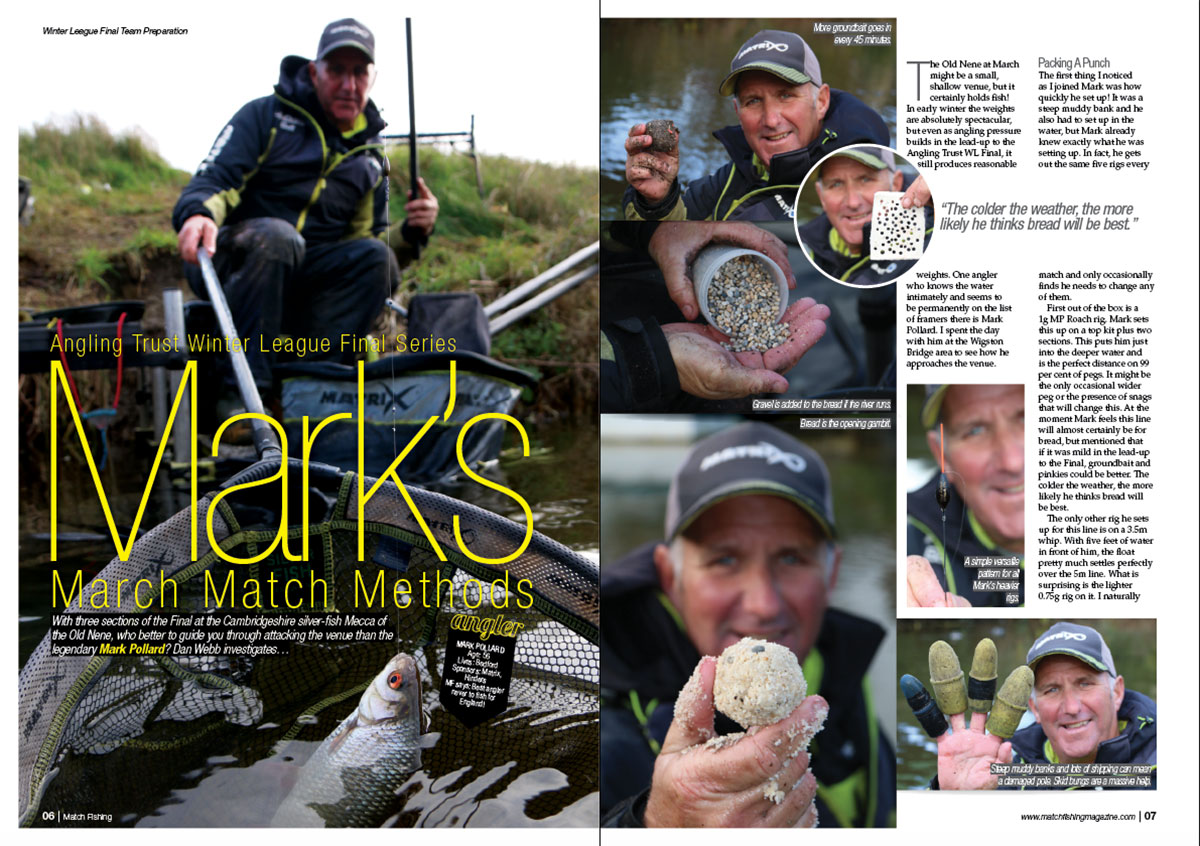 With three sections of the final at the Cambridgeshire silver-fish Mecca of the Old Nene, who better to guide you through attacking the venue than the legendary Mark Pollard? Dan Webb investigates…
Frankie Gianoncelli
Frankie reveals all the hints and tricks to keep catching commercial silvers on the feeder this winter.
Maggot Master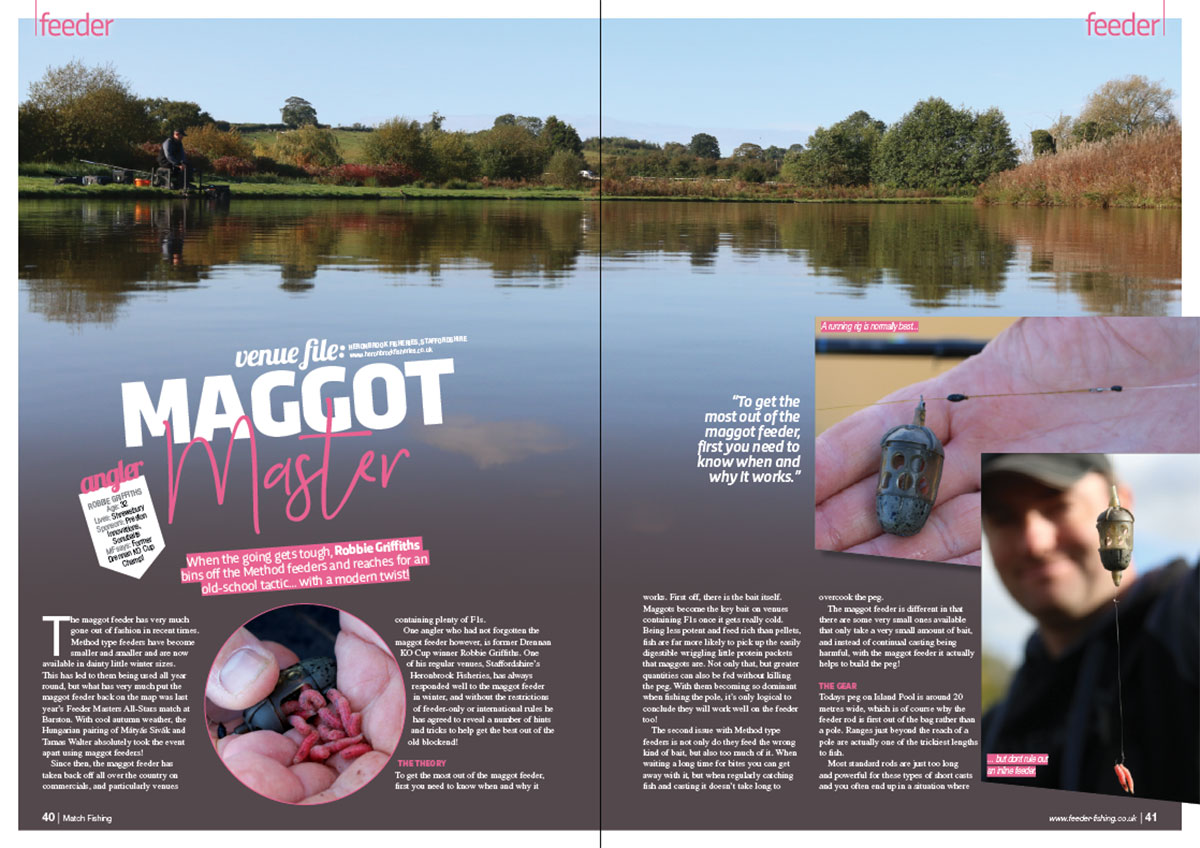 When the going gets tough, Robbie Griffiths bins off the Method feeders and reaches for an old-school tactic… with a modern twist!
Sitting comfortably!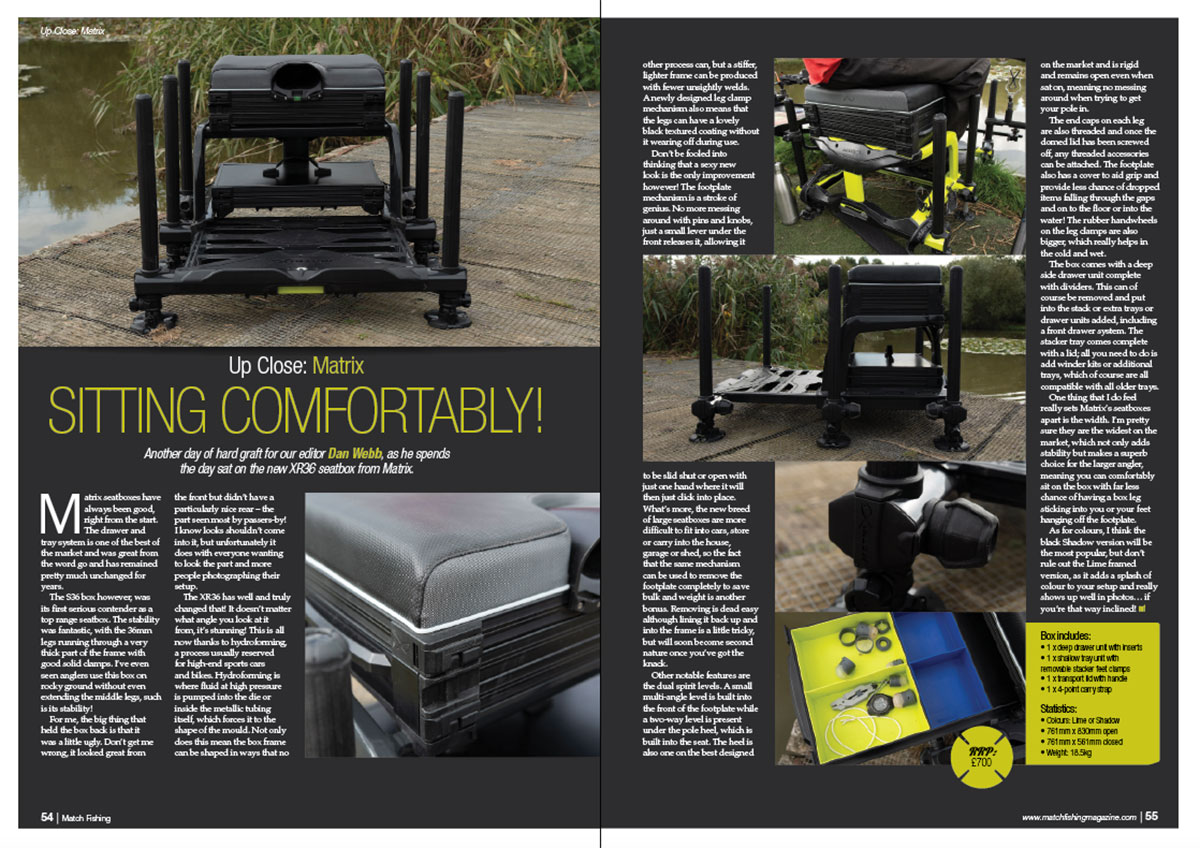 Another day of hard graft for our editor Dan Webb, as he spends the day sat on the new XR36 seatbox from Matrix.
Jon Whincup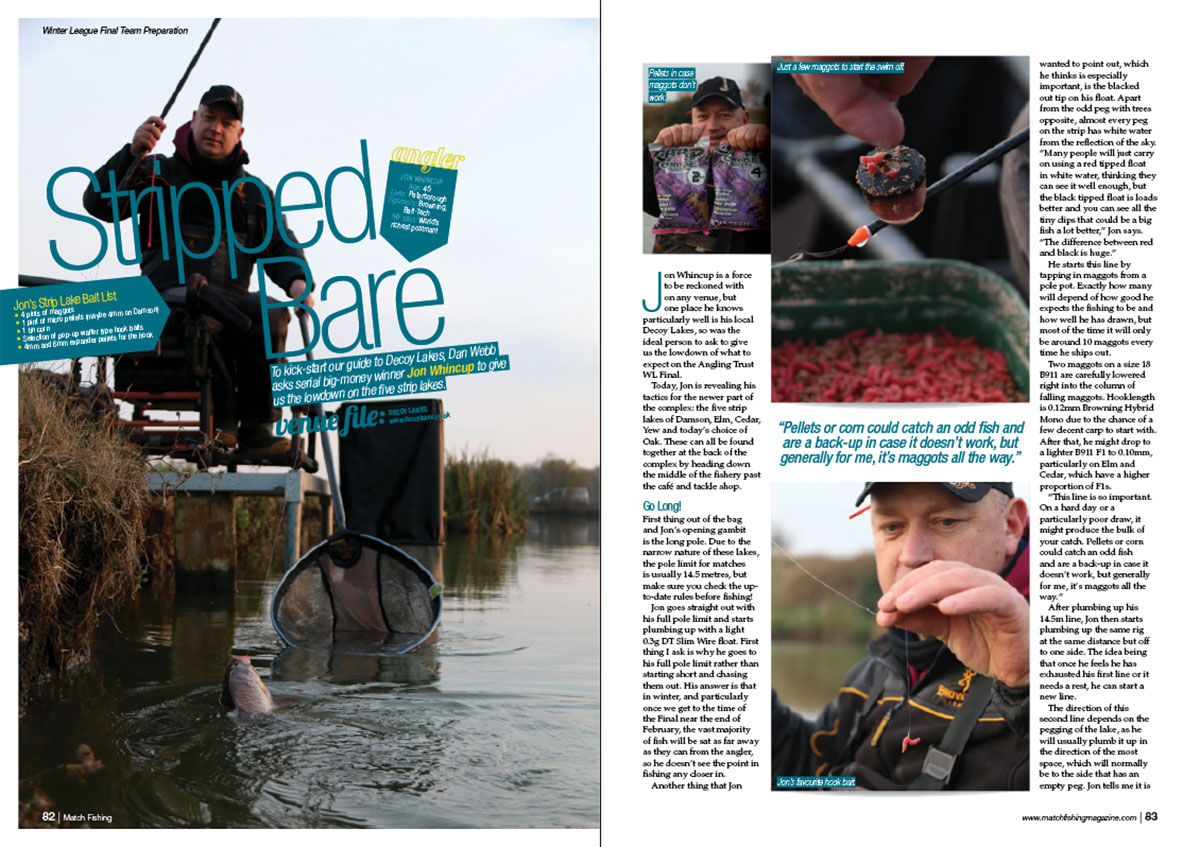 To kick-start our guide to Decoy Lakes, Dan Webb asks serial big-money winner Jon Whincup to give us the lowdown on the five strip lakes.
WIN: A HUGE DAIWA N'ZON ROD, REEL AND LUGGAGE BUNDLE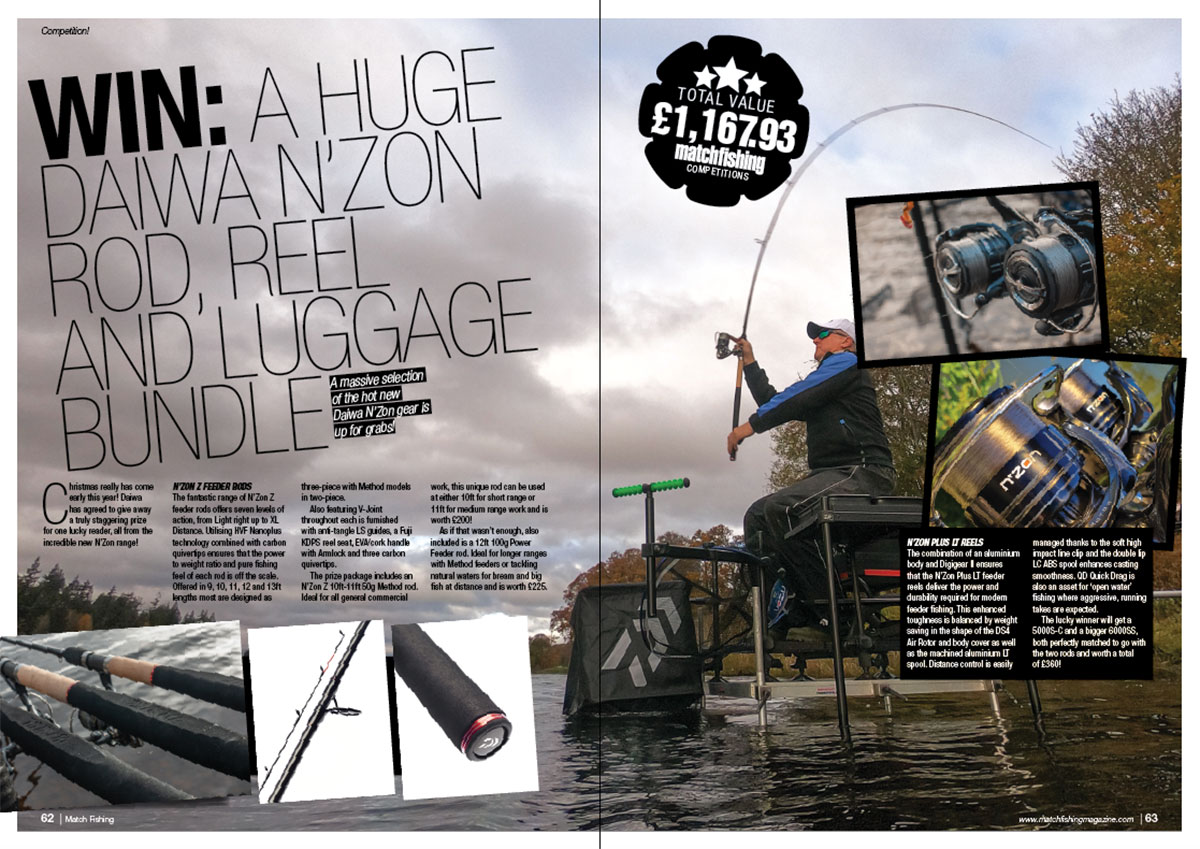 A massive selection of the hot new Daiwa N'Zon gear up for grabs!
Digital Subscription – Print Subscription