Match Fishing March 2020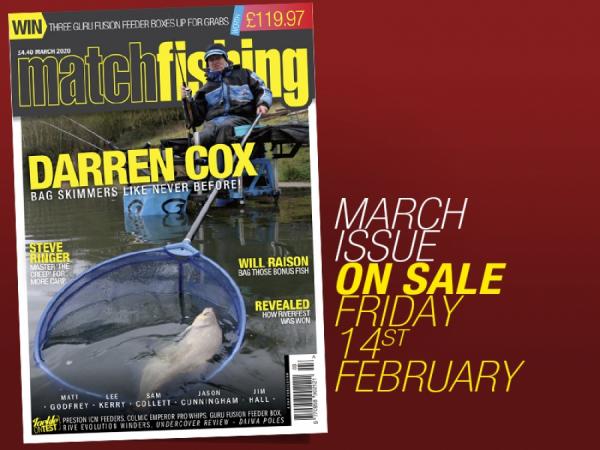 Digital Subscription – Print Subscription

Will Raison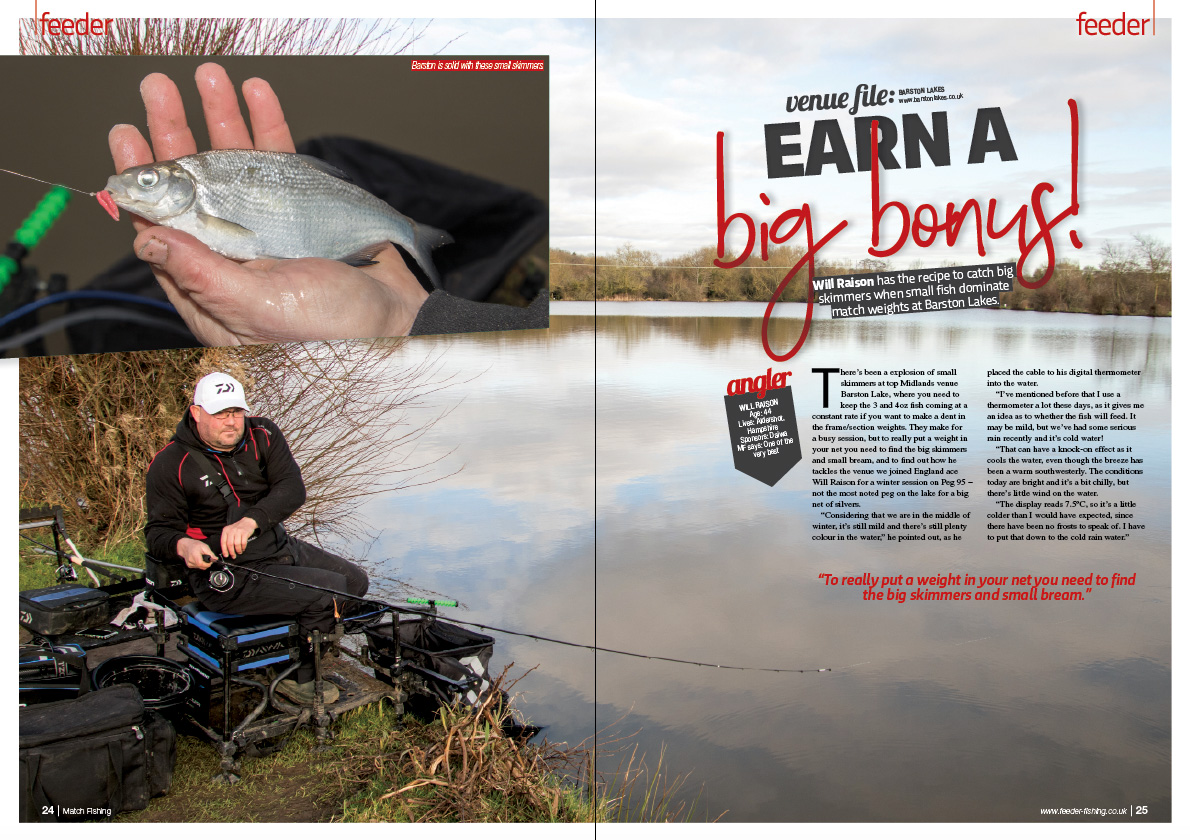 Will Raison has the recipe to catch big skimmers when small fish dominate match weights at Barston Lakes.
Darren Cox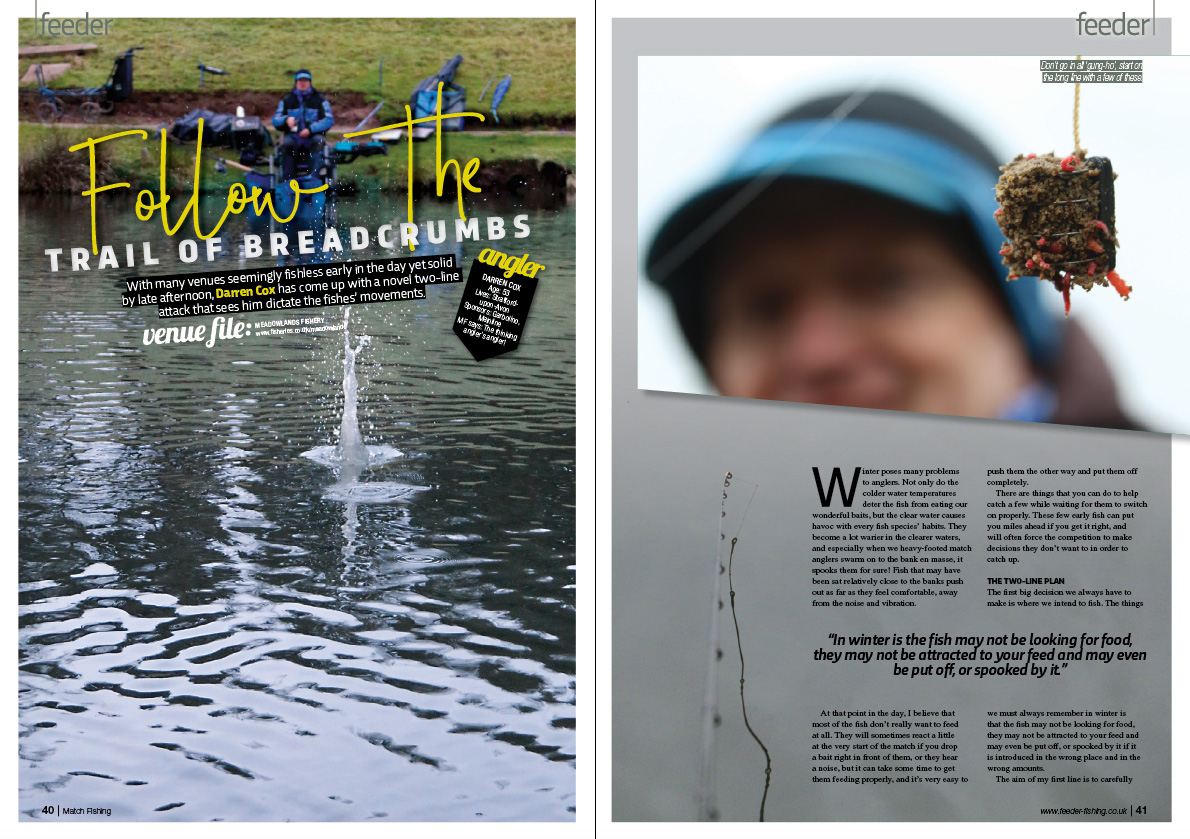 With many venues seemingly fishless early in the day yet solid by late afternoon, Darren Cox has come up with a novel two-line attack that sees him dictate the fishes' movements.
Master The Creep!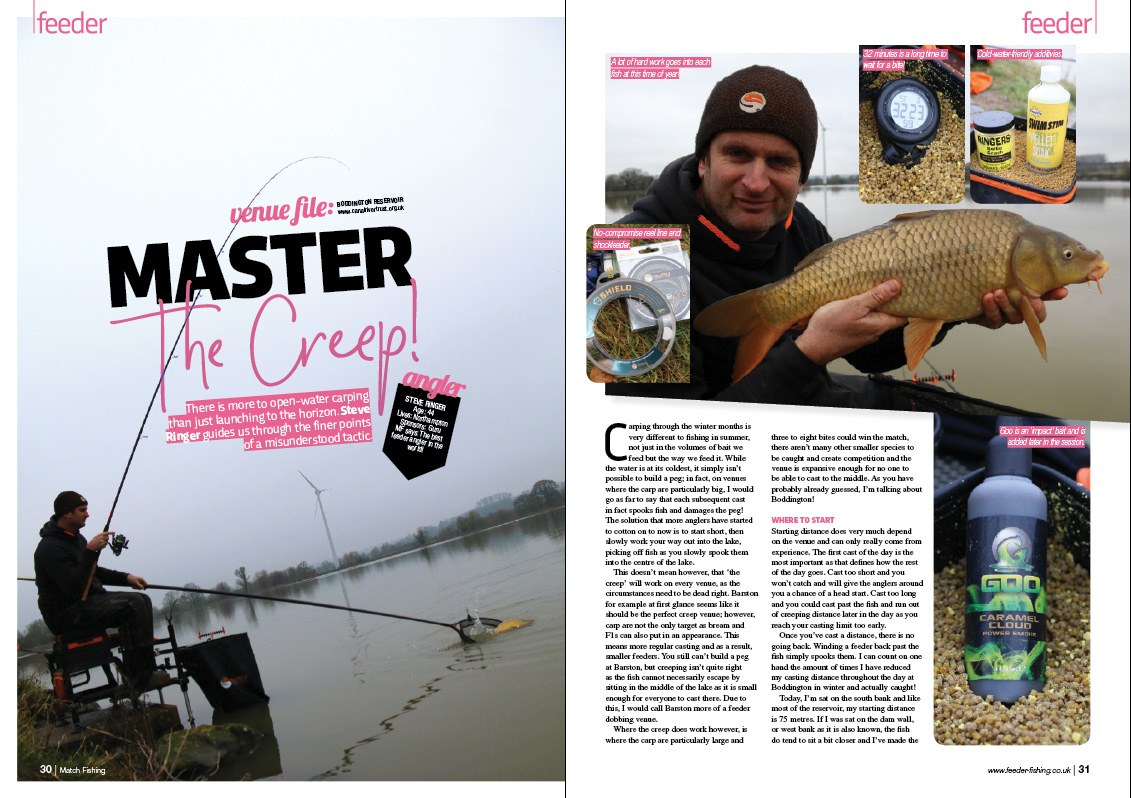 There is more to open-water carping than just launching to the horizon. Steve Ringer guides us through the finer points of a misunderstood tactic.
Preston's ICS feeder system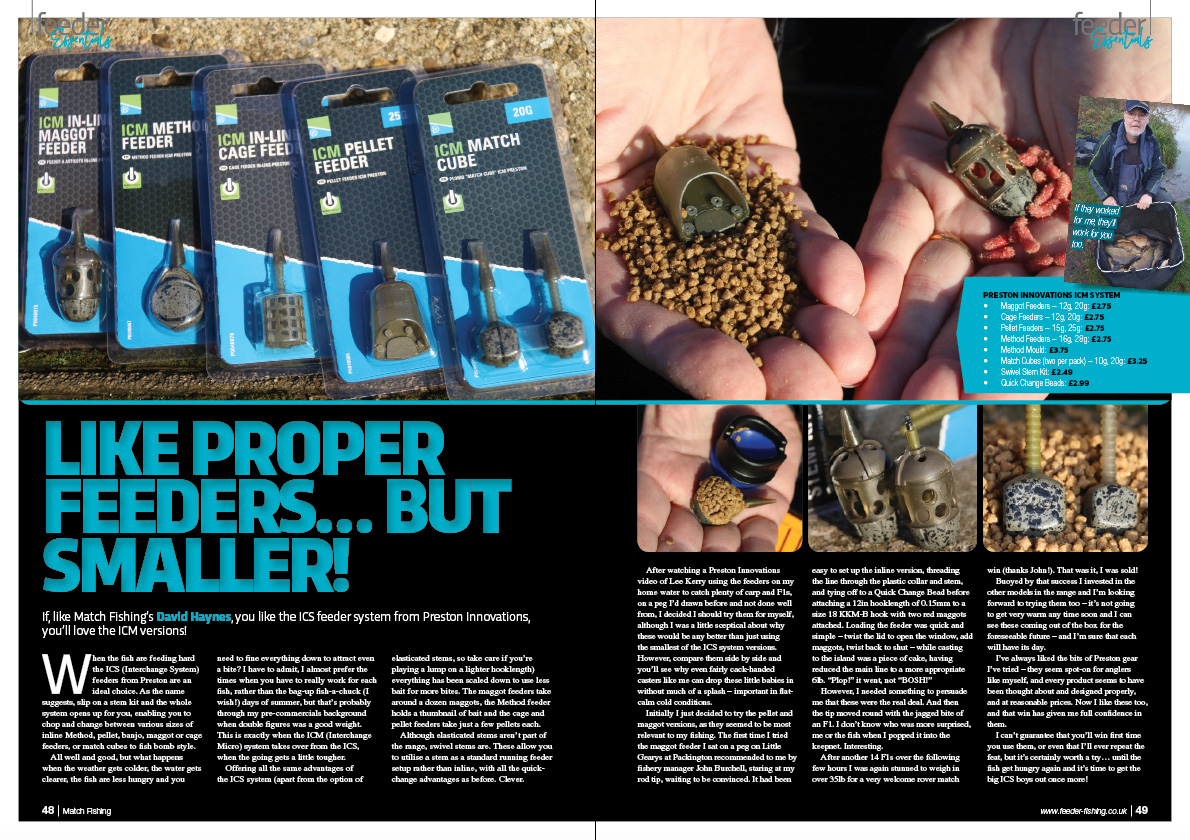 If, like Match Fishing's David Haynes, you like the ICS feeder system from Preston Innovations, you'll love the ICM versions!
RiverFest –The Champion's Story
Tom Scholey chats to the newly crowned RiverFest Champion, Ian Ward, about how he won river fishing's most coveted title.
Competition!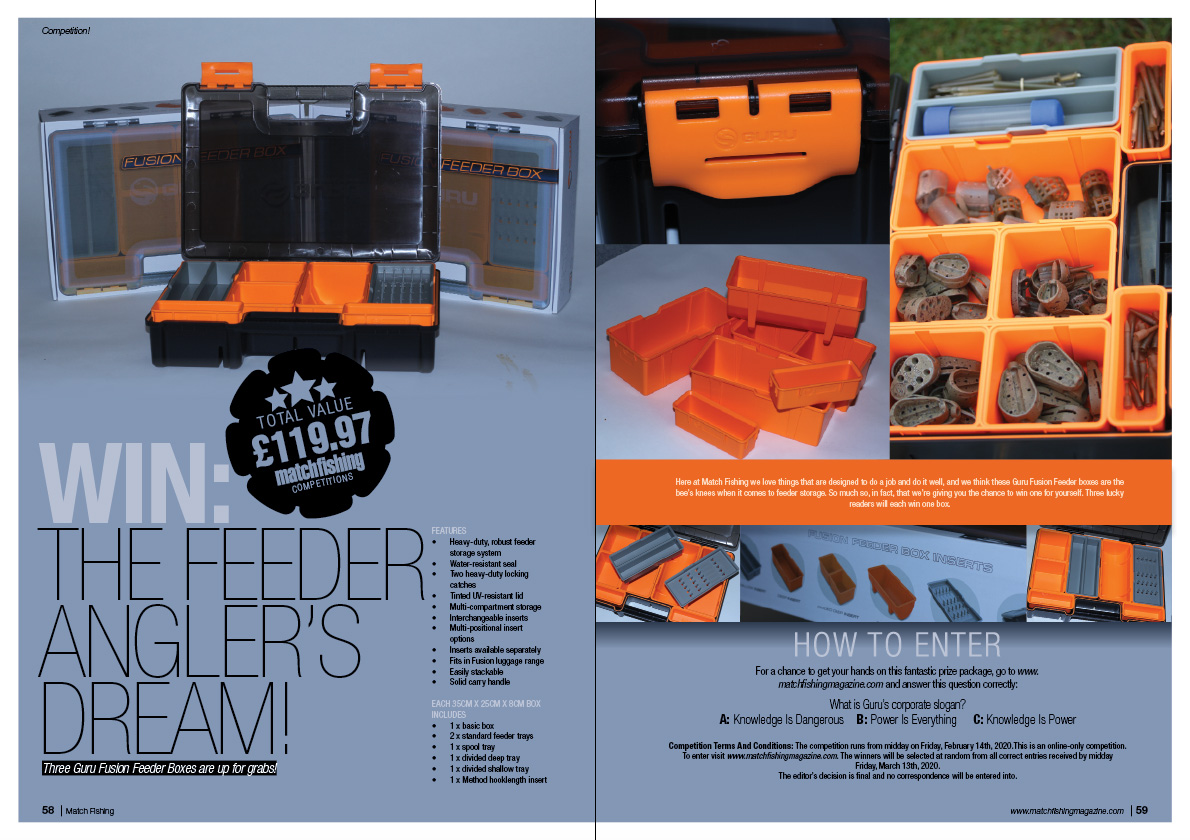 Three Guru Fusion Feeder Boxes are up for grabs!
Digital Subscription – Print Subscription