Match Fishing March 2021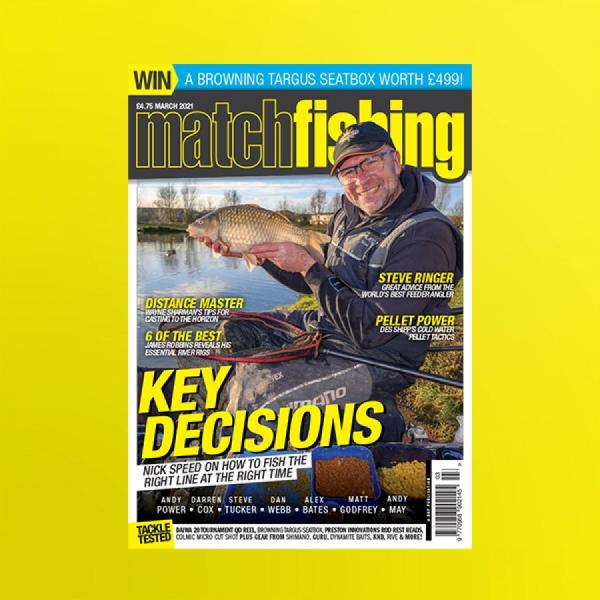 Nick Speed is on the front cover of the March 2021 issue and inside the magazine we join him at Lindholme Lakes, a venue that's become a second home for him over the years. In the feature he discusses how you can read your swim and use the information to help you make key decisions and make the most of your peg.
Elsewhere we join Steve Ringer at Barston Lakes where he shows you how to 'dob' for carp on the feeder, Andy Power gives you his top 10 tips for tackling commercials in spring and Des Shipp is at Monkhall Fishery to show some of the pellet tactics he uses as the water begins to warm up.
There are also features with Steve Tucker, Wayne Sharman, Dan Webb, Alex Bates, Lottie Wootton and James Robbins, as well as our regular contributors Darren Cox, Kye Jerrom, Billy Makin and last but not least, Andy May. We've got plenty of new gear including Daiwa's 20 Tournament QD reel, Preston Innovations' rod rests and Browning's £499 Targus seatbox, which you can also win!
BUY Digital Issue – BUY Print Issue

The Right Line At The Right Time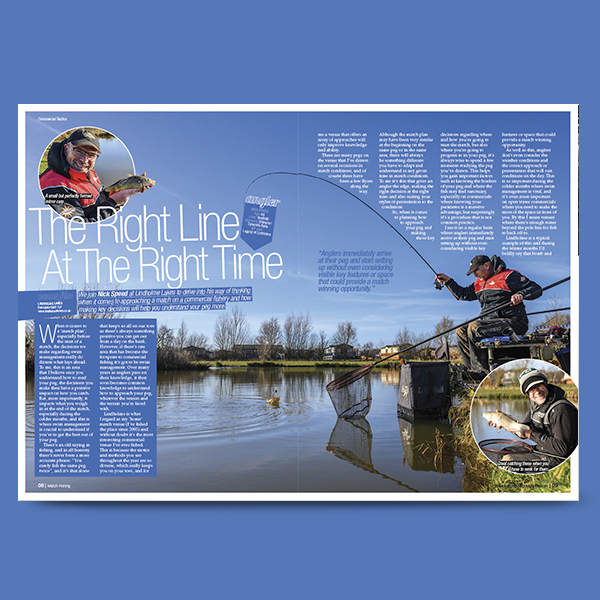 Nick Speed on how to approach a match on a commercial fishery and how making key decisions will help you understand your peg more.
BUY Digital Issue – BUY Print Issue
Prepare To Switch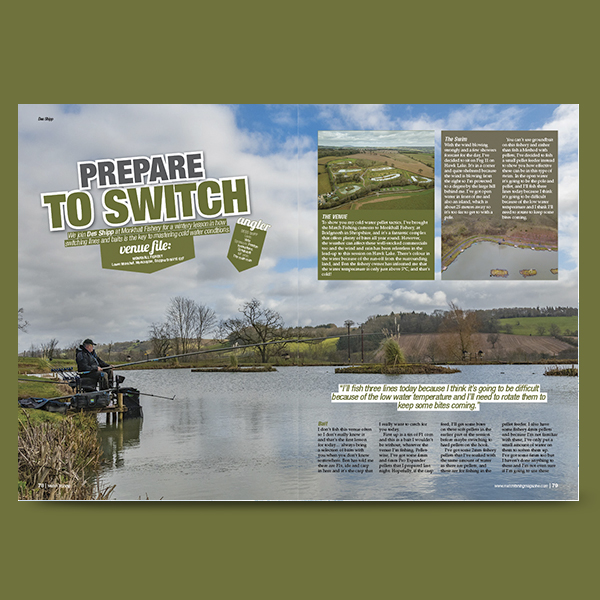 Des Shipp is your guide to mastering cold water conditions when knowing when to switch lines and baits makes all the difference.
BUY Digital Issue – BUY Print Issue
Six Of The Best River Pole Rigs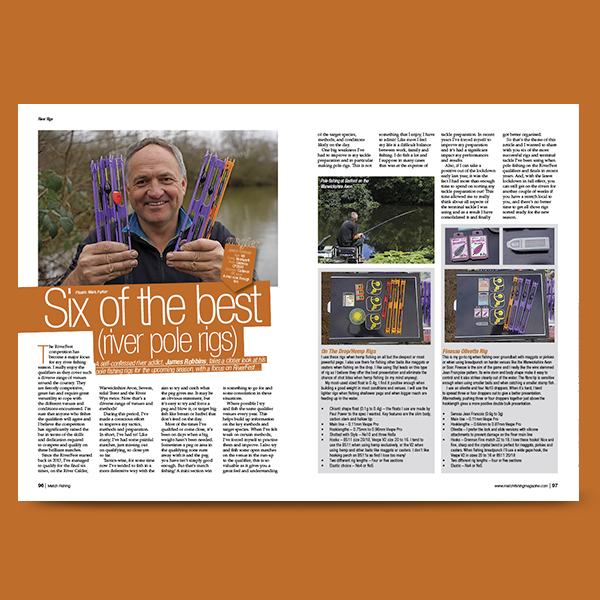 James Robbins, a self-confessed river addict, takes a closer look at his pole fishing rigs for the upcoming season, with a focus on the Riverfest competition.
BUY Digital Issue – BUY Print Issue
Dobbing On The Feeder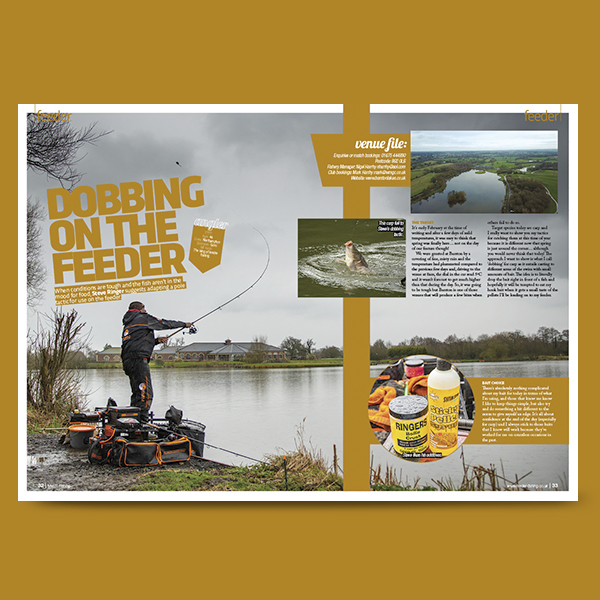 Feeder ace Steve Ringer explains how he 'dobs' for carp on the feeder during a session at Barston Lakes.
BUY Digital Issue – BUY Print Issue
Master The Tip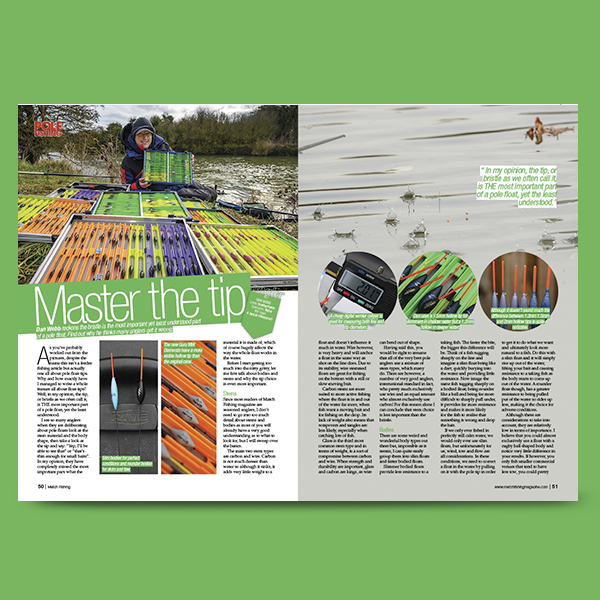 Dan Webb reckons the bristle is the most important yet least understood part of a pole float. Find out why he thinks many anglers get it wrong.
BUY Digital Issue – BUY Print Issue
Winter lockdown? Head For The Towpath!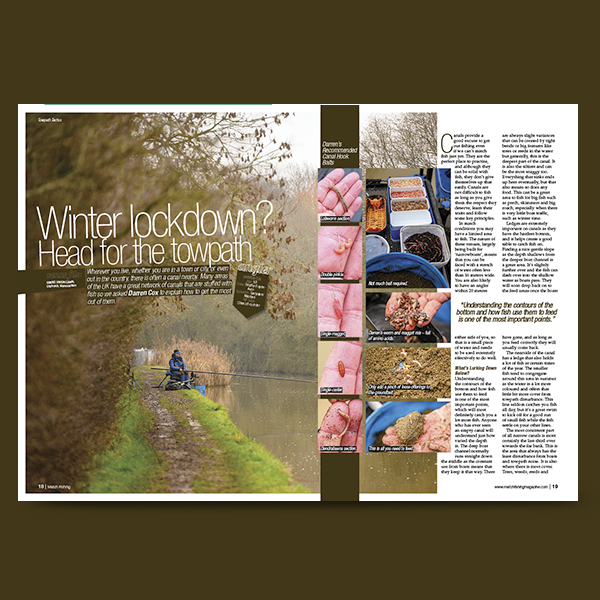 Many areas of the UK have a great network of canals that contain plenty of fish so we asked Darren Cox to explain how to get the most out of them.
BUY Digital Issue – BUY Print Issue