Matrix Method Master Feeder Rod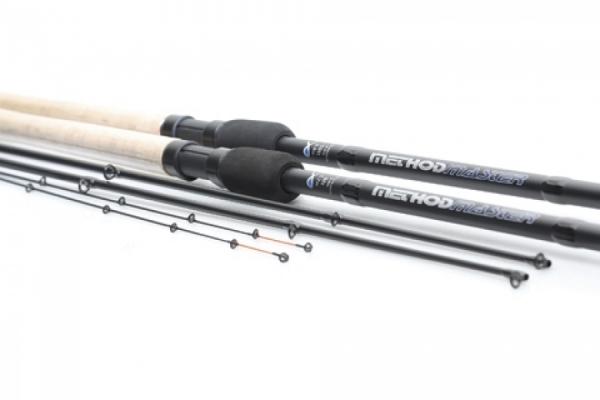 Joe Carass gets his hands on the latest range of rods from the formidable Matrix stable.
Become A Method Master!

Matrix is a brand travelling at full throttle. You only have to take one look on its social-media channels to see that it is pushing hard… incredibly hard in fact.

Its innovative and functional gear seems to be really catching on and Matrix continues to grow at an alarming rate.

I have to say it: I am constantly impressed with the level of the gear it brings out.

The Nemesis pole is up there with the very best and the rods are fantastic. So when I was asked to test the new Method Master range I jumped at the chance.

When the box turned up in the office I fully expected the rods to be more £100-plus offerings.

However, when I looked at the delivery note, I was surprised to find that the most expensive rod of the three (the 11ft model) was still less than £70.

This made me even more inquisitive because we get lots of questions sent into the magazine by anglers who can't justify spending £100 plus on a rod, so I was keen to see what these could offer.

The three rods in the range all hit the popular lengths associated with commercial-fishery work, 9ft, 10ft and 11ft.

As you would expect, they break down evenly to allow you to store them in ready-rod sleeves. All three rods come with two tips, a carbon and a glass, both of which blend nicely into the blanks.

With them being short and aimed at commercials, I fully expected them to be super-soft rods that so many seem to be these days, with the priority being for great fish-playing actions rather than casting ability.

These are far from that, though, and offer a nice blend between great fish-playing actions and plenty of backbone for casting.

It may seem a bit odd to wish for a bit of backbone, given these are aimed at short chucks on commercials, but I reckon that having that bit extra through the blank really helps improve your accuracy.

It also makes these rods that bit more versatile and I would happily use the 11ft for 50m casts with a Method feeder.

These are excellent! They are simple, no-frills rods that do the job they are meant to do and do it well! If you shop around, you can get some great deals on these rods. So if money is tight you can kit yourself out with these and know that they will do a great job.

RRP From£59.99