Preston Innovations' Response M90 Pole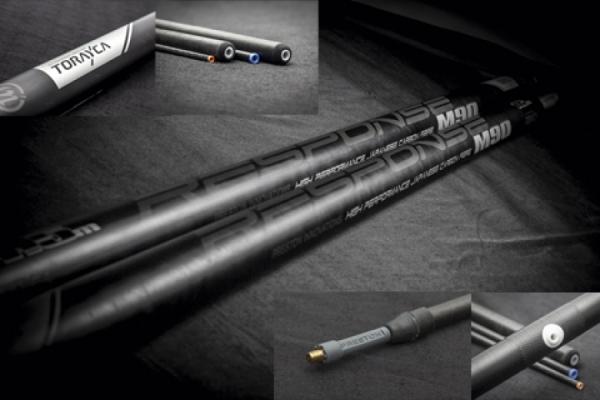 It wasn't until the first week of September that the cat was finally let out of the bag.Joe Carass reviews the hottest pole on the 2016 block – Preston Innovations' Response M90!

The Preston Innovations Response M90 pole is one of the worst best-kept secrets in modern match fishing.

Look carefully at any of the Preston consultants' Twitter or Facebook feeds and there is likely to be a rather nice looking black and silver pole section lurking in there somewhere!

We knew it was coming a long time ago but details and specifics were sketchy.

It was clear that Preston was trying to get these as fully tested by the consultants as possible, while also being as tight lipped as MI5.

We couldn't get anything out of them, other than to expect something special.
My first unofficial look at the pole came while shooting one of Lee Kerry's features.
The day in question was on the River Calder and he was fishing large 20g flat floats.
He was bagging up with huge bream too and I simply had to have a go.
Such is my luck, that when the float buried I found myself attached to my first-ever river carp.
The pole dealt with this demanding task with ease and I knew then that Preston was on to something.
After that first 'sighting' things started to drip onto Facebook and it seemed that the consultants were really giving their poles some hammer.
At that point the pole didn't even have graphics and I wasn't allowed to know what the name was.
It wasn't until the first week of September that the cat was finally let out of the bag.
A feature with Frankie Gianoncelli was on the cards and there it was in all its glory, the Response M90. He was raving about the pole and once the afternoon's sport was over, I could see why!
We gave the pole some serious gyp! Not least when we chose to do a little stalking on the Speci Lake at Larford.
Armed with just a Rolla Pulla kit (supplied with the pole) we went on to land some huge fish, including a 21lb mirror that did its very best to tow me across to the other side of the lake.

Okay, it was fun fishing, but it did show me that the top kits were more than up to the task. I was impressed.
The Technical Stuff


Let's start with the foundations and background of this pole. Preston Innovations has managed to team up with the world's leading carbon supplier and pre-preg manufacturer, Toray Industries.
Toray produces incredibly innovative products for a range of industries and is even used by Team Sky's Tour De France team.
Basically, it is a big deal! The collaboration means that Preston has access to incredible technology and a whole new range of poles was born as a result.
RRP £2,999.99
Package
Monster Response Holdall
PTFE Bushes (pre-fitted)
EVA Alignment Bushes
One Spot On Kup Kit and Kups
Three Bi-Conical Mini Extensions
Six Rolla Pulla Kits
Two Match Top-Two Kits
Three Match Top-Three Kits