Used & Abused: Matrix Duralite Platform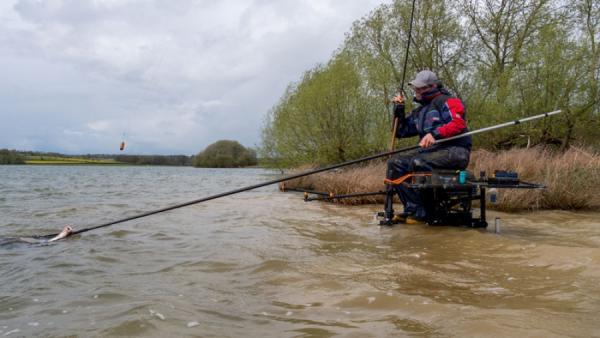 Late last year I was looking for a new platform as the increased amount of natural water fishing really meant I needed a proper sturdy job as a result. I had a good look around and I noticed that lots of anglers had sold perfectly good platforms to switch to the Matrix Duralite model. A quick look at one and I was impressed with what I saw and one was swiftly ordered. But why?
Well, firstly the transportability of the platform is a huge plus in my view. Platforms are big clunky things and take up a lot of space, particularly if you are a car owner. Fortunately I have just swapped to a van so space isn't such an issue, but at the time it was a huge one!
For those who haven't seen one, the Duralite packs away into four pieces and has four legs, all packed into a tidy storage bag. This is brilliant for neatly storing in your car and certainly saves space in your vehicle.
Once assembled, the platform can be adjusted in width to suit a number of boxes. I use an Absolute 36 and on the platform's widest setting the box fits on perfectly. As it's a skeleton design, your box does need a footplate for the setup to work, but for most anglers that isn't an issue.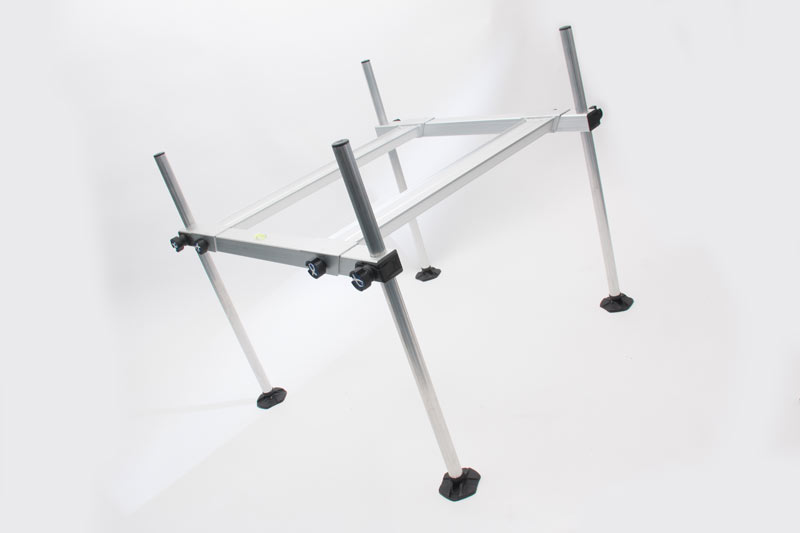 The legs that are supplied are 90 centimetres in length, which gives you plenty of versatility in terms of setting the platform up. I have actually chopped my legs down to 60 centimetres as on most matches there is a 50cm wading limit and so this works for me.
I also like the fact that there is nothing 'extra' in my way, so the cut-down legs work for me. The legs are 36mm so are super-stable.
That brings me nicely on to setting up the Duralite platform. Once you have put the bits together it can be levelled incredibly easily. There are two spirit levels to help you sort it out and what I find good is the platform sort of finds its own level. It settles down itself, which I really like; a word of warning though, you will need to hold it under the water for a few seconds to allow the frame to fill with water. The first time I used it, I placed the platform in the edge, went to set the rest of my kit up and it floated off down the lake! However, a quick dunk to allow some water to enter and you're good to go.
I have used it extensively this year and could not be happier with the setup. I know a lot of my friends have also made the switch to one and also rate them very highly.
RRP: £175
Verdict: A superb piece of kit that is well designed and well executed. Does the job perfectly.
Website: www.fishmatrix.co.uk